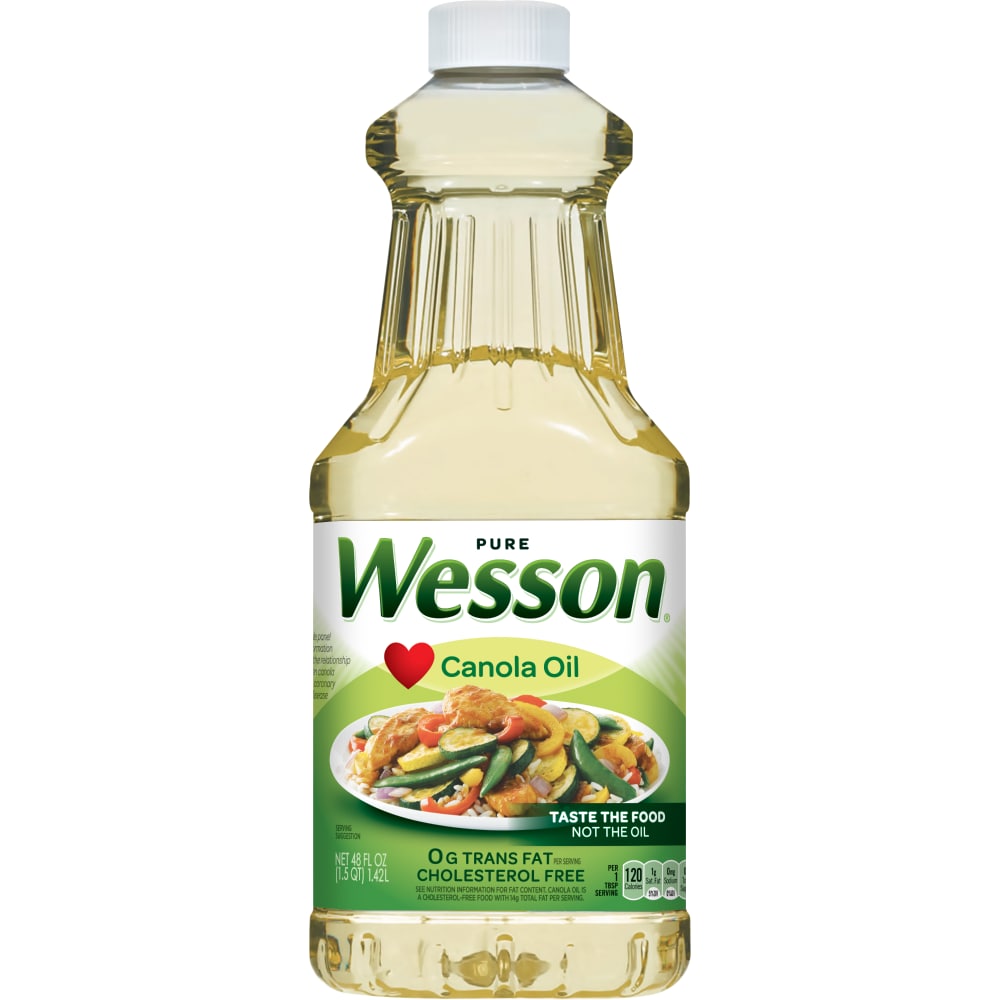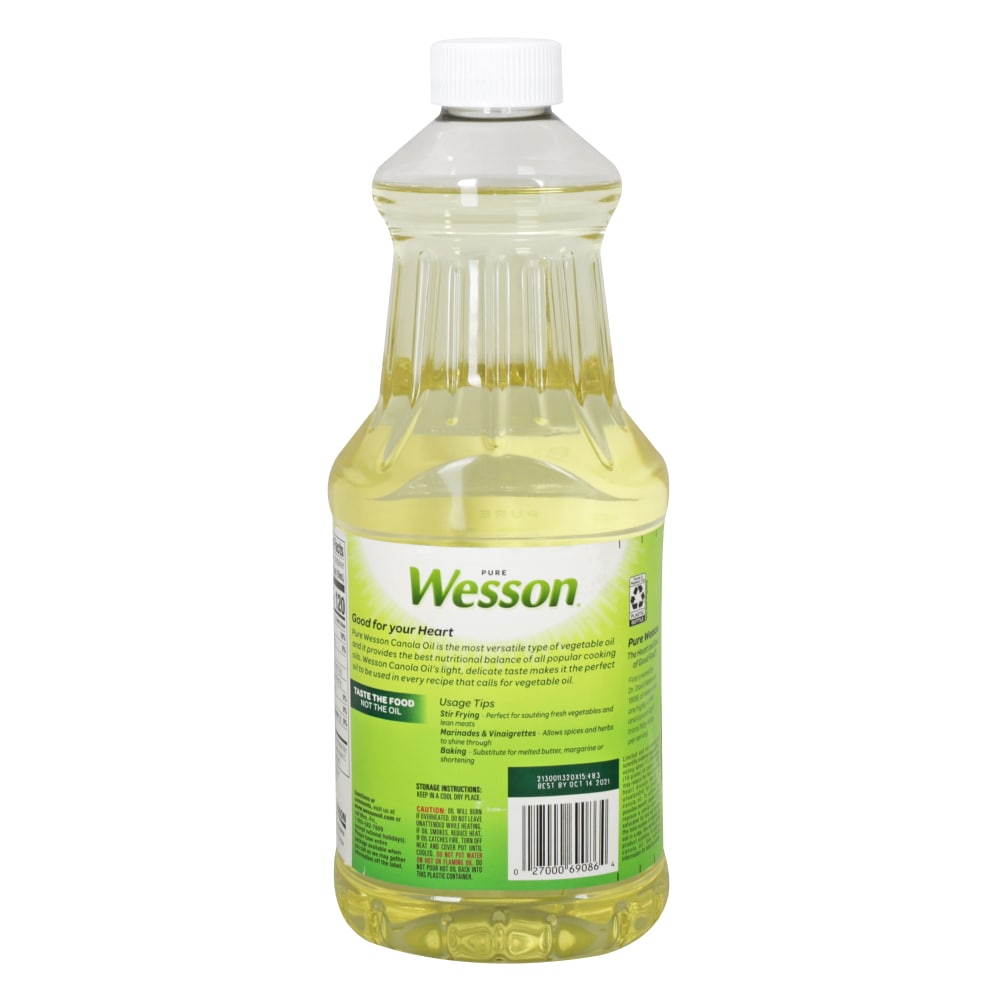 Wesson Pure Canola Oil
48 fl oz
UPC: 0002700069086
---
100% pure canola oil, this versatile cooking oil can be used for deep frying, salads, sauces, sauteing, pan frying and baking.
Non-hydrogenated
No cholesterol
No trans-fat
Light, delicate flavor and nutritional value make it an excellent base for marinades and vinaigrettes.
Highly versatile cooking oil for grilling, baking, frying and more.
Contains 0 grams of trans fat and is cholesterol free.
Purchase WESSON Pure Canola Oil so you taste the food, not the oil.
---