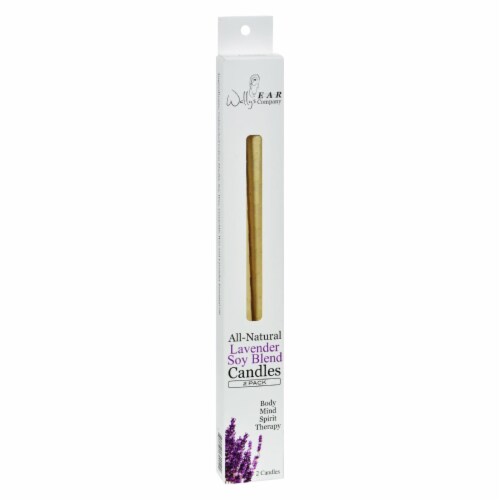 Hover to Zoom
Wally's Lavender Soy Blend Ear Candles
Product Details
Ear candling is a soothing and relaxing process. Warm smoke flows into the ears making them feel better and helping to loosen old, hard ear wax.
It can take several days to experience the full effect of one candling session.
Contrary to some beliefs, this ancient practice does not draw ear wax out of your ears.
Wally's Lavender Paraffin Ear Candles contain food-grade paraffin wax infused with the essential oil of Lavender. Perfectly blended, the lavender is embedded in the cotton candle to create a delightful scent for your candling experience.
Awaken your senses with Wally's Ear Candles! Experience the peaceful sounds of nature as soothing and relaxing vaporized wax smoke is released into the outer ear canal. Calm your emotions, and maintain a healthy well-being while re-aligning your natural balance through regular use.
Used For Centuries, Ear Candles Aid the Ears in Their Natural Cleansing Abilities
All Natural
2 Ear Candles
Easy To Light
---