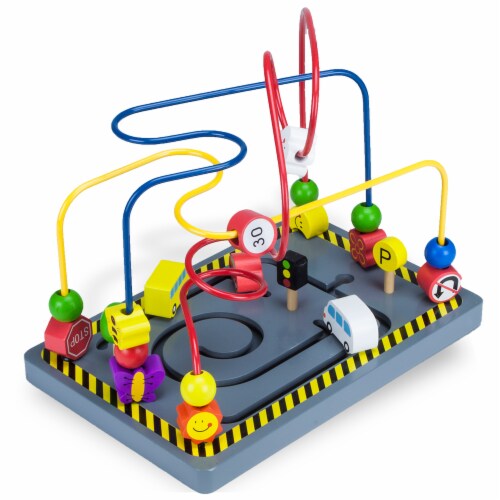 Hover to Zoom
Product Details
From sunup to sundown, this is one busy city!
It's a new morning in the bustling city. The sun is just rising, the school bus is picking up students, and the cars are taking their drivers to work. But no matter how busy, everyone is careful to obey the street signs!
Why You'll Love It: Bead mazes are a great source of multi-sensory discovery, and the fun urban theme provides hours of open-ended, imaginative role-play. There are all kinds of exciting shapes, and the twisty, turny, colorful bead runs are set right in the middle of a lively city.
Your child will love guiding the beads along their tracks, navigating the tall hills and loop-de-loops, all the while developing fine motor skills and visual tracking. And down below the maze there's even more fun! Three vehicles are making their way through the streets. They stop for the stoplight, make turns off the main road, even pull into a parking spot so other vehicles can pass!
---