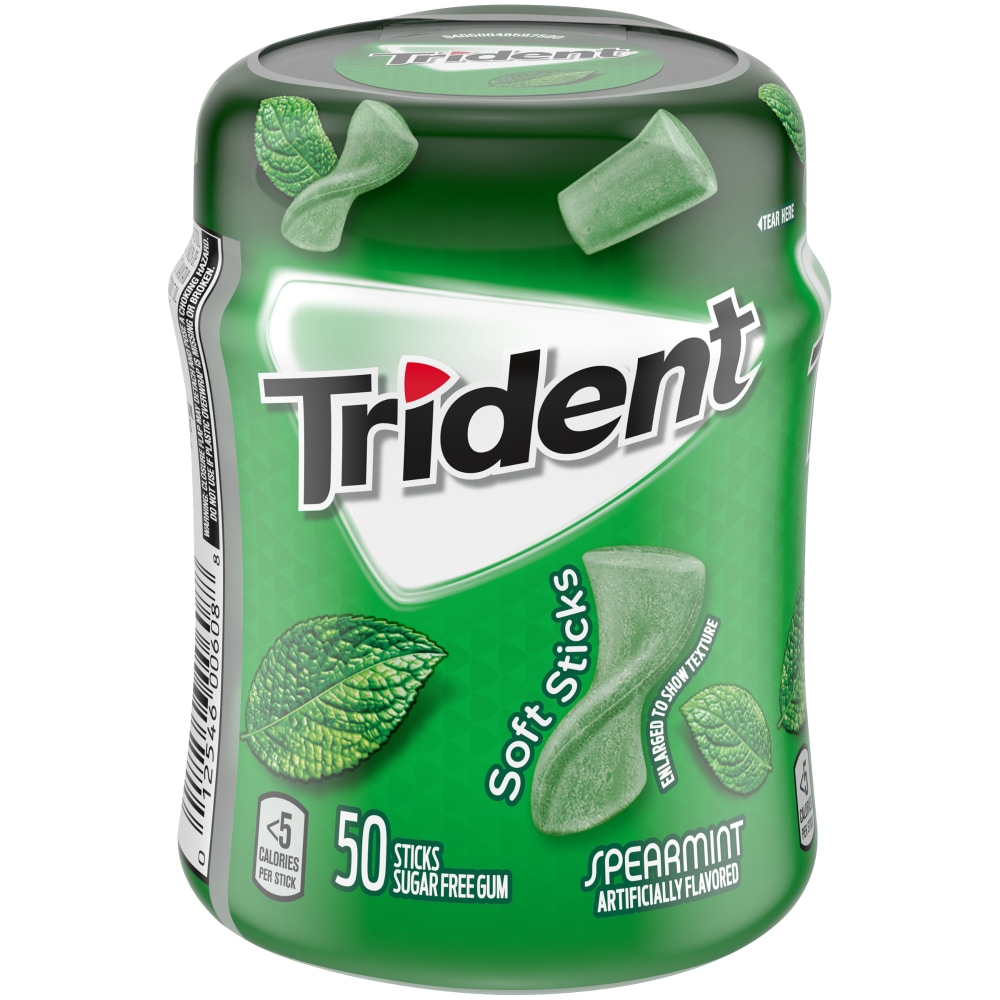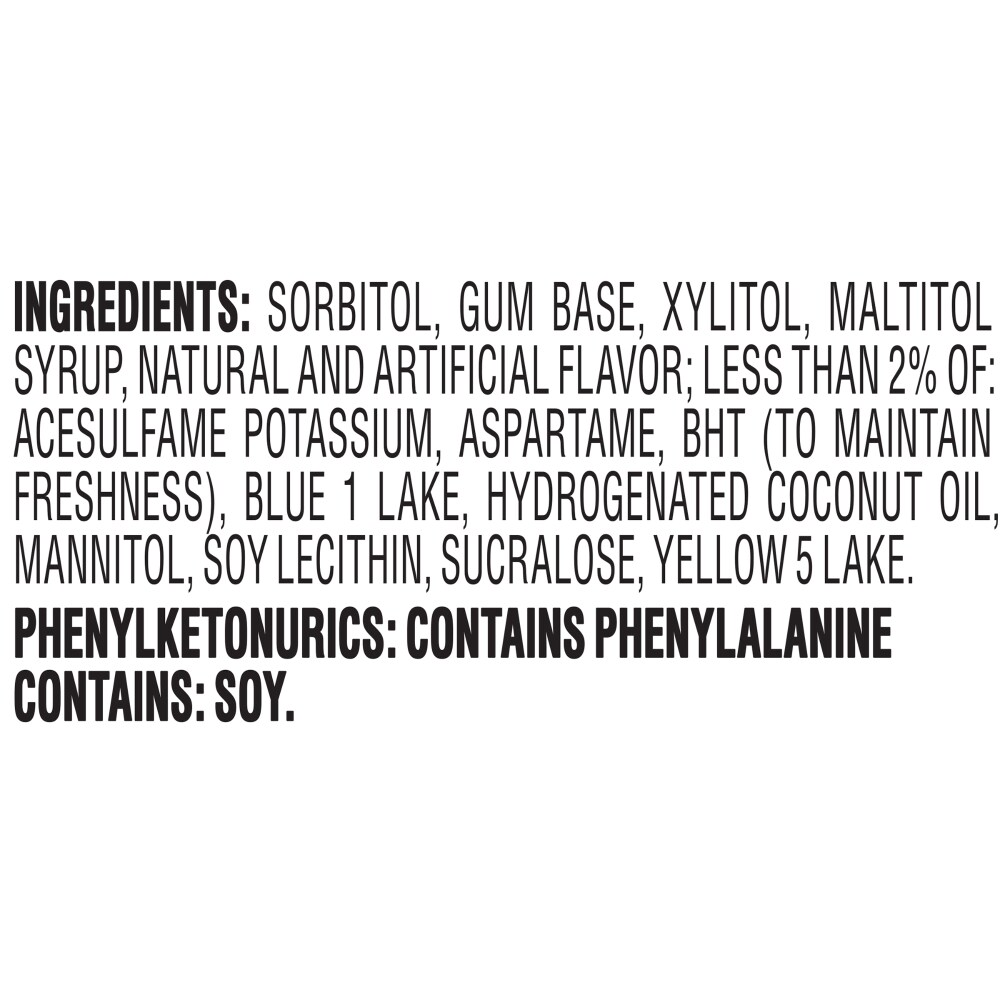 Trident Unwrapped Spearmint Sugar Free Gum 50 Count
Purchase Options
Located in Checkout Lane in Your Store
---
Trident Unwrapped unique container is office and travel friendly, and comes filled with unwrapped pieces of mouthwatering Spearmint Trident gum.
Artificially flavored
Chewing Trident may help reduce the risk of cavities
Calorie content of this size stick has been reduced from 5 to 3 and 1/2 calories
One bottle with 50 pieces of Trident Unwrapped Spearmint Sugar Free Gum. Spearmint flavored sugar free chewing gum. Helps clean and protect teeth while providing fresh breath. Spearmint chewing gum made with xylitol.
---