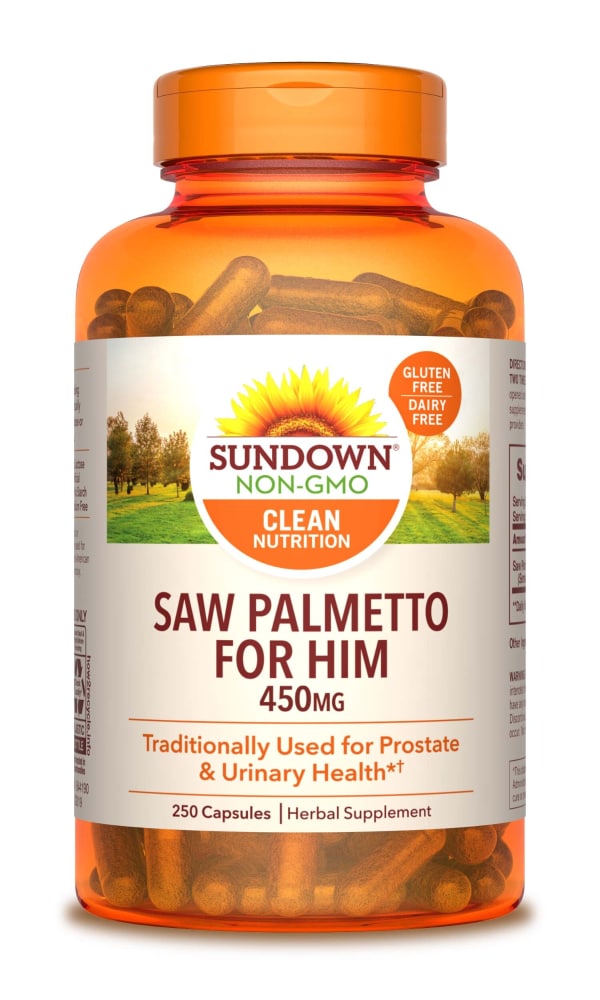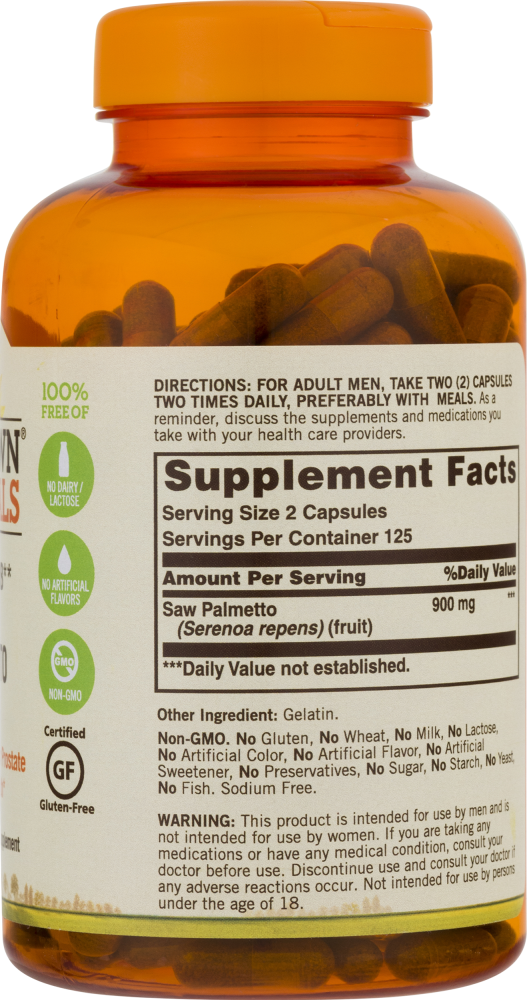 Sundown Naturals Whole Herb Saw Palmetto Capsules 450mg
---
Saw Palmetto is an herb for men historically used for prostate health.Our Whole Herb Saw Palmetto capsules provide you with traditional support for urinary health, as well.
**Our Saw Palmetto is made from the Whole Herb which utilizes ground plant parts.
Non-GMO
Certified Gluten-Free
No Artificial Colors
No Preservatives
*These statements have not been evaluated by the Food and Drug Administration. This product is not intended to diagnose, treat, cure, or prevent any disease.
---