Sudafed PE Pressure + Pain + Mucus Caplets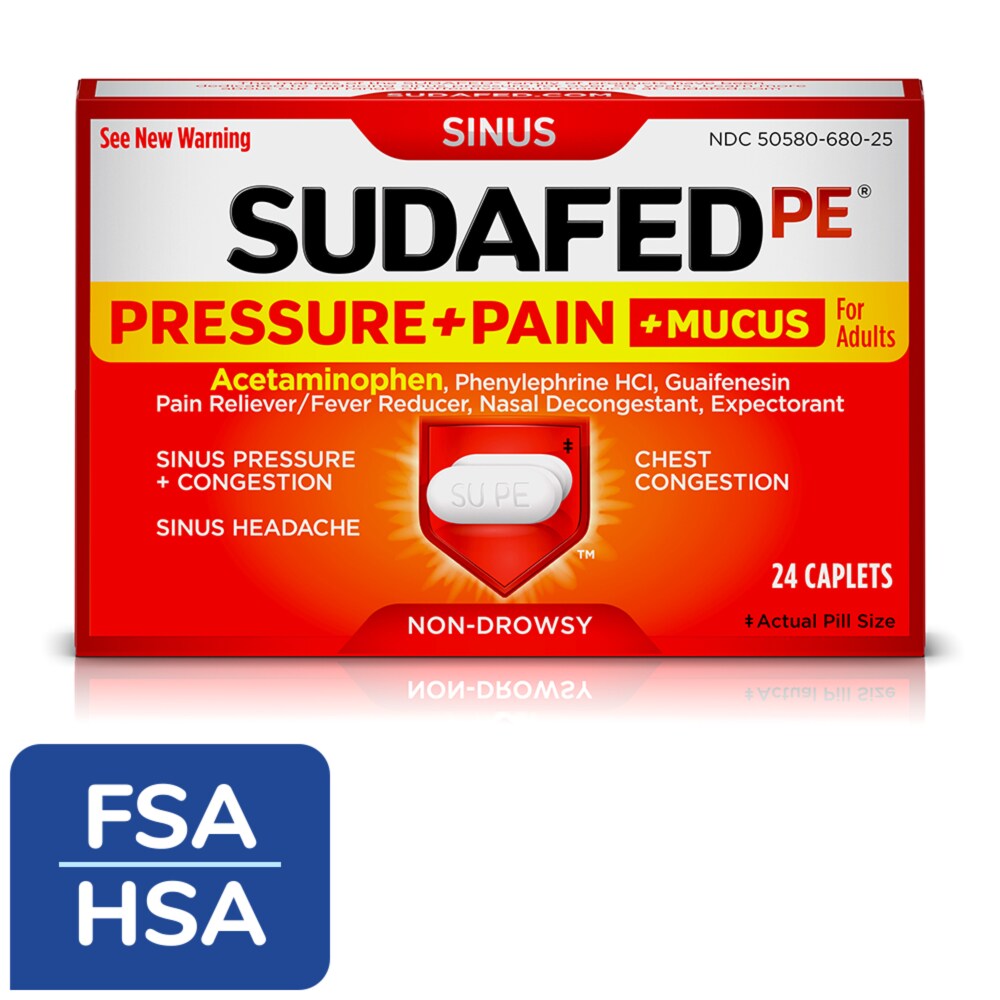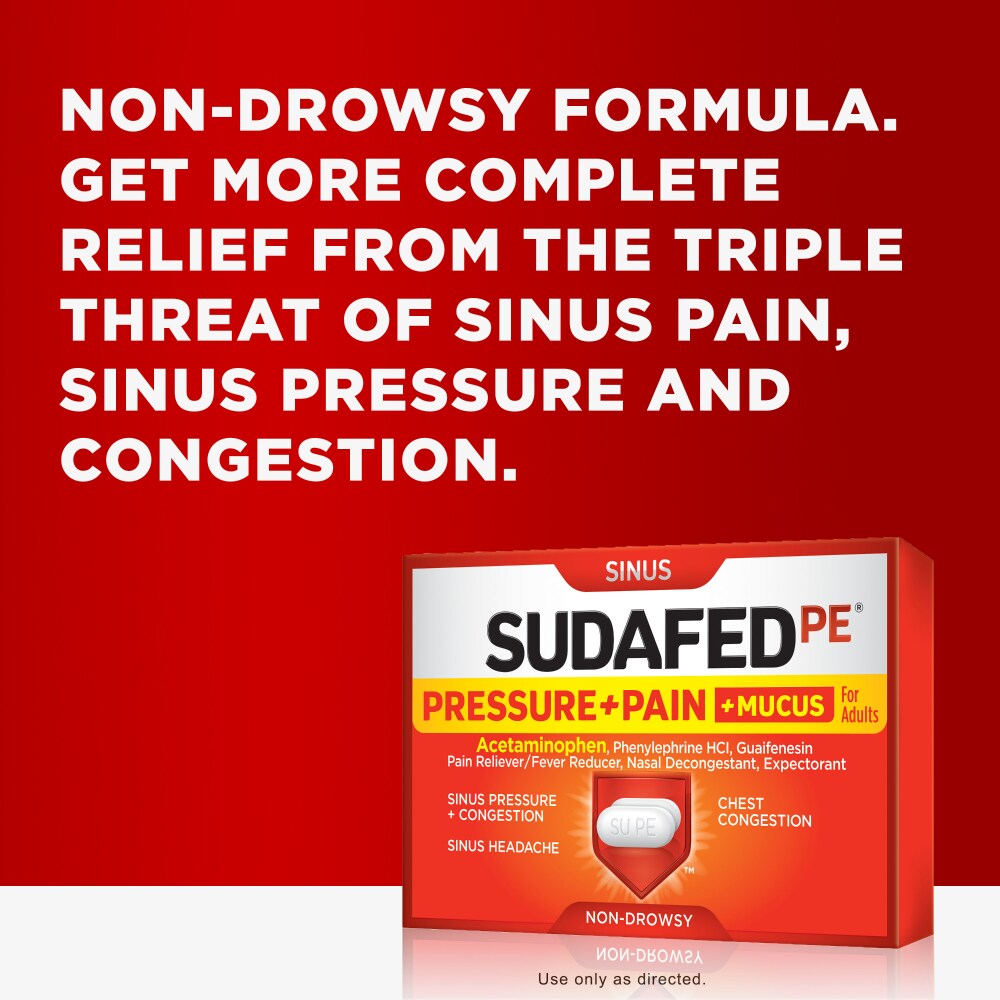 Sudafed PE Pressure + Pain + Mucus Caplets
The makers of the Sudafed® family of products have been dedicated to reducing sinus pressure for over 50 years.
Uses: Temporarily provides relief from these symptoms associated with hay fever or other respiratory allergies, and the common cold:
Helps loosen phlegm (mucus) and thin bronchial secretions to rid the bronchial passageways of bothersome mucus and make coughs more productive. Temporarily reduces fever.
Non-Drowsy
Pain Reliever/Fever Reducer
Nasal Decongestant
Expectorant
Sinus Pressure + Congestion
Sinus Headache
Chest Congestion
Does Not contain Pseudoephedrine
Formerly Named Sudafed PE® Triple Action®
---