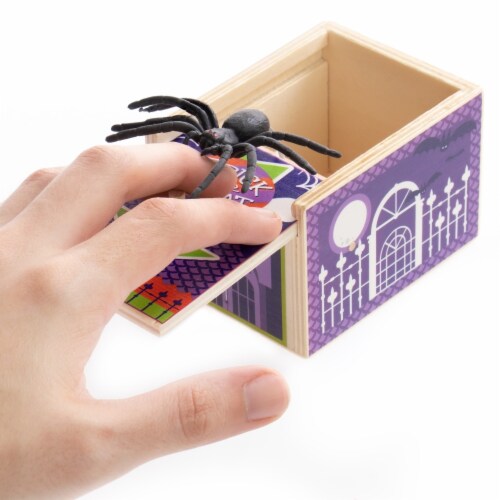 Hover to Zoom
Spider Prank Box, Halloween
Product Details
Terror in a Box
Finally, something quick and easy to scare the pants off even the most fearless! The Halloween Spider Prank Box can be your false promise of candy for Trick-or-Treaters or a way to teach nosey relatives to never mess with your chocolate stash.
Why You'll Love It
With measurements of 3.5" x 2" x 2.25", this box is easy to store in your purse, backpack, in a drawer, or in a coat pocket, so it will be where you need it when it's time to prank.
No more boring, plain wood boxes that just scream, "This is a prank". The Halloween Spider Prank Box has been sanded smooth and painted with quality, Halloween themed artwork.
---