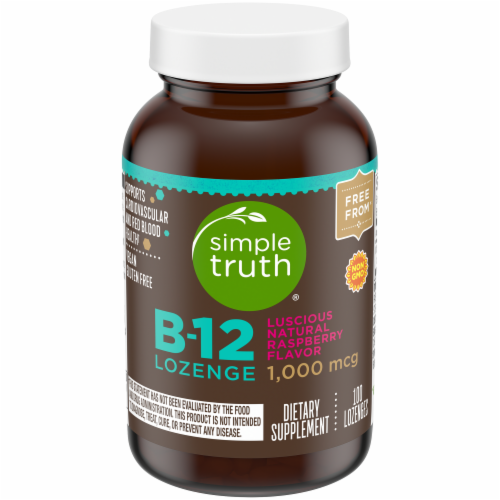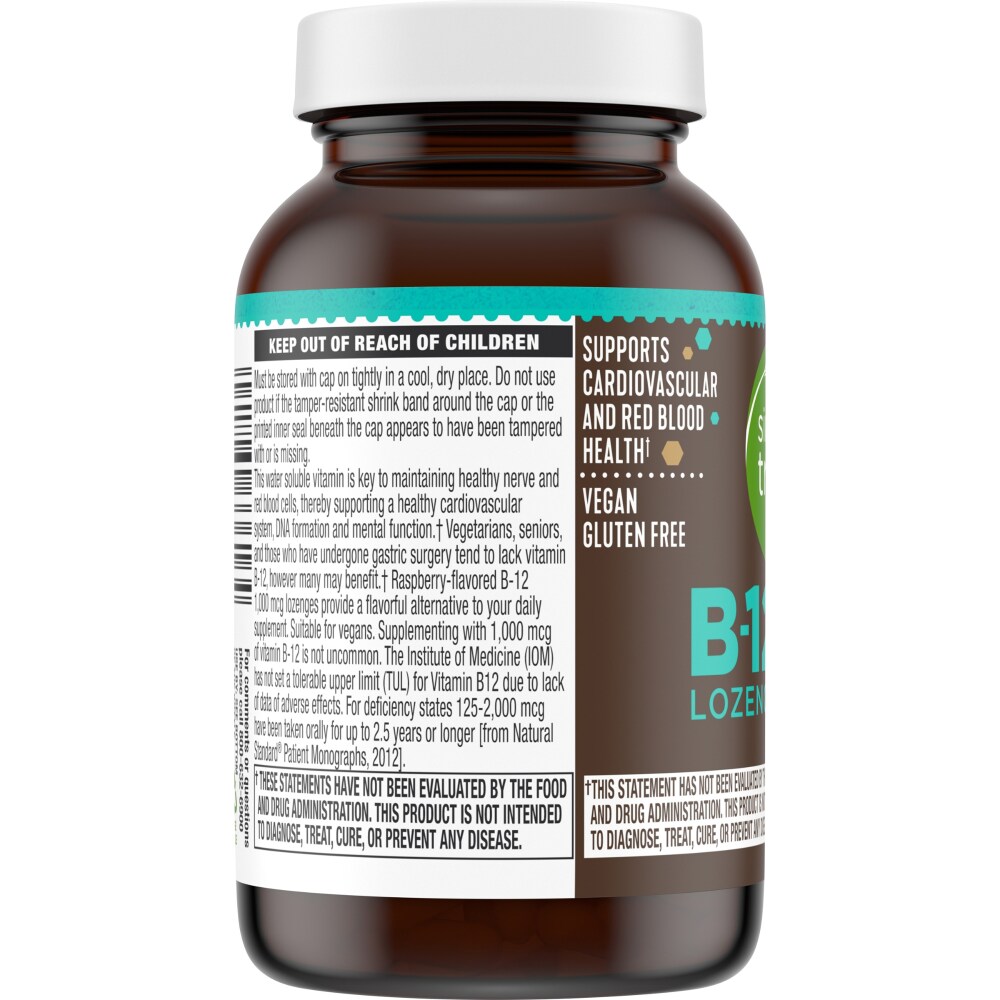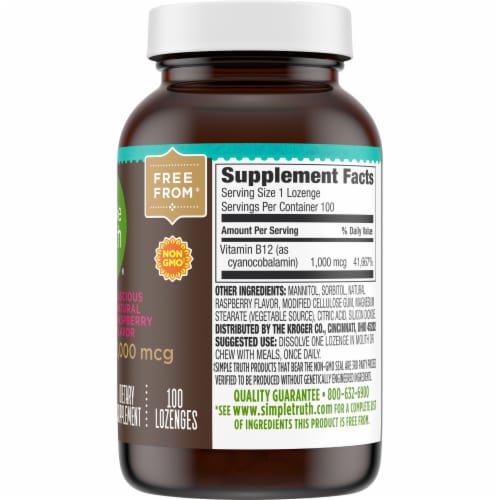 Simple Truth™ B-12 Raspberry Flavored Lozenges 1000 mcg
This water soluble vitamin is key to maintaining healthy nerve and red blood cells, thereby supporting a healthy cardiovascular system, DNA formation and mental functions. Vegetarians, seniors and those who have undergone gastric surgery tend to lack vitamin B-12, however many may benefit. Raspberry-flavored B-12 mcg Lozenges provide a flavorful alternative to your daily supplement.
Due to variations in nature the natural color of this product may be slightly different with each batch; however the quality specifications remain the same. This product is manufactured to meet GMP (Good Manufacturing Process guidelines)
The institute of medicine (IOM) has not set a tolerable upper limit (TUL) for Vitamin B12 due to lack of data of adverse effects. For deficiency states 125-2,000mcg have been taken orally for up to 2.5 years or longer.
Supports Cardio-Vascular and Red Blood Health
Non-GMO
Gluten Free
Vegan
---