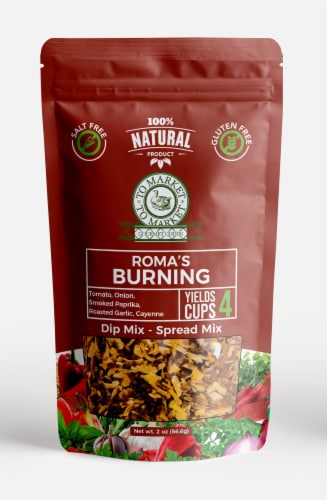 Hover to Zoom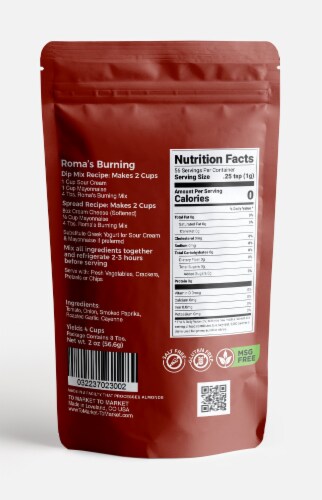 Hover to Zoom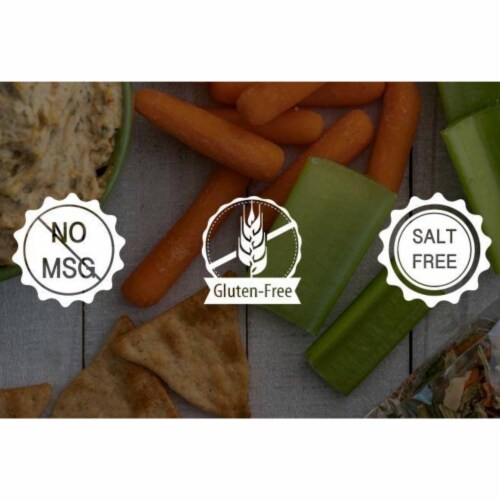 Hover to Zoom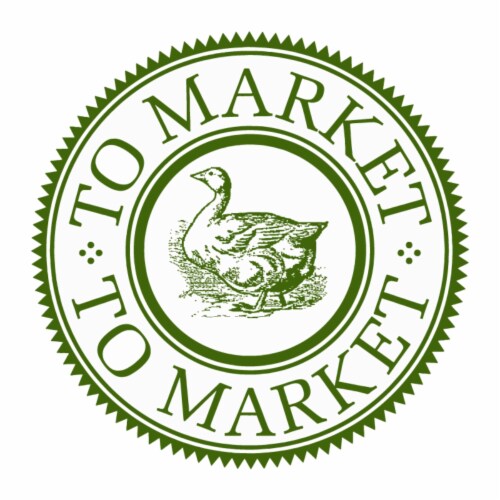 Hover to Zoom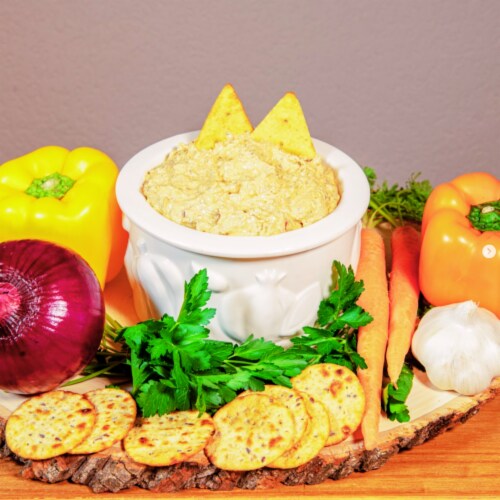 Hover to Zoom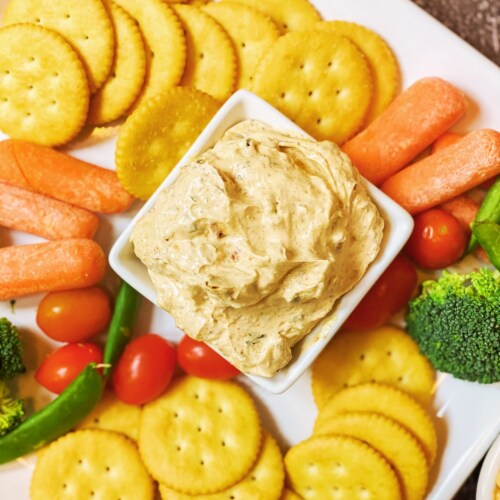 Hover to Zoom
Roma's Burning - 2oz Salt Free & Gluten Free | Roasted Roma Tomato Dip Mix and Spread
Product Details
Excite and tantalize your palate with this combination of Roma tomatoes, roasted garlic, onion and a hint of heat. This one is always a hit! Makes a delicious spread, dip, or pasta sauce.
Ingredients:
Roasted Roma Tomatoes, Onion, Paprika, Garlic, and Cayenne.
No MSG, No Chemicals, No Preservatives, No Salt, Gluten-Free
A SPREAD FOR BAGELS, BAGUETTES, AND MORE
8 oz Cream Cheese
1/3 Cup Sour Cream
4 Tbs. ROMA'S BURNING
Thoroughly mix spices in the package before measuring. Soften cream cheese, add sour cream and ROMA'S BURNING. Mix well and refrigerate for at least three hours. Serve on crackers, bagels, baguettes, bruschetta or crostini.
FANTASTIC PASTA DISH!
Prepare as above and refrigerate. Before serving, place mixture into a heavy saucepan over low heat, add ¼ cup milk and stir until blended and melted. Toss with hot pasta and sprinkle with toasted pine nuts. Viva Bene!
Note: 1 Tbs of ROMA'S BURNING added to ½ cup mayonnaise makes a great sandwich spread.
NOTE: Place contents of package into a clean jar. Shake well. It is important to mix up the spices before making each recipe. Store remaining dry mix in a cool, dry place.
---