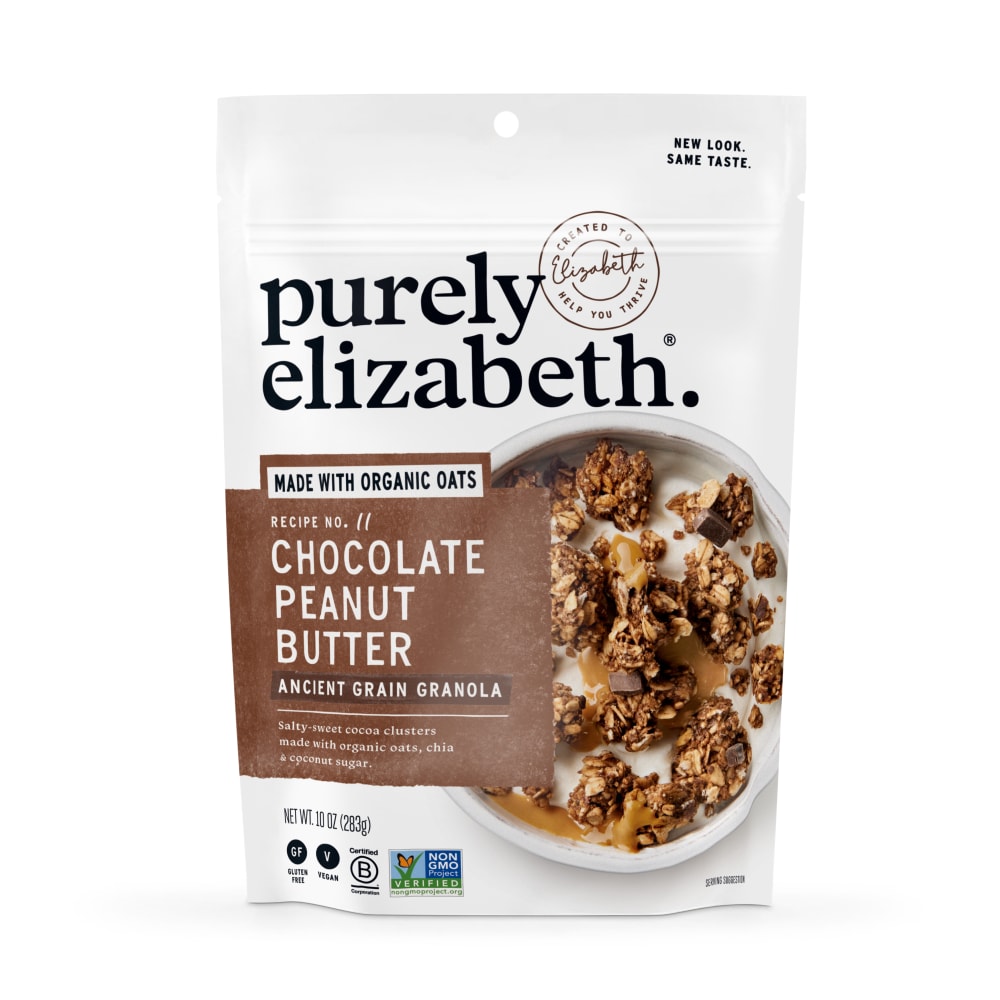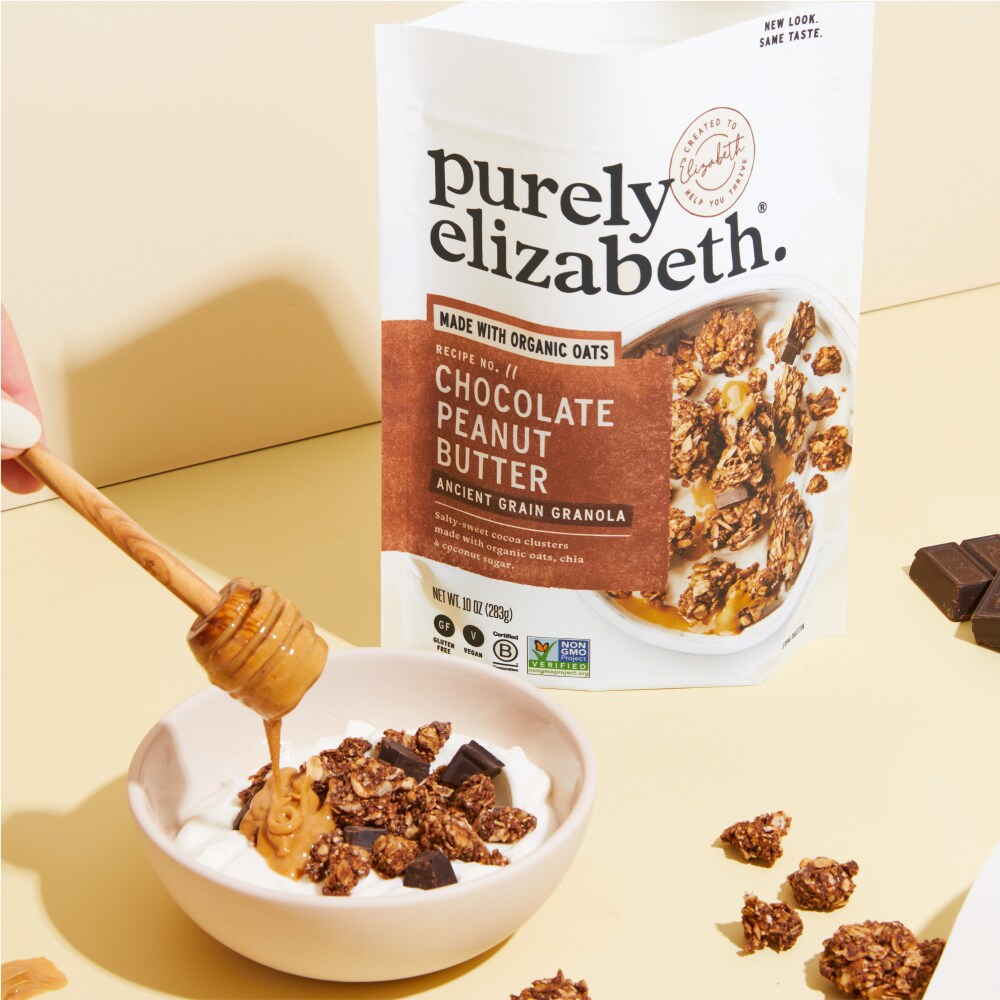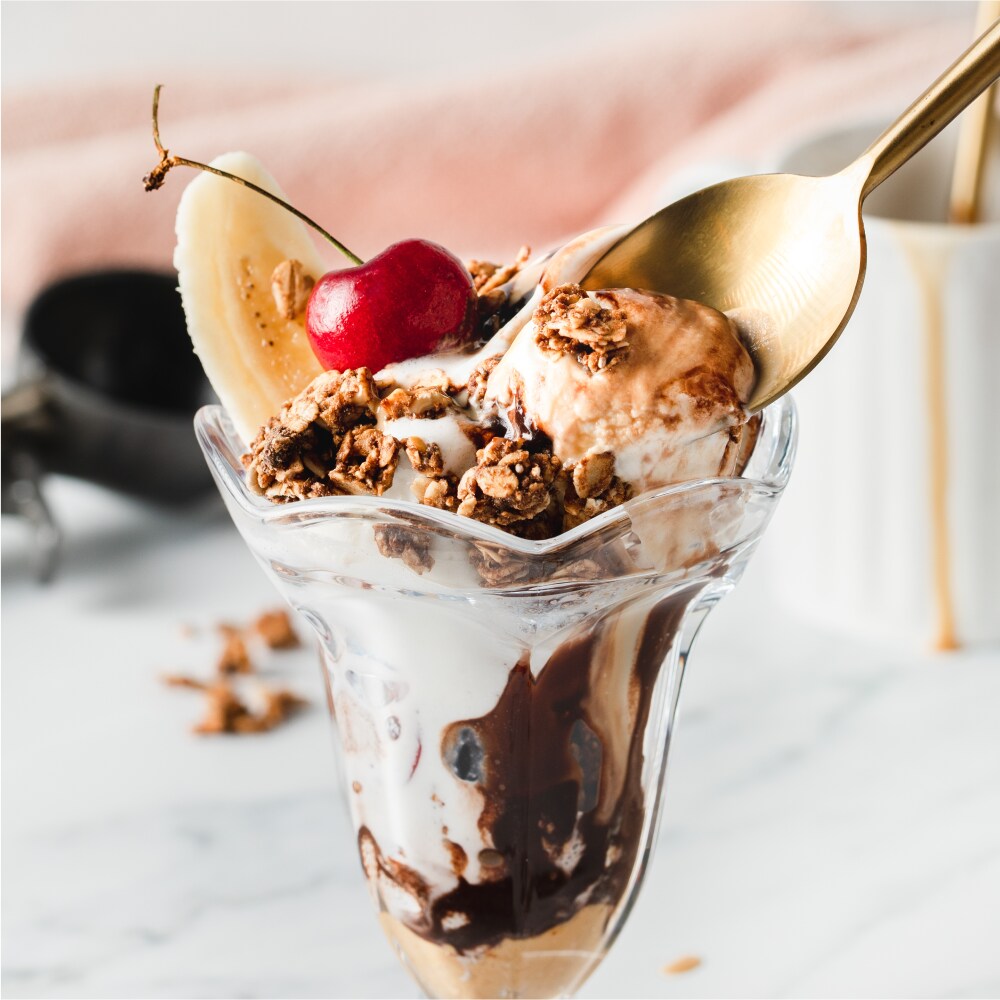 Purely Elizabeth Ancient Grain Chocolate Peanut Butter Granola
---
The Granola You Love + Peanut Butter
Rich, creamy peanut butter + fair-trade dark chocolate chunks combine with ancient grains and super food seeds for irresistible, salty-sweet granola clusters, your morning energy, nutrients and an instant mood boost all in one.
We''re All About Ingredients. Meet Ours:
Peanuts - Rich in monounsaturated fat - the heart-healthy fat found in olive oil and avocados! Also a good source of vitamin E, folate + plant-based protein.
Chia Seeds - Superfood seeds providing an excellent source of omega-3 fatty acids.
Coconut Oil - Has antiviral and antimicrobial properties + contains medium-chain fatty acids that get used as energy rather than stored as fat.
Coconut Sugar - An unrefined, low-glycemic + nutrient-rich sweetener.
Purely Approved
Always made with the highest quality, nutrient-dense ingredients
---