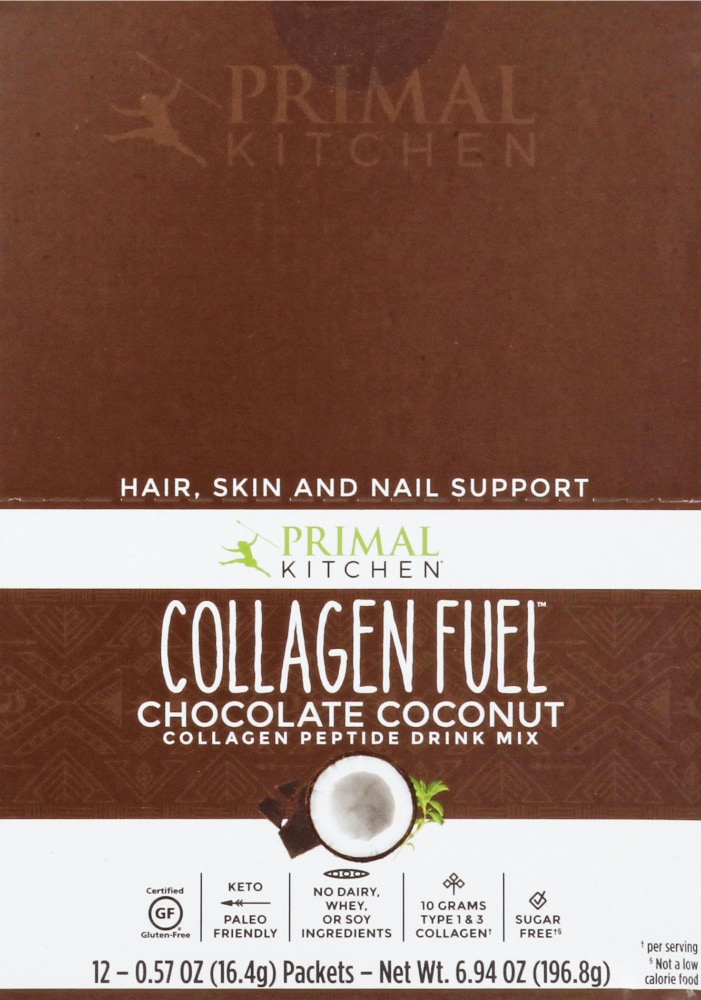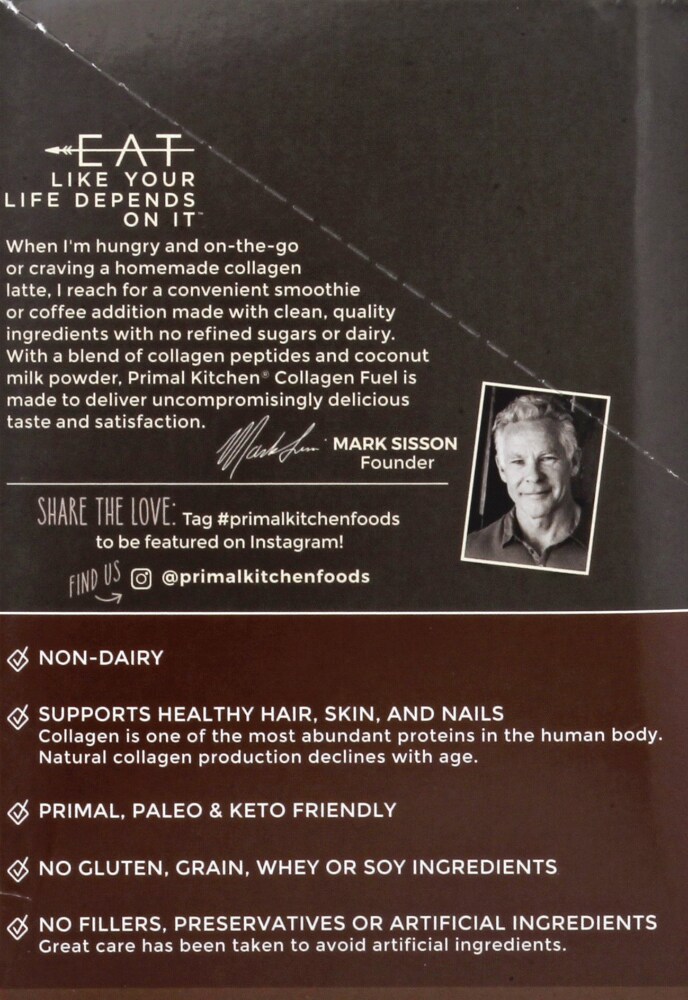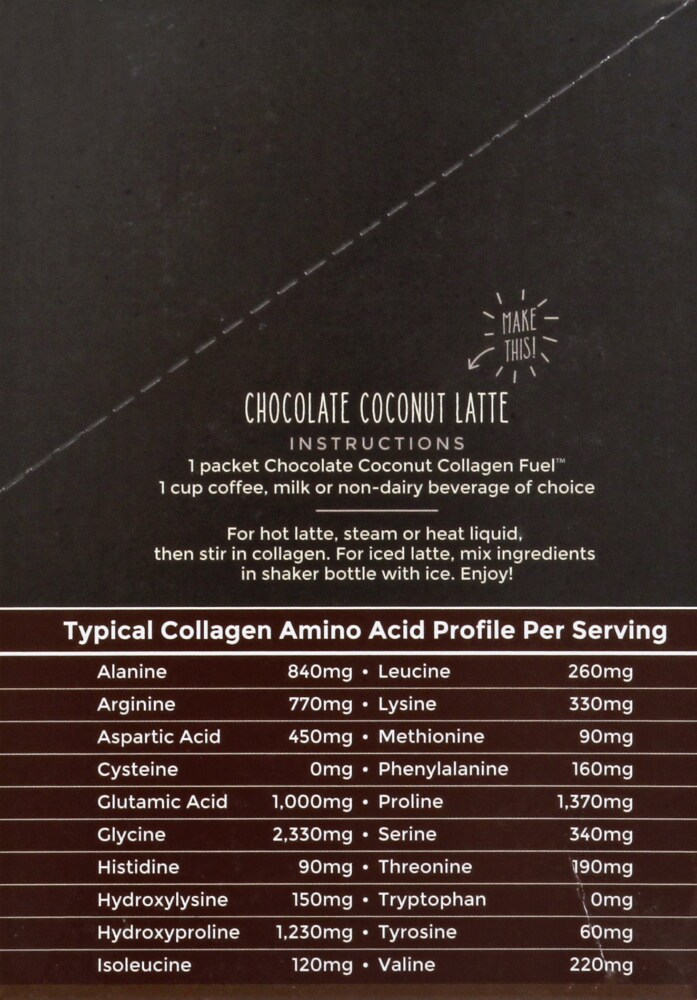 Primal Kitchen Collagen Fuel Chocolate Coconut Collagen Peptide Drink Mix 12 Count
---
» Supports Joints, Hair, Skin & Nails
The perfect protein to complement any workout anytime, grass-fed hydrolyzed collagen enhances the body''s natural ability to repair joints, tendons and muscles.
» 2,330 MG Glycine Per Serving
Collagen is rich in the amino acid glycine, great for avid meat eaters who may need a bit of help balancing out high methionine levels.
» Gut Friendly
Optimal gut health is integral to a strong immune system, and collagen helps support a healthy digestive system.
» Promotes & Maintains Connective Tissue Structure & Function
Collagen protein is the most abundant source of protein in the human body. Unfortunately, natural production declines with age. Eating collagen protein is one way to offset this decline.
» Beneficial Fat From Coconut Milk
Collagen Fuel™ provides coconut milk, a great-tasting, clean source of beneficial fat.
» No Fillers, Preservatives or Artificial Anything
Great care has been taken to avoid artificial ingredients.
EAT Like Your Life Depends On It
The best sources of collagen can be difficult to find, and even harder to incorporate into a healthy diet. I embarked on a quest to find the most delicious, convenient way to add collagen into my daily routine. And so Collagen Fuel™ was born. Obtaining significant amounts of this unique protein source is now easier than ever. I''m doing things differently with PRIMAL KITCHEN®: no more sacrificing flavor for health - and no offensive ingredients allowed! I''m on a mission to make healthy eating easy and exciting by creating the world''s best-tasting foods. Eat like your life depends on it. Because it does.
---