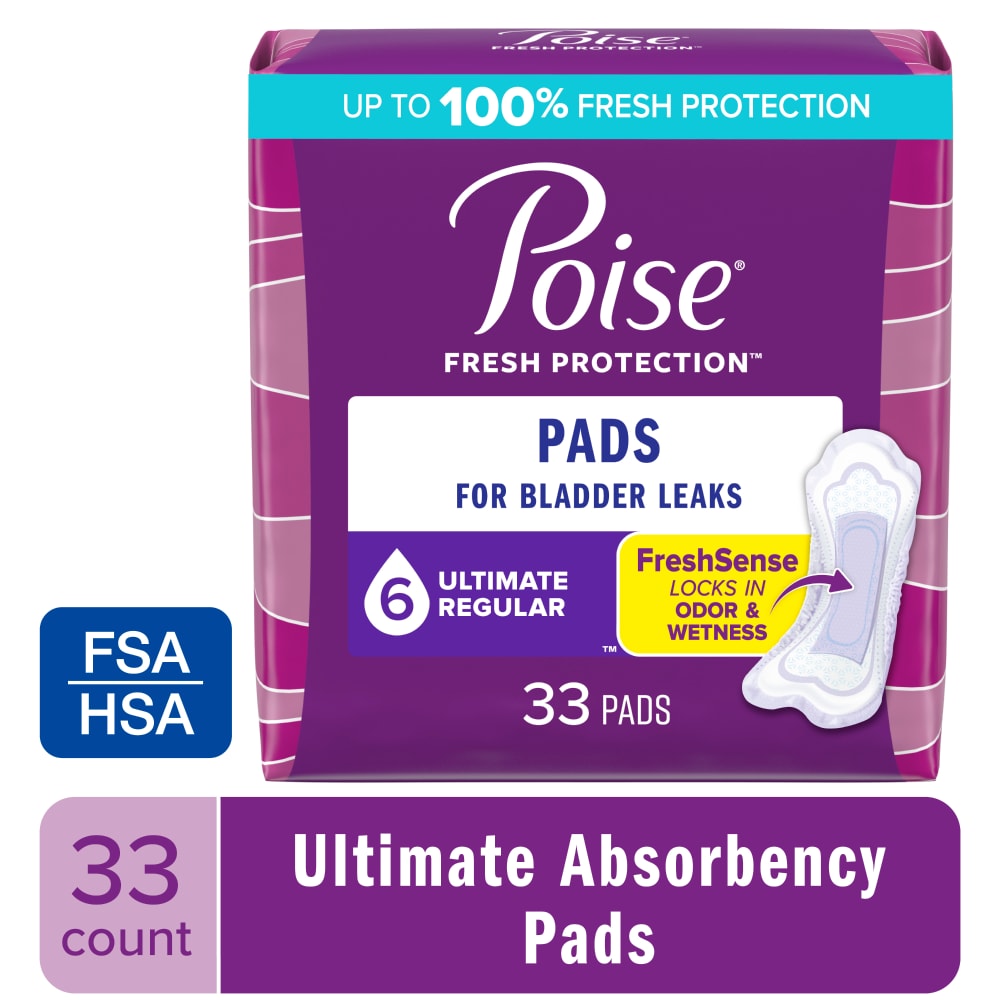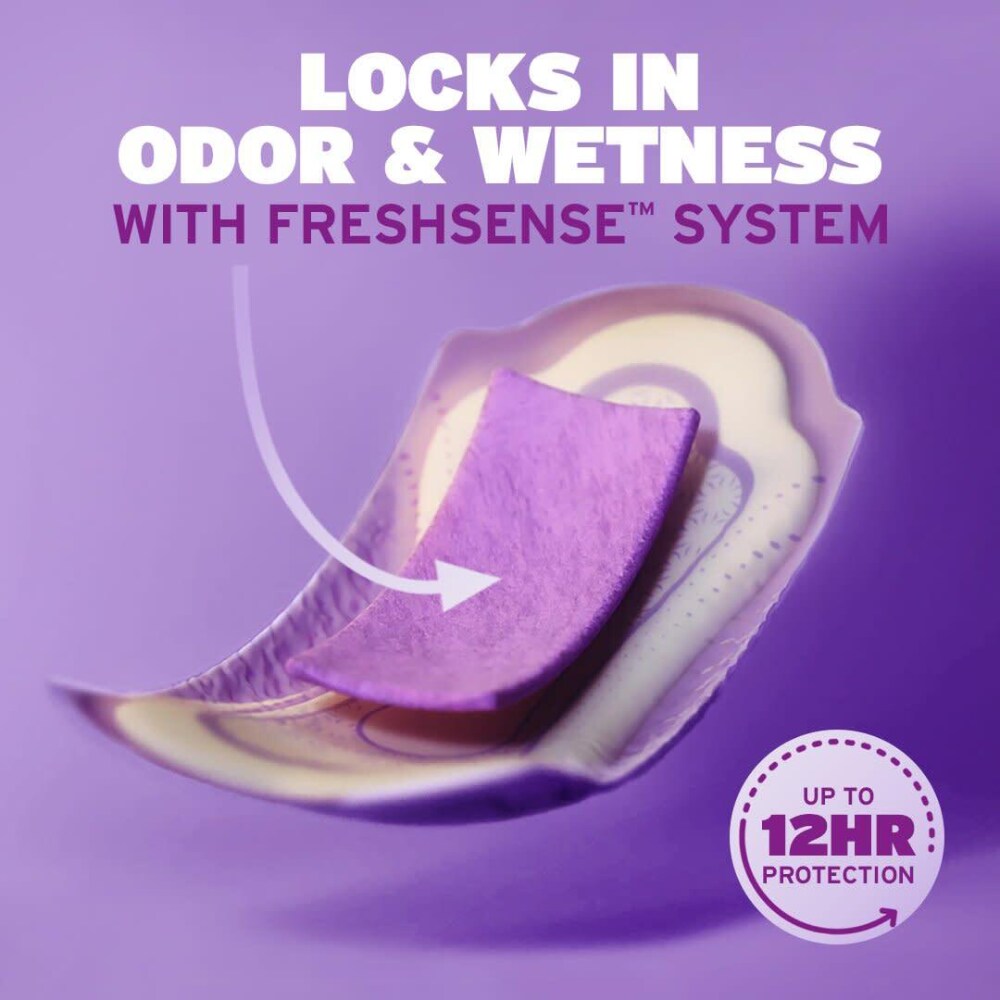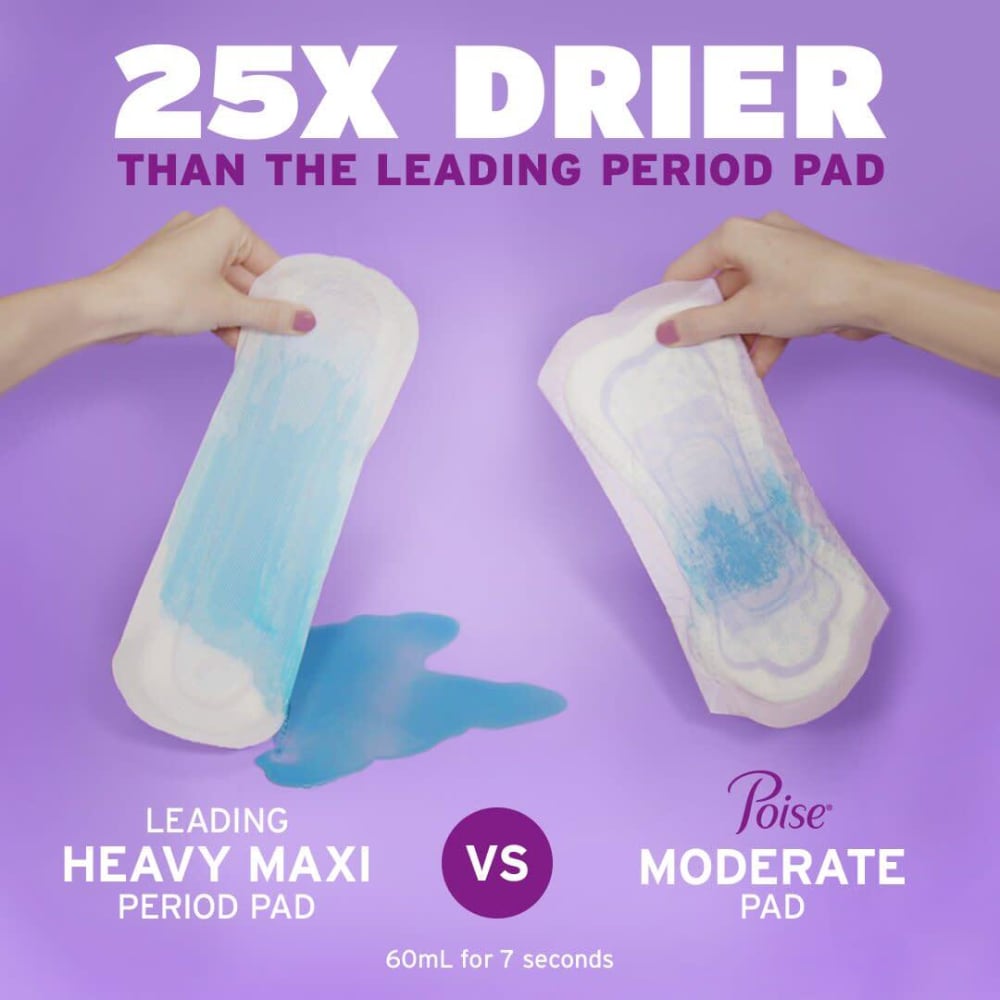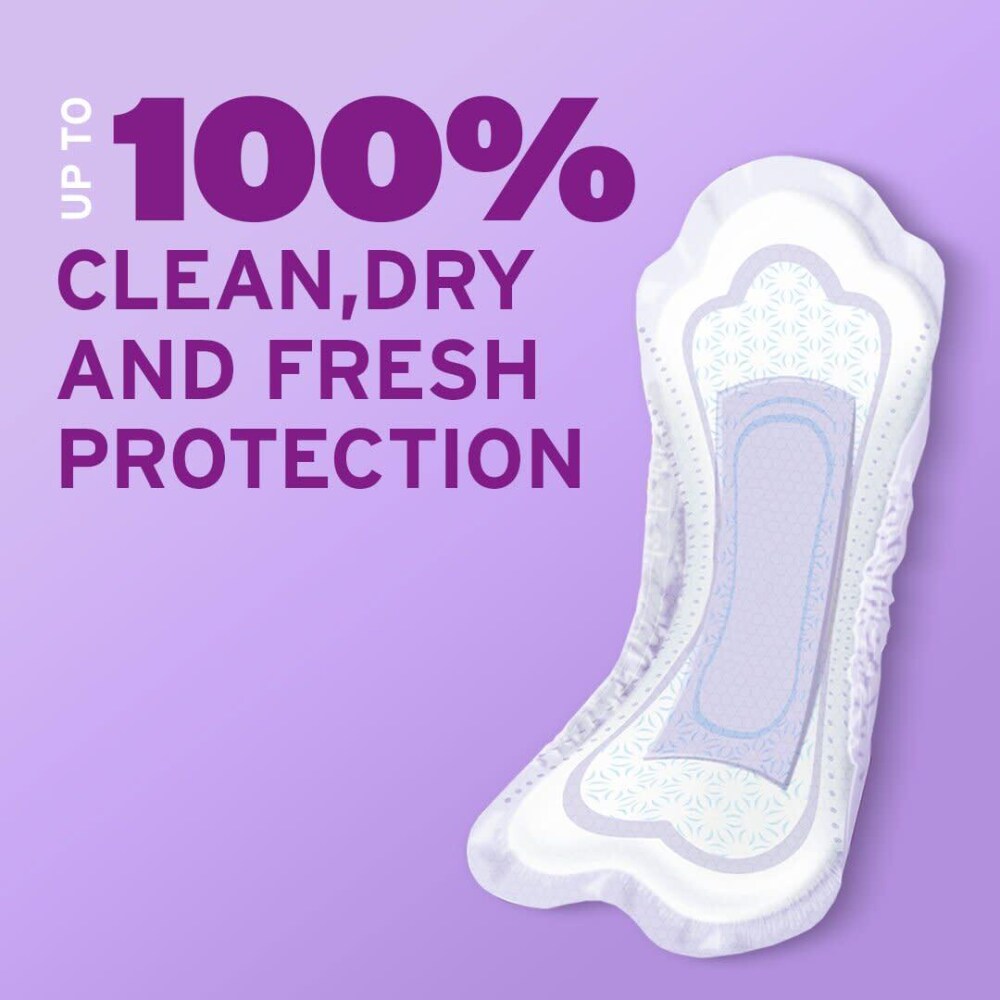 Poise Ultimate Absorbency Incontinence Pads
---
With trusted 3-in-1 protection for dryness, comfort, and odor control, Poise Incontinence Pads softly curve in the middle to give you the confidence and protection you need for heavy bladder leakage protection. The front and back of the incontinence pads are wider to provide even more coverage where you need it the most, while the middle conforms to your natural body curves. Poise pads stay 10x drier than leading period pads. Poise Ultimate Absorbency Incontinence Pads are designed to handle those unexpected gushes.
5X drier than the leading period, designed specifically for bladder leaks
33 regular length incontinence pads for women, ultimate absorbency
Unscented and soft on skin with ContourFit Design that comfortably fits your body; FSA-eligible in the U.S.
---