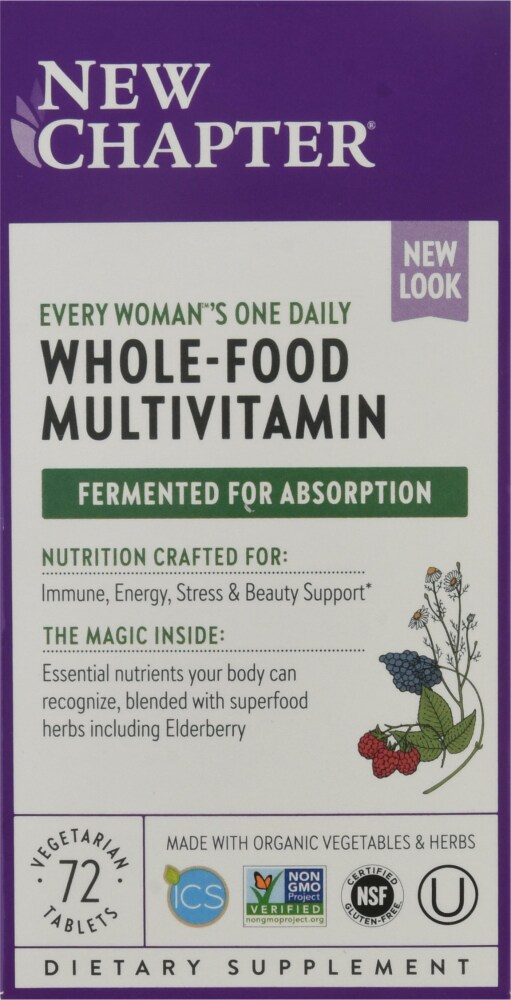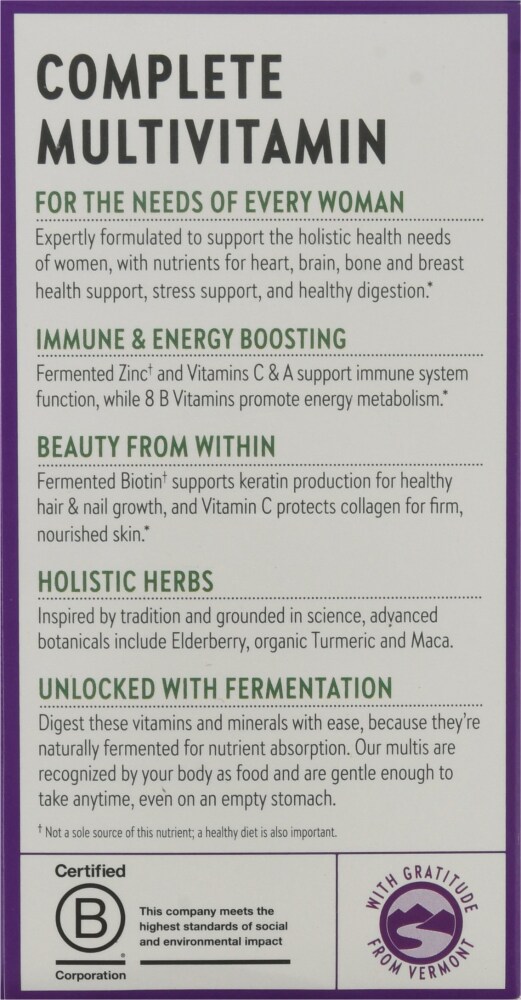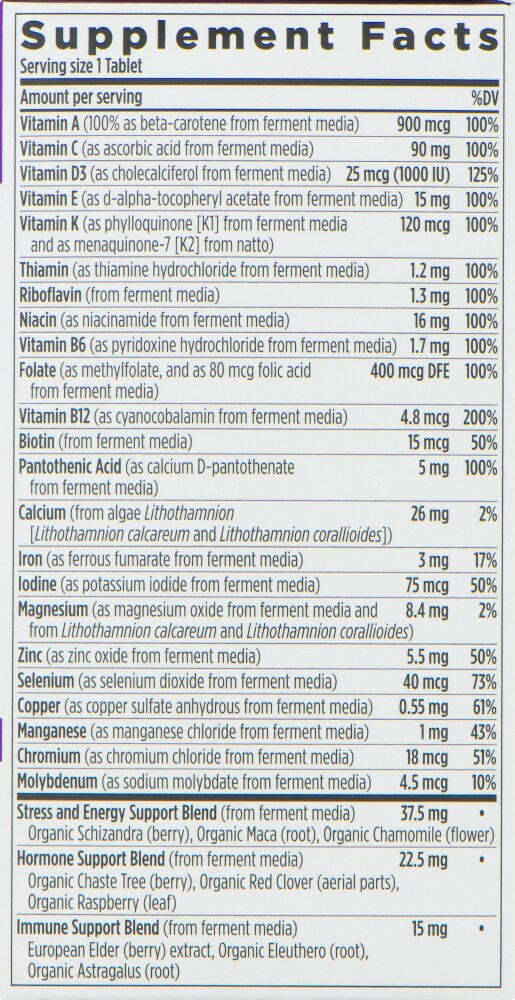 New Chapter Every Woman's One Daily Multi
72 Tablets
UPC: 0072778300308
---
If you''re looking for the right multivitamin for women, it''s helpful to know there are differences between raw or USP multivitamins, gummy vitamins, and whole-food fermented multivitamins like New Chapter''s Every Woman''s One Daily. This whole-food fermented vitamin is made with quality ingredients you can trust—way more than just isolated nutrients, and free from the animal gelatin and sweeteners of gummies. Our unique multivitamin is fermented with probiotics and expertly formulated to deliver bone support, immune support, energy & stress support for women''s needs.* All New Chapter multivitamins are gentle enough to take anytime—even on an empty stomach.
Expertly formulated with whole-food fermented vitamins and minerals to help support healthy immunity, stress support, and hormone health for active women.* Explore the benefits of fermented multivitamins.
From concept to bottle, our products are responsibly sourced, expertly formulated, and meticulously manufactured. New Chapter tests for purity, potency and identity with independent third-party labs. Our certified organic and Non-GMO Project Verified products go through a detailed credentialing process, and our ingredients are sustainably sourced—organic Turmeric from India, wild-caught Salmon from the clean waters of Alaska, Red Marine Algae from Iceland's pristine coastline.
More Than Food Supplements, They''re Supplemental Food.
With Gratitude, from Vermont.
*These statements have not been evaluated by the Food and Drug Administration. This product is not intended to diagnose, treat, cure, or prevent any disease.
---