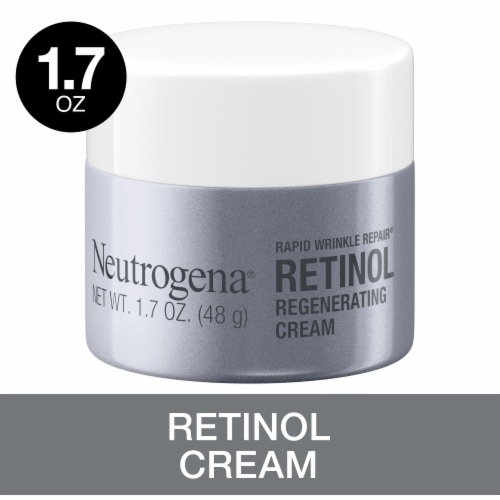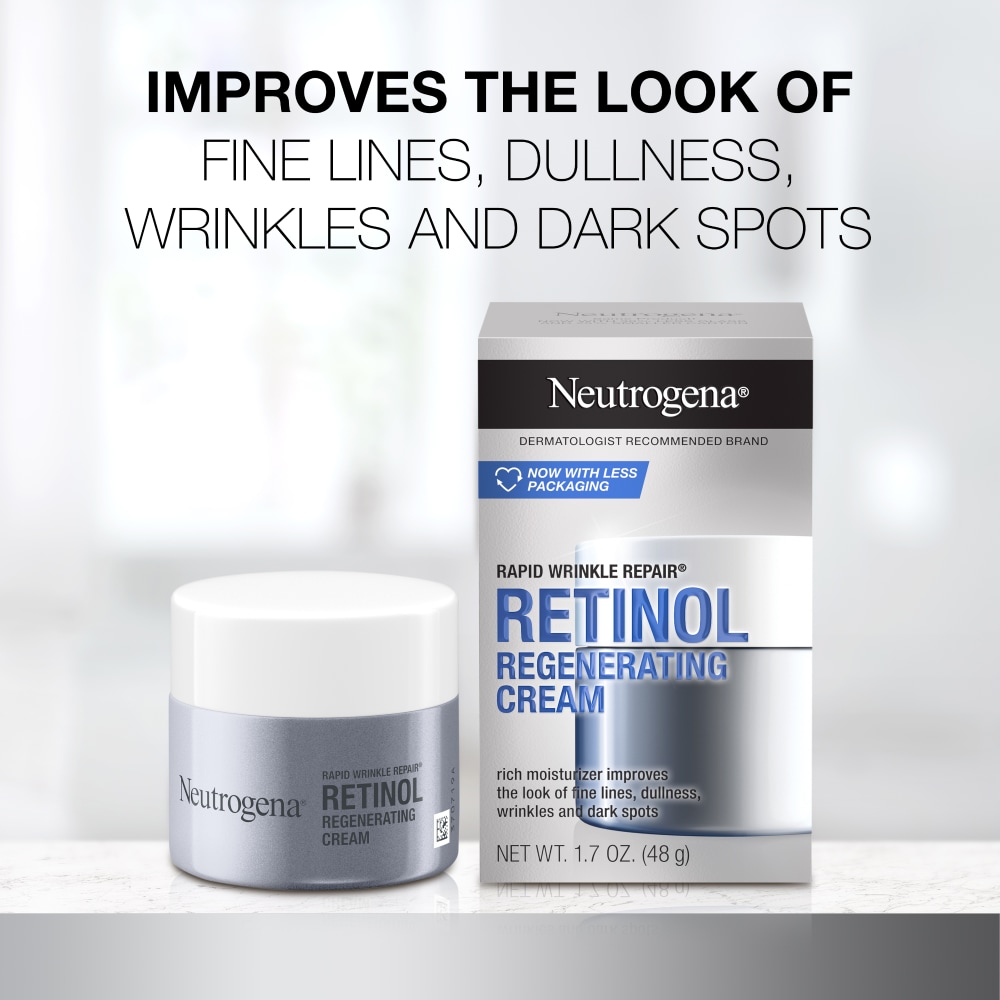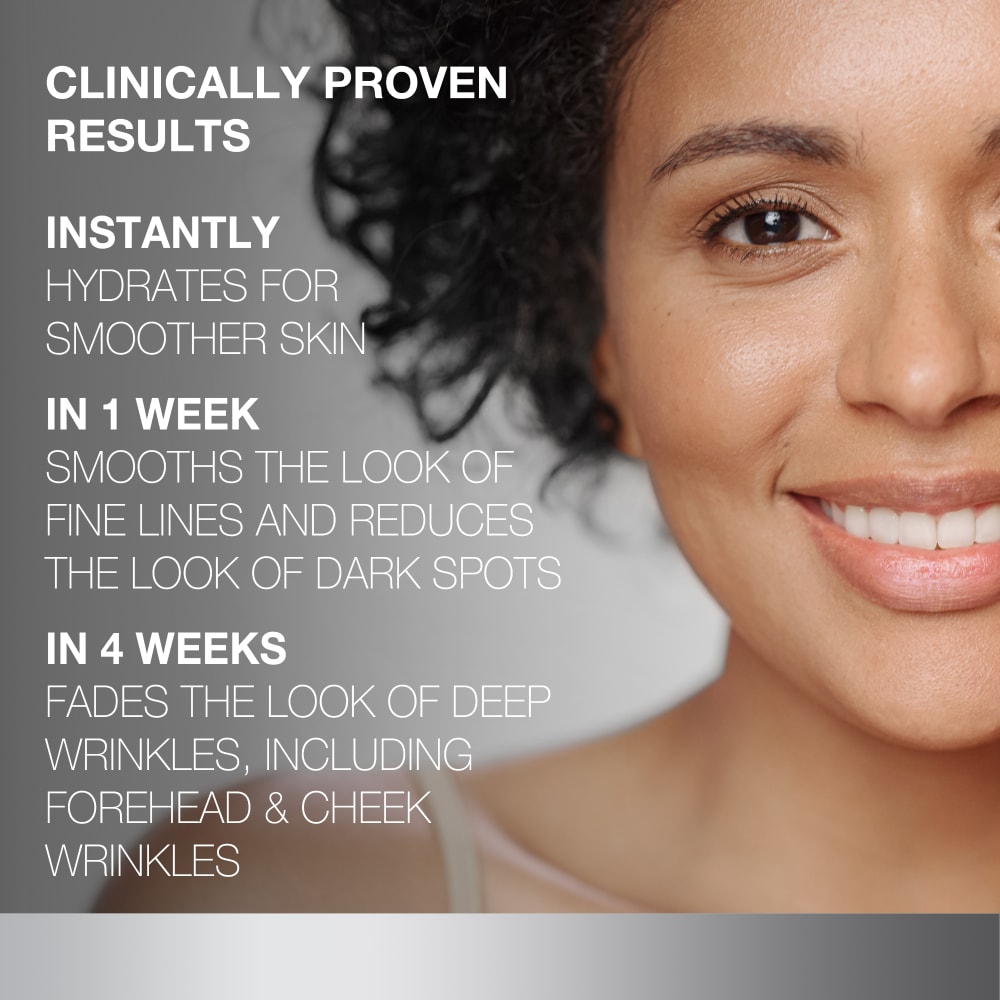 Neutrogena Rapid Wrinkle Repair Regenerating Cream
Reveal visibly younger looking skin in just one week with Neutrogena rapid wrinkle repair regenerating cream. This anti-wrinkle face cream with retinol help regenerate, moisturize, and smooth skin.
Accelerated Retinol SA is a unique combination of the following ingredients: Retinol SA Exclusive sustained action works to continuously renew the look of skin throughout the day, helping to smooth wrinkles fast and diminished the look of age spots. Retinol SA is scientifically proven superior to other forms of Vitamin A, such as Pro-Retinol and Retinyl Palmitate, in its ability to provide benefit. Glucose Complex A Retinol SA booster that accelerates skin's surface activity for rapid results on the appearance of fine lines and wrinkles. Hyaluronic Acid Adds line plumping moisture to help hydrate, replenish, and rejuvenate the look of skin. Gentle enough for daily use—for all skin tones.
---