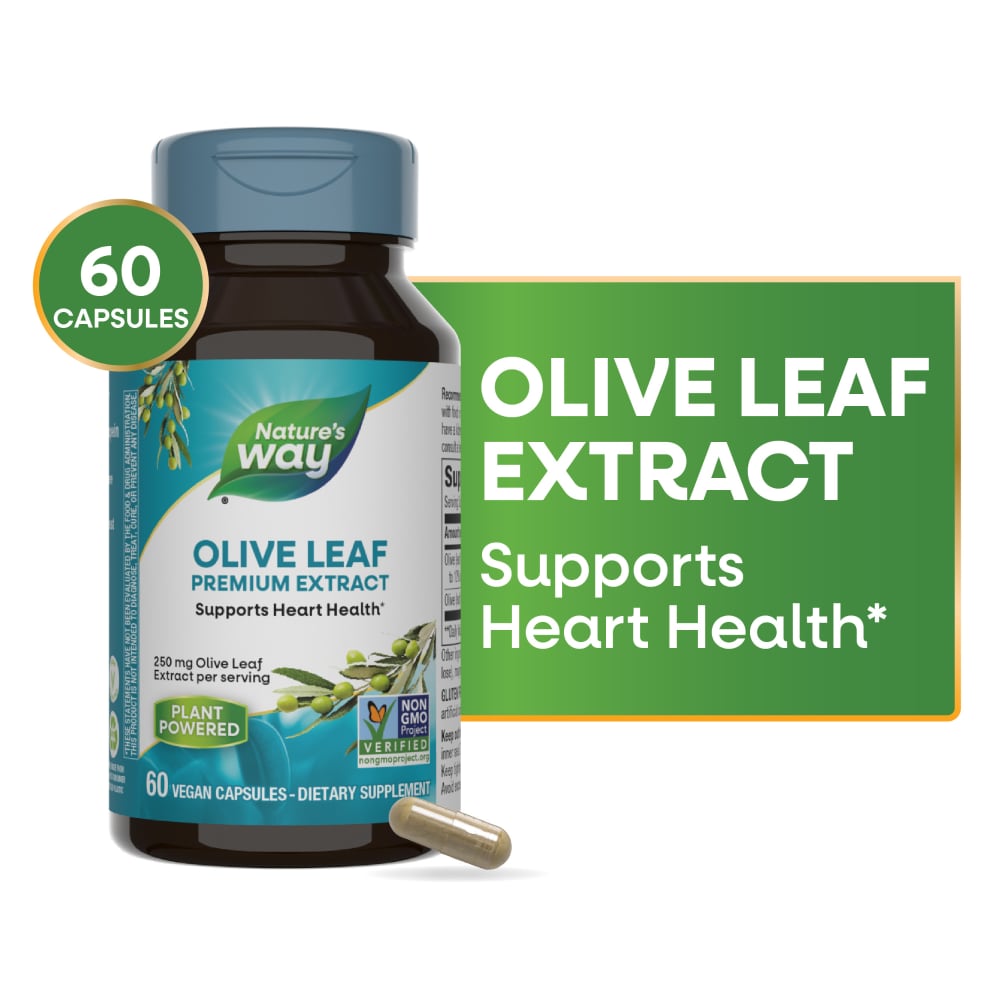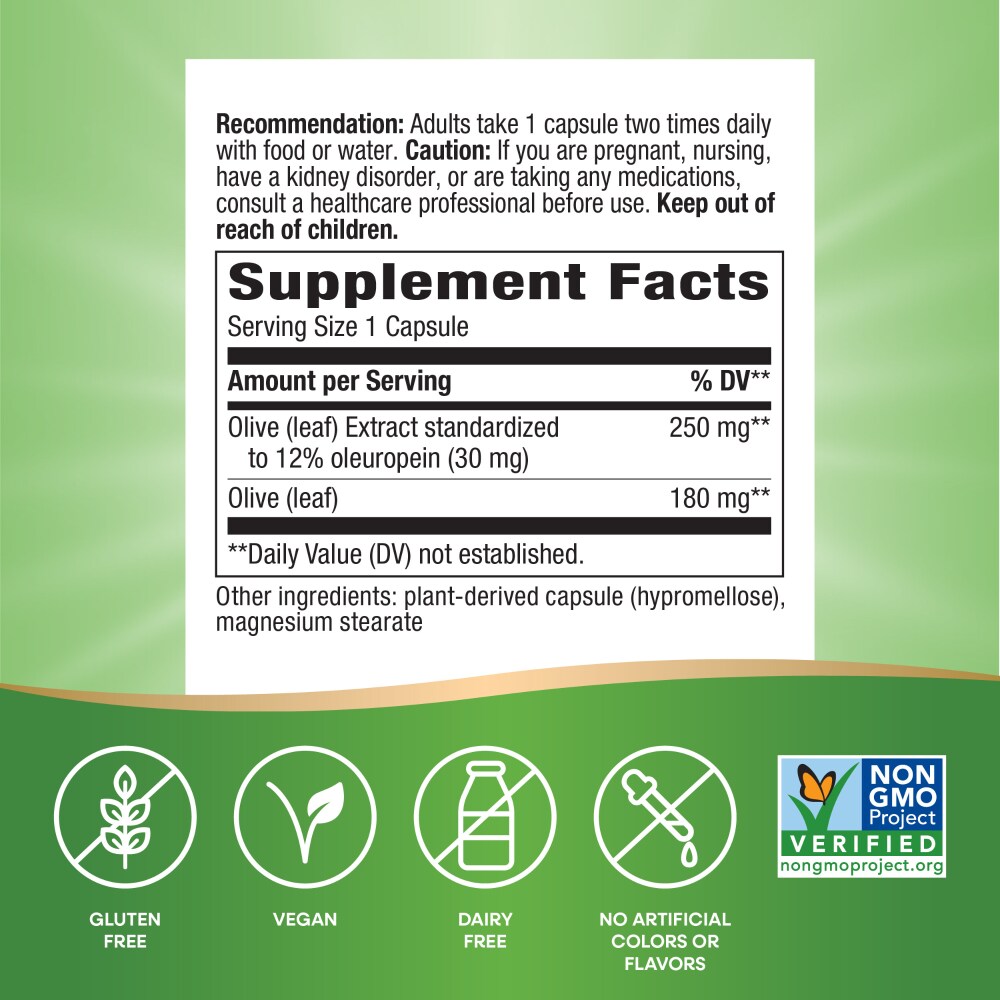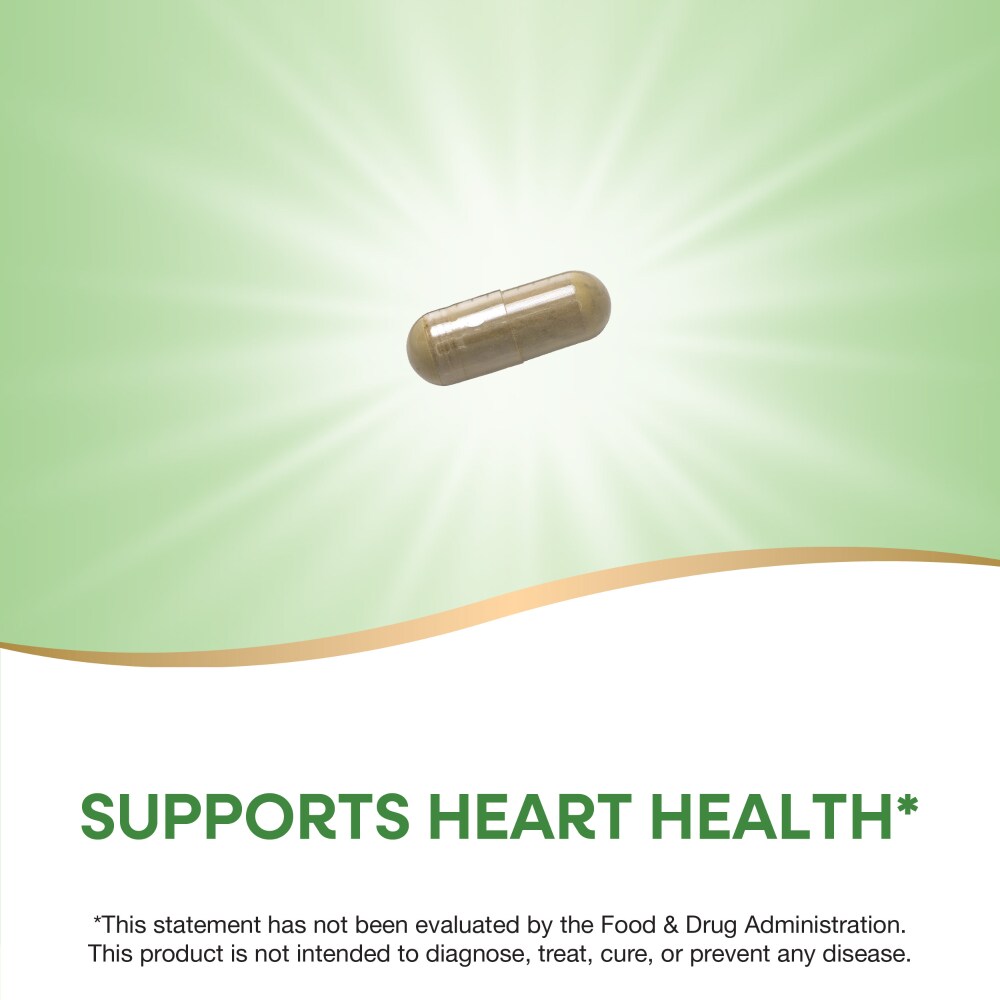 Nature's Way Olive Leaf Standardized Capsules
---
Nature's Way Standardized Olive Leaf extract is a technically advanced herbal product. Standardization assures specific, measurable levels of important compounds that provide beneficial activity in the body.
Olive leaf extract is standardized to 12% oleuropein. Oleuropein is a bitter glycoside and key constituent identified for therapeutic benefit.
*These statements have not been evaluated by the Food and Drug Administration. This product is not intended to diagnose, treat, cure, or prevent any disease.
---