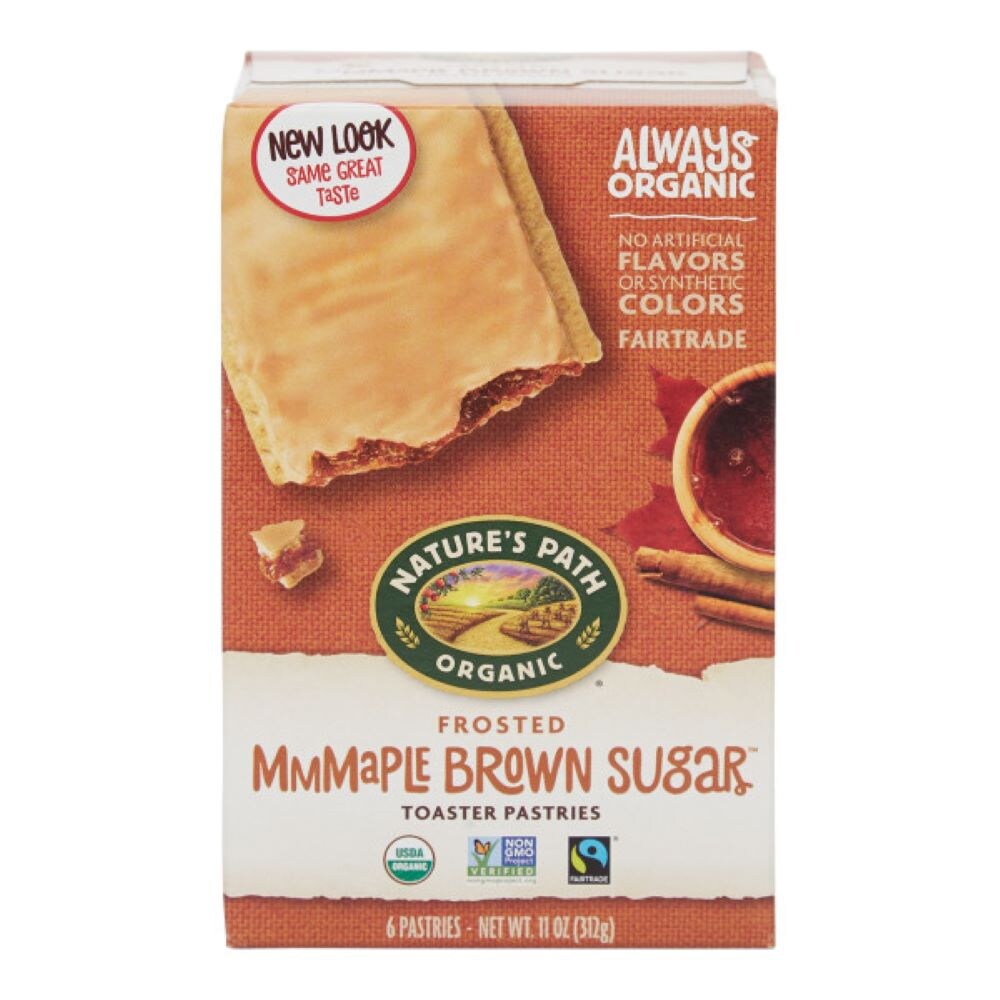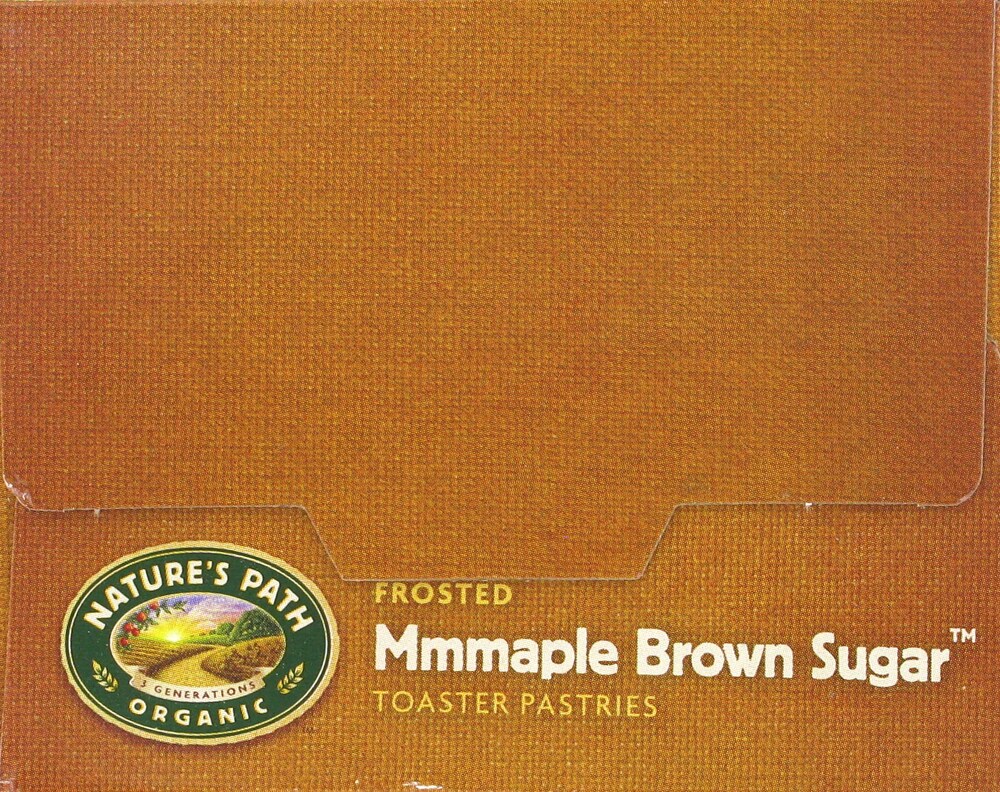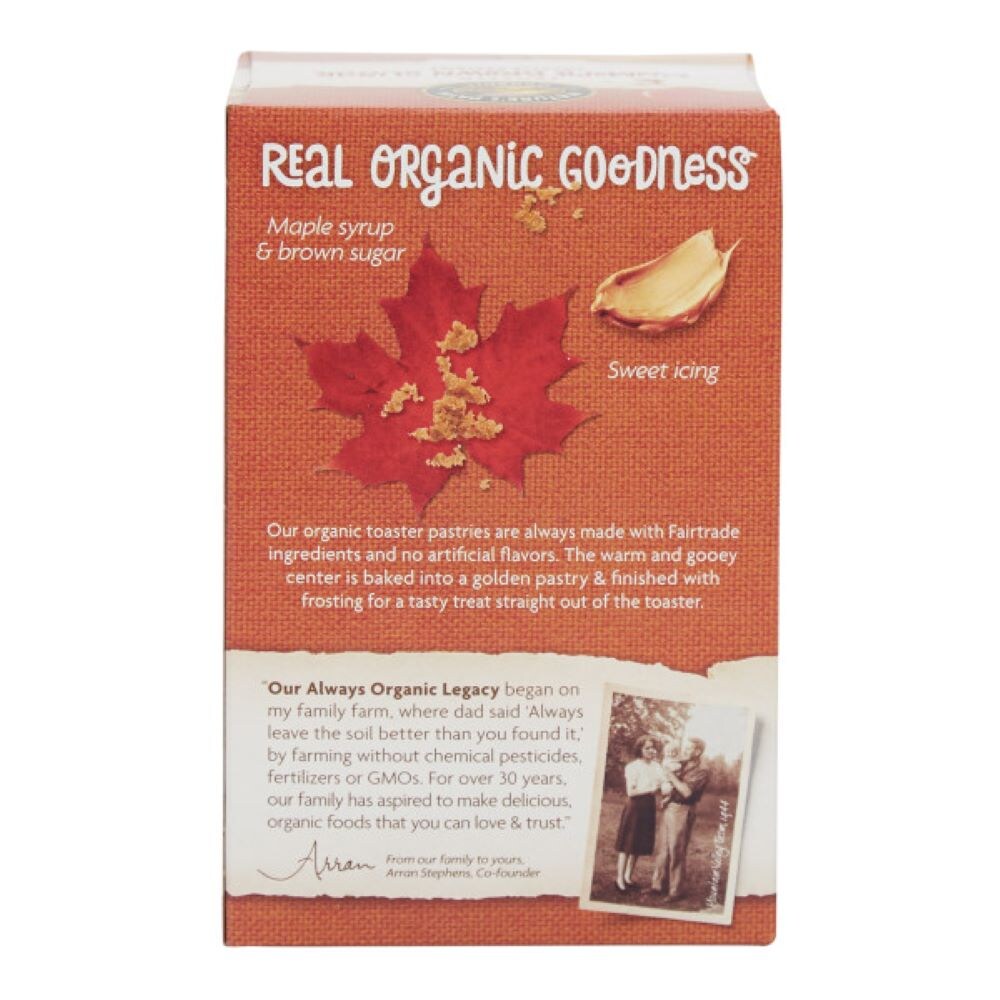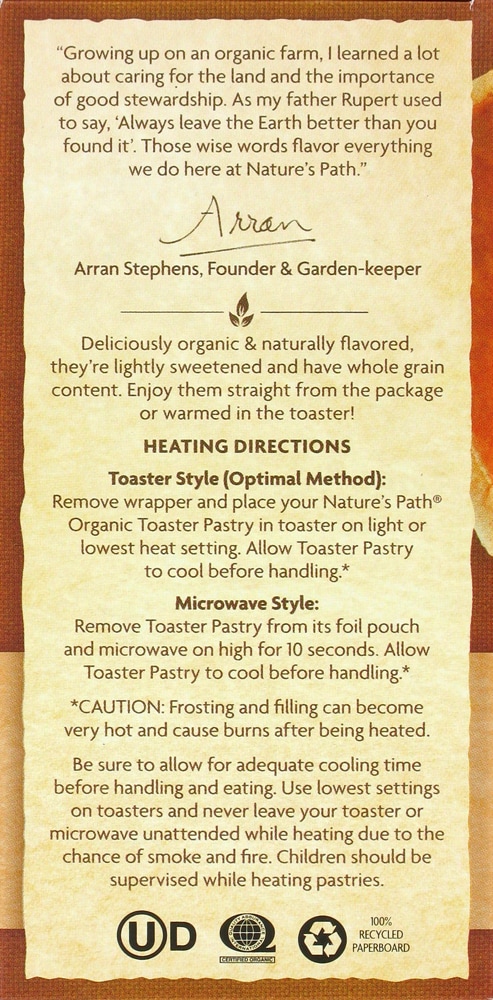 Nature's Path Brown Sugar Maple Cinnamon Toaster Pastries
Classic toaster pastries are what kids and adults have grown to enjoy over the years, but we've made it much tastier and full of organic goodness. Nature's Path Organic Toaster Pastries bridge that gap between those highly sugared alternatives and the foods we know we should be eating - we like to think of it as an organic indulgence having healthier ingredients. Made with organic whole grain flour and full of real organic fruit fillings, this product will satisfy the taste buds and please the conscience. And, they're fast and convenient for today's on-the-go lifestyle.
With two of Nature's Path Organic Toaster Pastries per foil pack and a total of six pastries per carton it's the first of its kind to NOT require refrigeration and have a shelf life of six months. They are a fun snack with NO Trans Fats, no artificial preservatives and no artificial flavours - the kind of organic snack that kids and adults will love.At Nature's Path, we live for healthy, great-tasting organic foods. It's why we get up in the morning. But we are also a company that wants to do more than just sell breakfast foods.
We aspire to advance the cause of people and planet, along the path to sustainability. And we like to think we put our money where our mouth is. Or rather, where our heart is. Because growing organic, healthy foods in a sustainable way is our passion-the cornerstone of our family company. It's where, and how, it all began.
But we also know that when it comes down to it-no matter what kind of a difference we want to make as a company, and no matter how much you share those values-if our food isn't delicious and exciting, we're not living up to our fullest potential.
Healthy foods don't need to be boring and tasteless. Which is why we spend our days and nights dreaming up new recipes, tracking down exotic new ingredients, and researching the latest (or most ancient) superfoods. We know you'll be pretty impressed when y
---