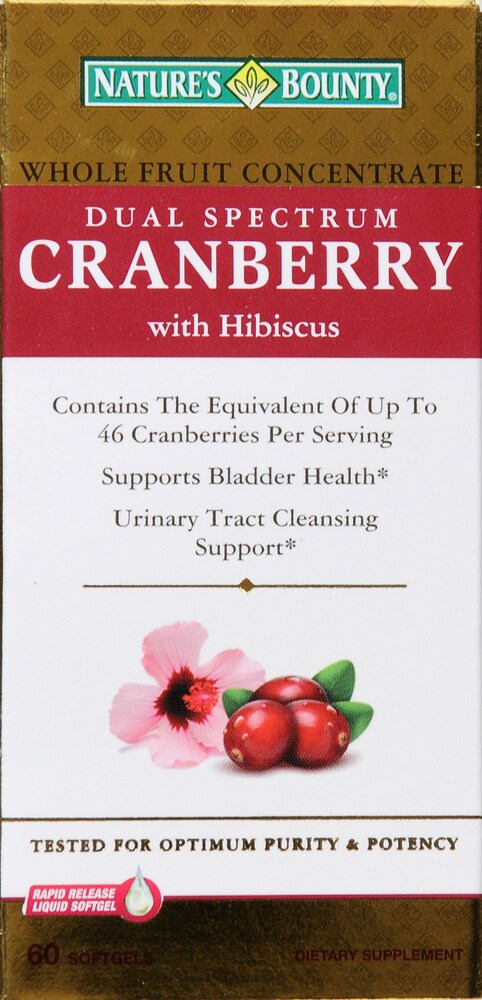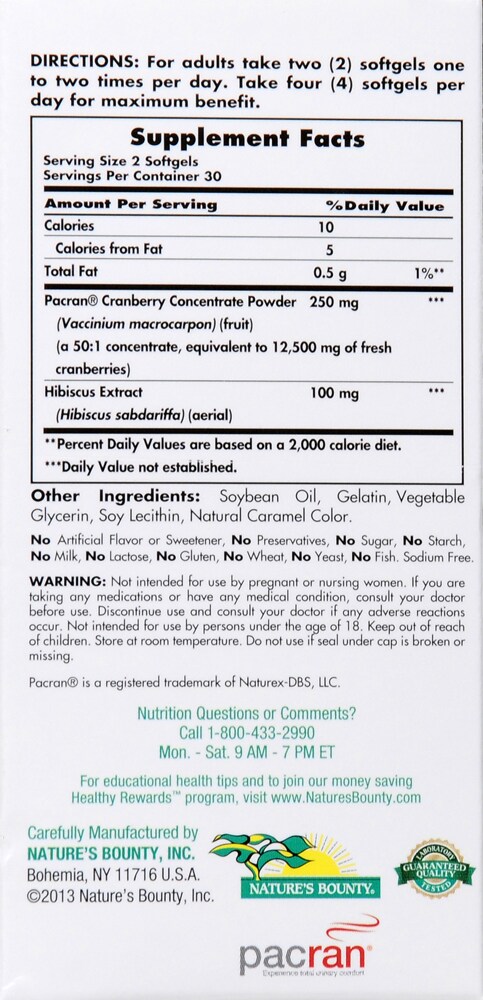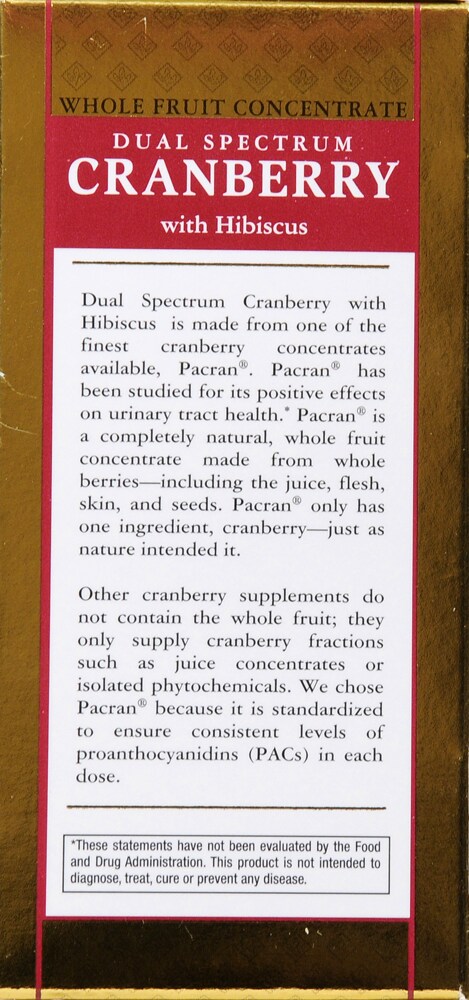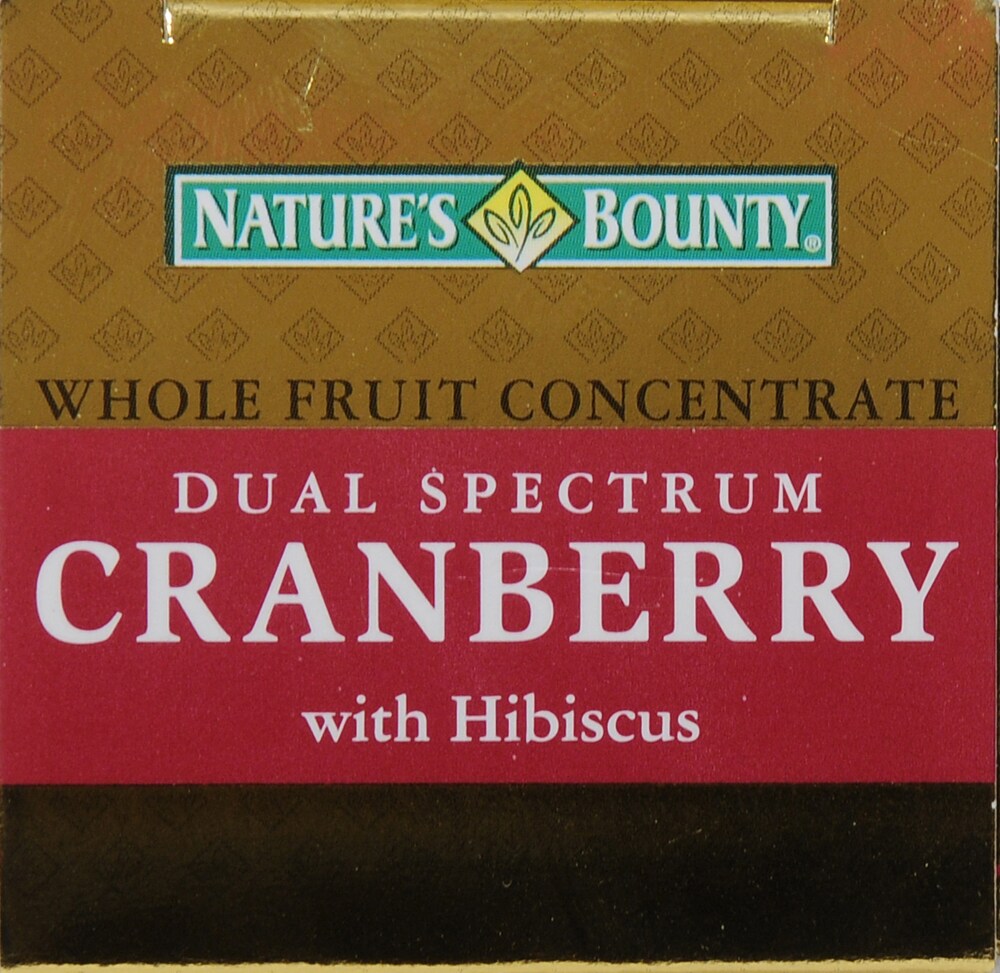 Nature's Bounty Dual Spectrum Cranberry with Hibiscus
60 Count
UPC: 0007431251547
---
Dual Spectrum Cranberry with Hibiscus is made from one of the finest cranberry concentrates available, Pacran®. Pacran has been studied for its positive effects on urinary tract health. Pacran is a completely natural, whole fruit concentrate made from whole berries - including the juice, flesh, skin and seeds. Pacran only has one ingredient, cranberry - just as nature intended it. Other cranberry supplements do not contain the whole fruit; they only supply cranberry fractions such as juice concentrates or isolated phytochemicals. Nature's Bounty chose Pacran because it is standardized to ensure consistent levels of proanthocyanidins (PACs) in each dose. Nature's Bounty Dual Spectrum Cranberry with Hibiscus Softgels combine two ingredients that work synergistically to support urinary tract health and also contribute to the integrity of the bladder.
Whole Fruit Concentrate
Contains The Equivalent of Up To 46 Cranberries Per Serving
Supports Bladder Health
Urinary Tract Cleansing Support
Tested For Optimum Purity & Potency
Rapid Release Liquid Softgel
*These statements have not been evaluated by the Food and Drug Administration. This product is not intended to diagnose, treat, cure, or prevent any disease.
---