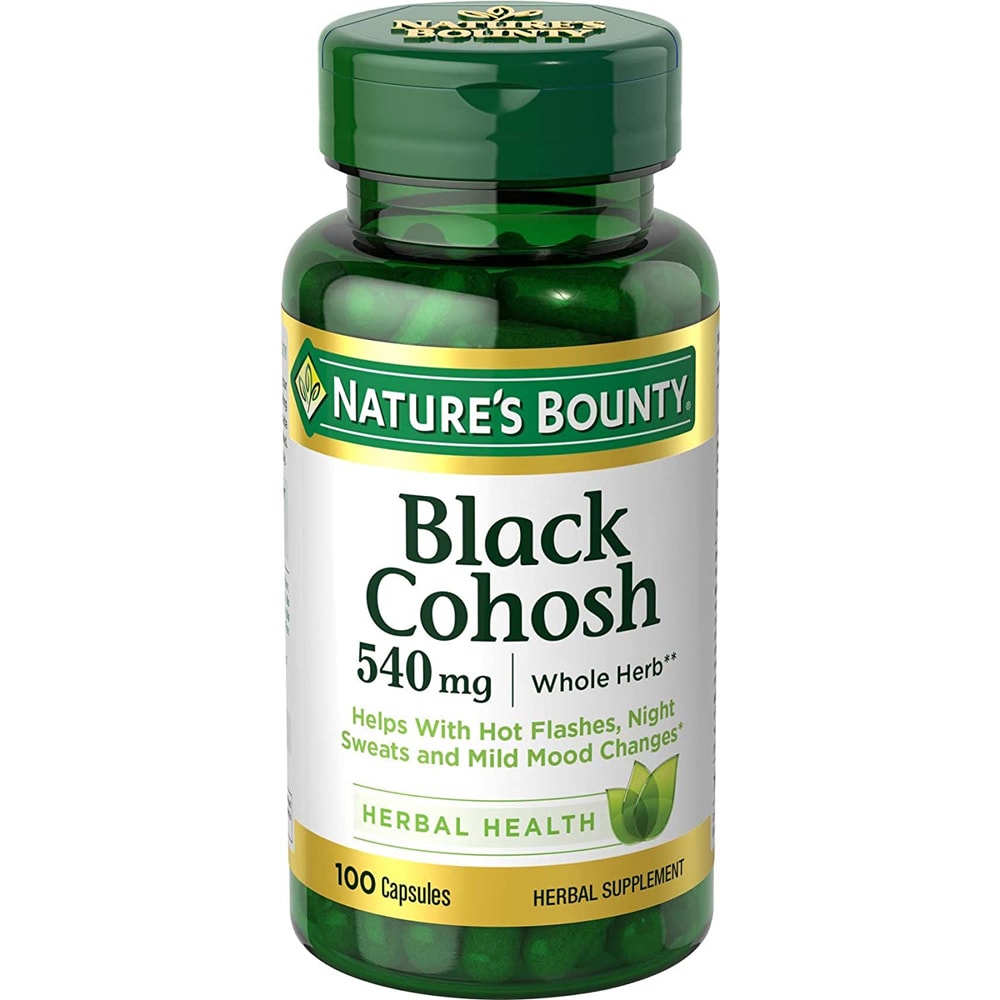 Nature's Bounty Black Cohosh Capsules 540mg
---
As one of the leading herbs for women's health, Black Cohosh is famous for its ability to promote menopausal health. Studies document Black Cohosh's ability to help support the physical changes that occur in a woman's body over time.
Helps with hot flashes, night sweats, and mild mood changes
Whole herb
Natural menopausal support
Non-GMO
Gluten free
*These statements have not been evaluated by the Food and Drug Administration. This product is not intended to diagnose, treat, cure, or prevent any disease.
---