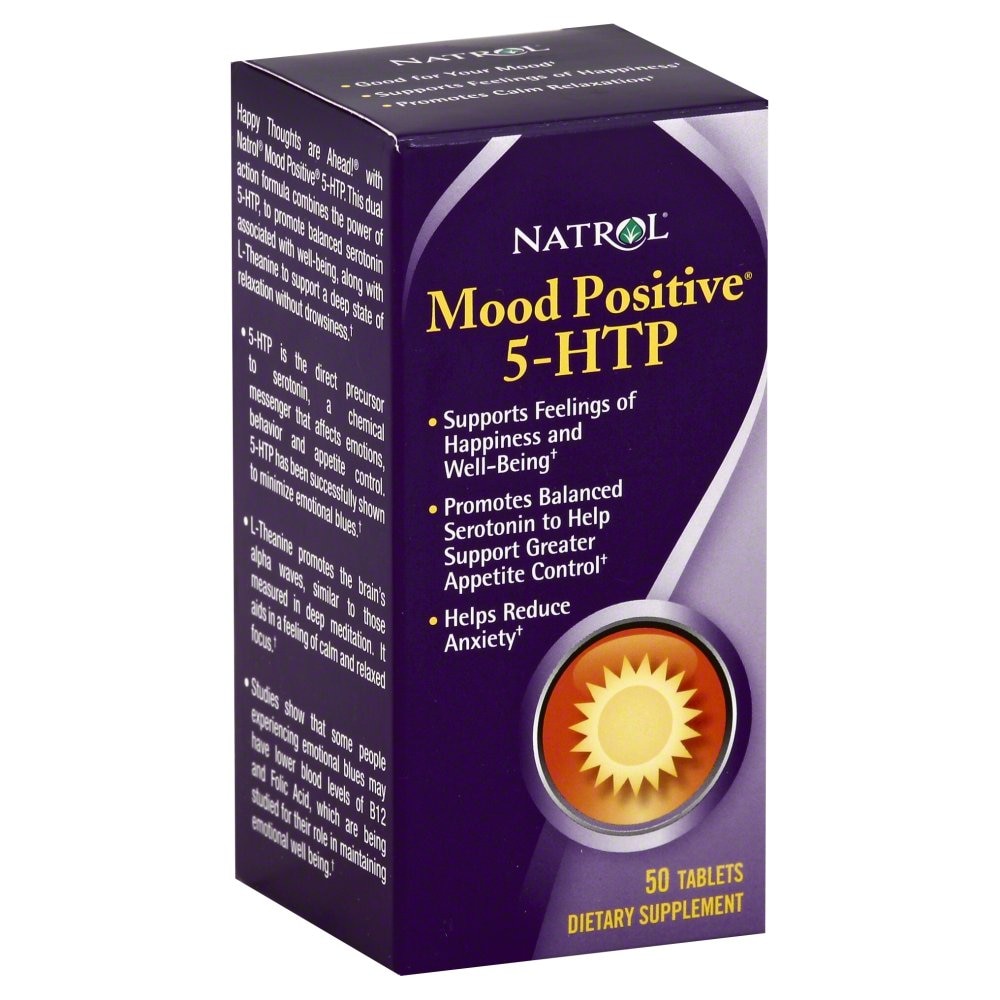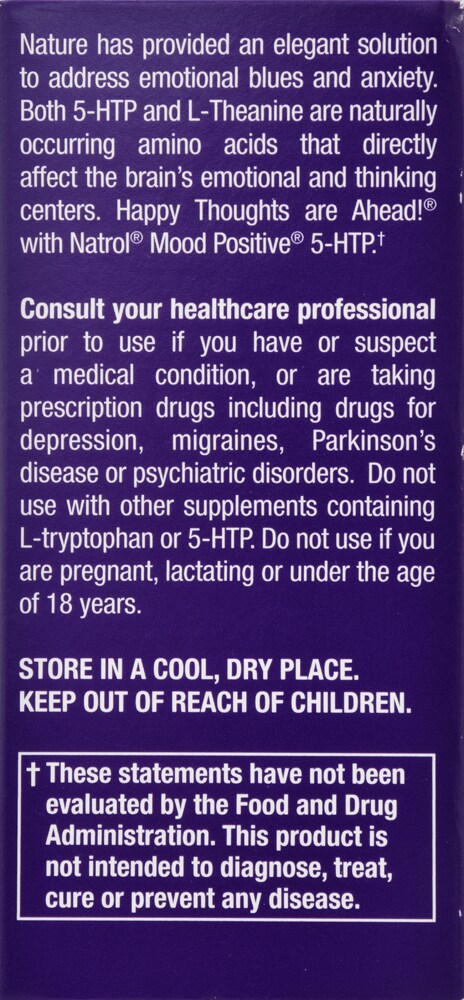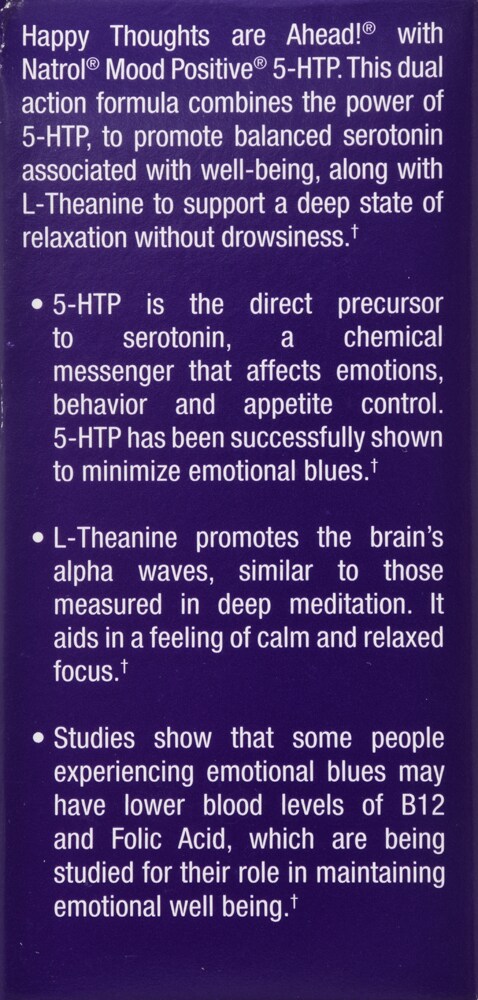 Natrol Mood Positive 5-HTP Dietary Supplement
---
Natrol® Mood Positive® 5-HTP. Includes a combination of two naturally occurring amino acids, 5HP and L-THEANINE, that promote a calm and relaxed mood. To combat the effects of strees and anxiety on the body. Natrol® Mood Positive® 5-HTP also includes Vitamin B-12 and Folic Acid. 5HTP- Participants in the body's synthesis of Serotonin. L-Theanine- Promotes the brains alpha waves to support a deep state of relaxation without drowsiness. Vitamins B-12 & Folic Acid. Combat the effects of daily stress.
Promotes a more positive mood
Helps reduce occasional stress & anxiety
100% drug free
Vegetarian
*These statements have not been evaluated by the Food and Drug Administration. This product is not intended to diagnose, treat, cure, or prevent any disease.
---