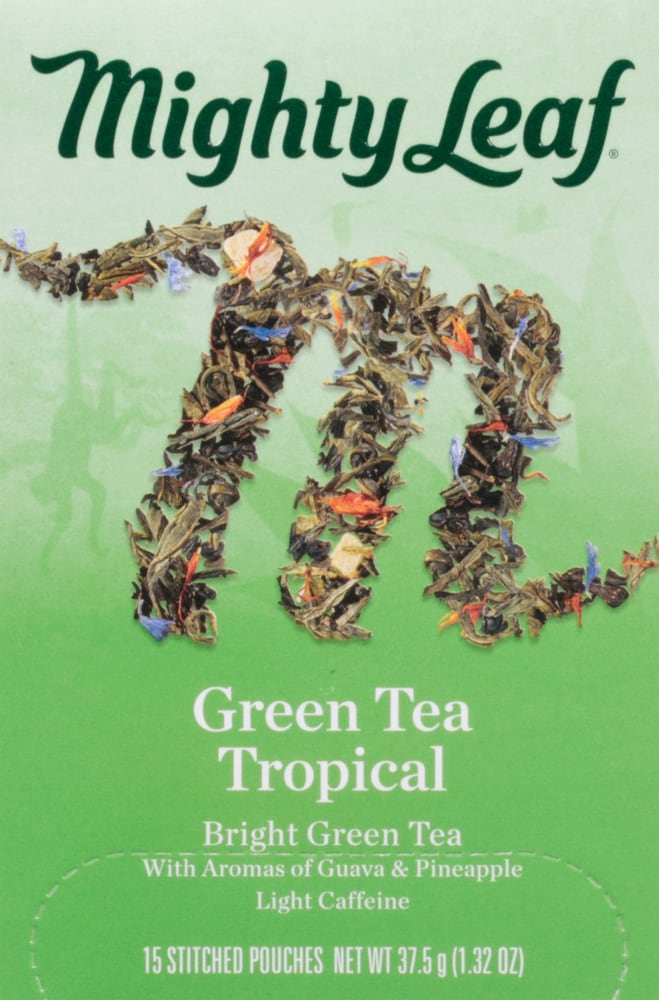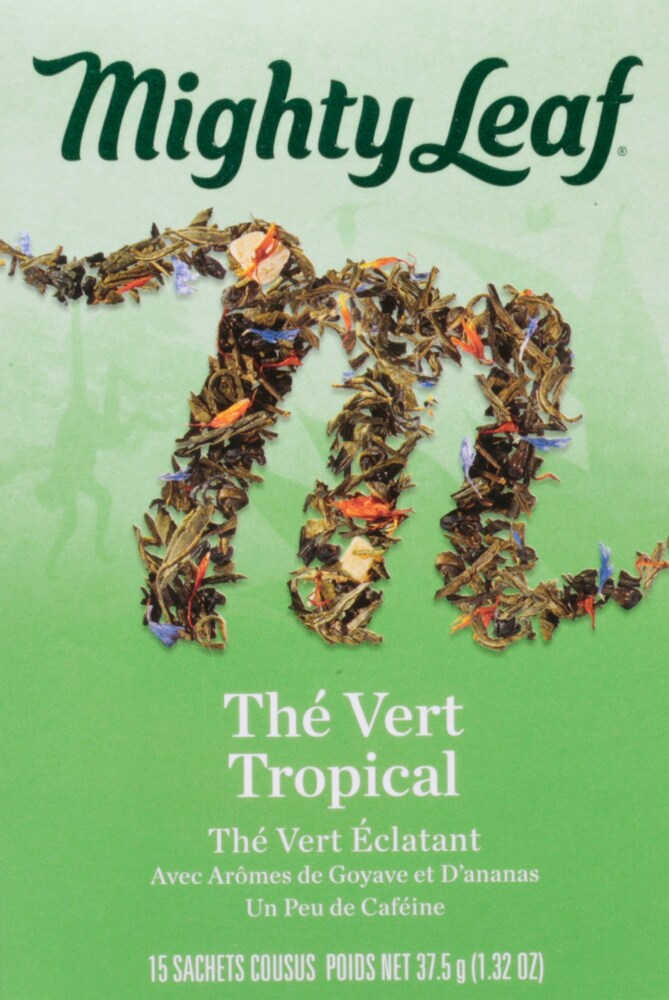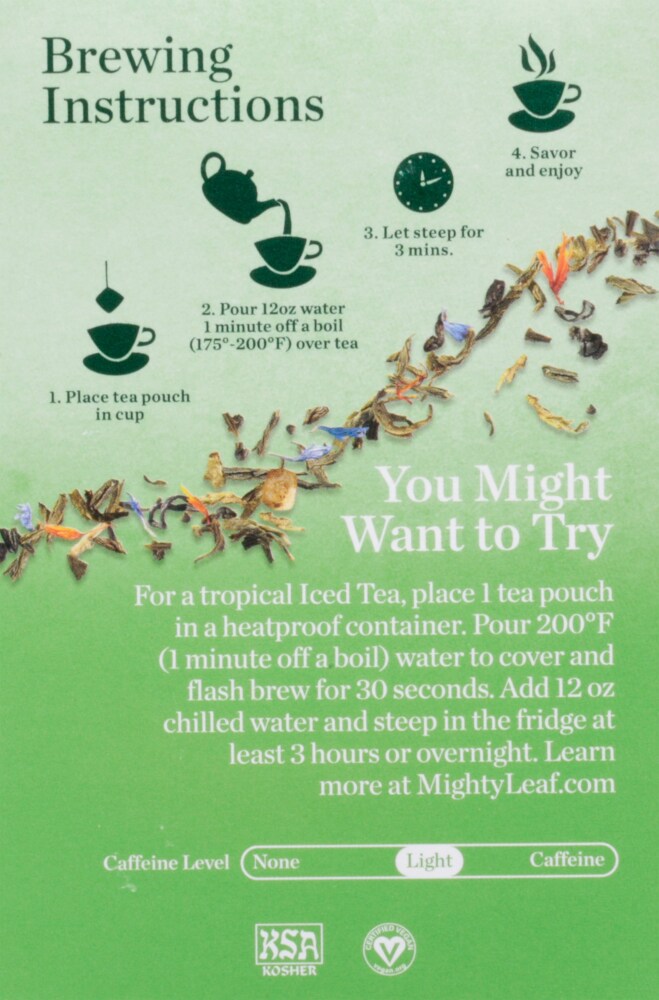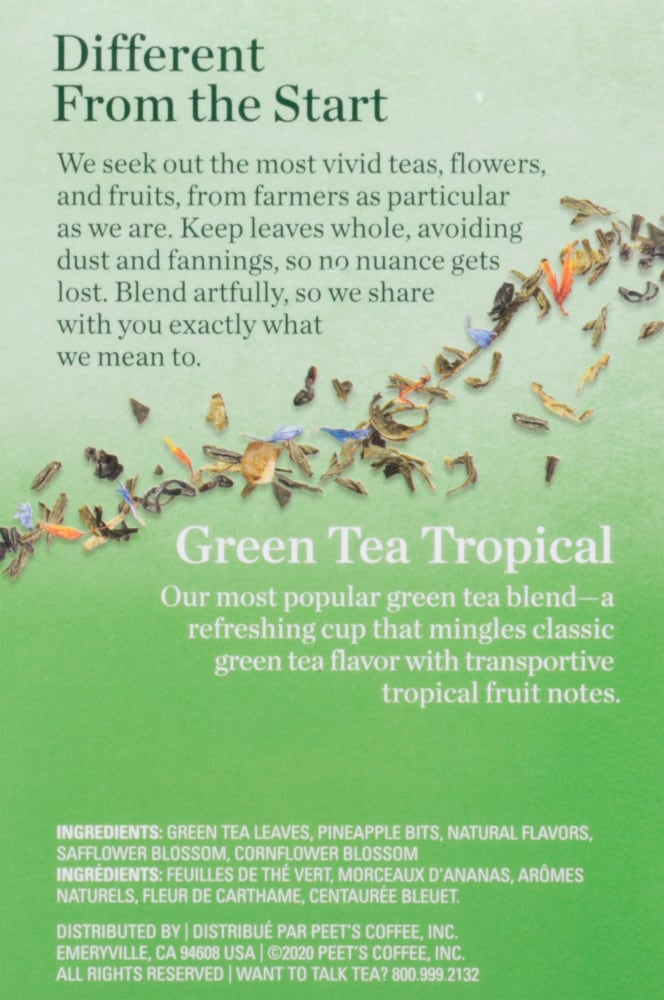 Mighty Leaf Green Tea Tropical Stitched Pouches
---
An inspired blend of smooth green tea leaves and sweet tropical fruits.
The Whole Leaf. The Whole Flavor.
Each portion of whole leaf tea is precisely measured and carefully wrapped in a hand-stitched pouch. These large, silken pouches showcase the distinctive beauty of the blends and give the leaves room to unfurl as they steep, allowing the nuanced flavors to fully infuse for the ideal tea experience.
---