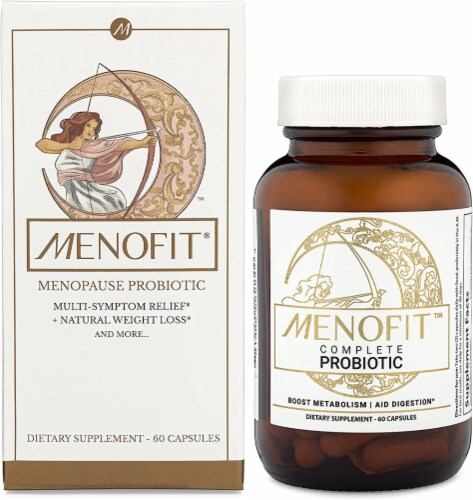 Hover to Zoom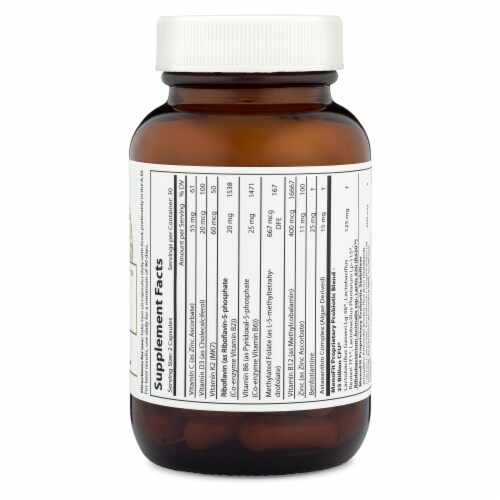 Hover to Zoom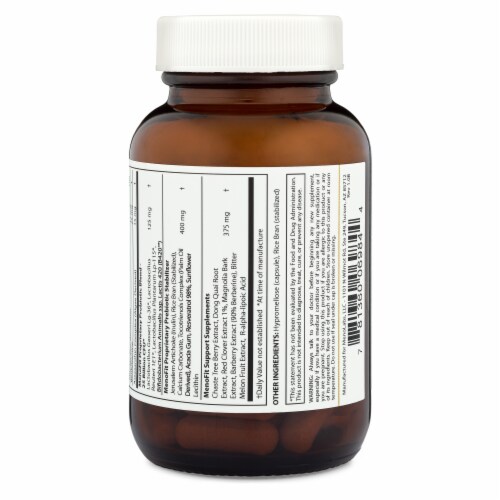 Hover to Zoom
Menolabs Menofit™ Complete Probiotic Capsules
Product Details
MenoFit is a clinically tested, all-natural, complete menopause symptom relief supplement.
This advanced, 28-ingredient formulation includes probiotics, herbs, vitamins, and minerals.MenoFit is doctor-formulated to provide natural hot flashes menopause relief. Our supplements contain herbal extracts formulated to help reduce the frequency and severity of hot flashes, mood swings, and night sweats. MenoFit provides menopause support as well as natural weight loss management for women. By closely following our recommended diet and taking our probiotic supplements, women are able to populate healthy gut bacteria needed for weight loss. Within months, women can experience results with their weight management. One of the many natural ingredients in our menopause supplements for women is Magnolia Bark Extract. Studies have shown that Magnolia Bark Extract may support anxiety, insomnia, irritability, and other areas of neurology affected by hormonal fluctuations in menopause. Our supplements can help aid hormonal imbalance from Menopause. These strains of probiotics have shown a positive impact in balancing the body's hormones so that weight loss is easier to achieve during and after menopause by supporting the recycling of estrogen.Support your symptoms with a special blend of 28 natural ingredients.
MenoLabs menopause supplements are made of a proprietary probiotic blend plus herbs and key vitamins that aid in weight loss that is activated by a healthy diet rich in fiber and optimum water consumption.
---