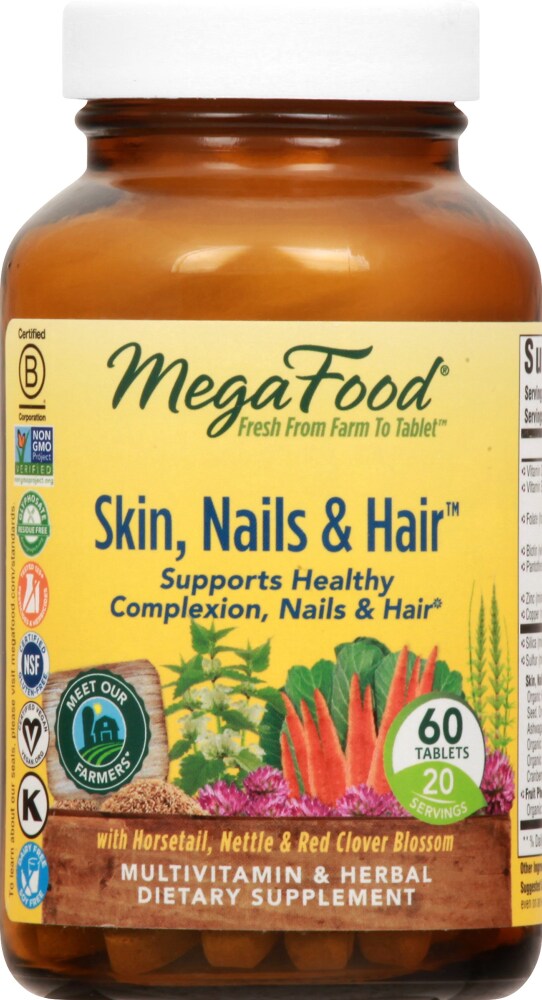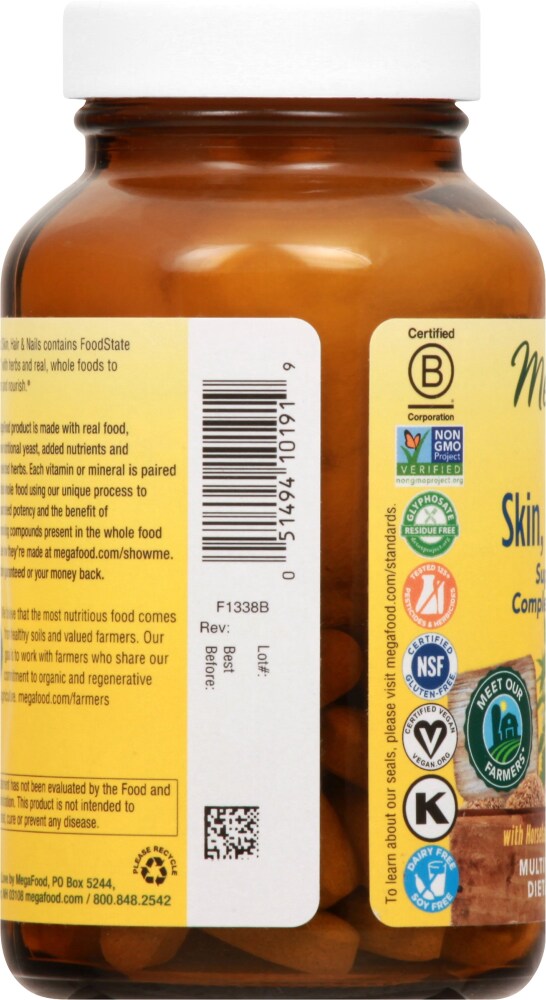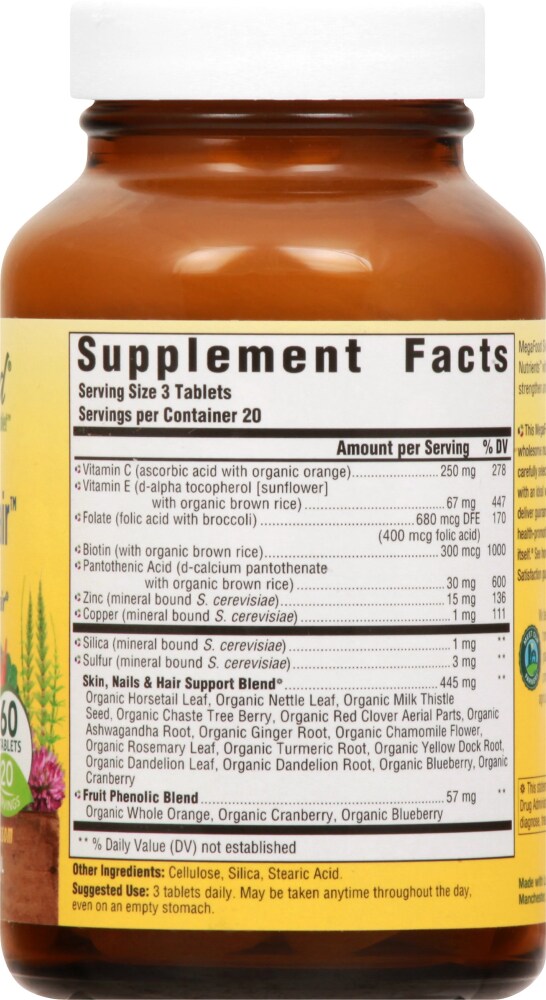 MegaFood Skin Nails and Hair Tablets 60 Count
---
Lundberg Family Farms produces high-quality organic products, a Lundberg family passion that has spanned over 75 years and more than three generations. They grow their rice sustain ably with farming practices that conserve water resources, build soil integrity, and support a healthier ecosystem. They pride themselves on making great-tasting organic products that are good for you and the environment.
This MegaFood product is made with real food sourced from our trusted family farm partners, wholesome nutritional yeast, added nutrients and carefully selected herbs. Each vitamin or mineral is paired with an ideal whole food using our unique process to deliver guaranteed potency and the benefit of health-promoting compounds present in the whole food itself.
*These statements have not been evaluated by the Food and Drug Administration. This product is not intended to diagnose, treat, cure, or prevent any disease.
---