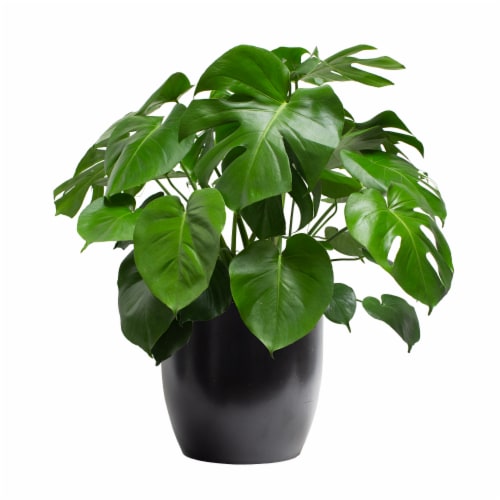 Hover to Zoom
LiveTrends Philo Monstera Black Ceramic Pot (Approximate delivery is 2-5 days)
Product Details
The Philo Monstera, commonly known as the Swiss Cheese plant, is tropical statement plant well known for its unique foliage. Large, green leaves with splits and holes will add instant appeal and tropical character to any home and is a great choice to practice your green thumb with.
A Philo Monstera in a classic 10.5"" black ceramic pot. Pot measures: 10.5" (L) x 10.5" (W) x 10.25" (L).
Moderate Care: Display your Philo Monstera in an area where it will receive a combination of bright, indirect light and partial shade. Water once the top two inches of soil feels dry to the touch.
Philo Monsteras can be harmful if ingested by pets. We recommend keeping it out of their reach.
---