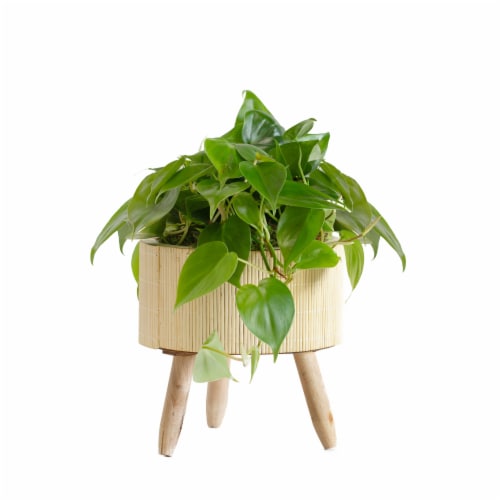 Hover to Zoom
LiveTrends Bamboo Basket Large - Philodendron (Approximate delivery is 2-5 days)
Product Details
The Philodendron is a beautiful, vining plant with heart shaped leaves which grow quickly and are easy to maintain. It's a popular decorative plant in office environments for its low light tolerance and a great choice for anyone without a green thumb.
A Philodendron in a beautiful 8"" pot hand-wrapped with bamboo and accented with sturdy wooden legs. Pot measures: 7" (L) x 7" (W) x 7.5""(H).
Simple Care: Display your Philodendron in an area with low to bright, filtered sunlight. Water only when the top two inches of soil feels dry to the touch making sure the soil drains well to prevent root rot.
Philodendrons are toxic and could cause slight skin irritation and harm if ingested. We recommend handling with care and to keep out of reach from your pets.
---