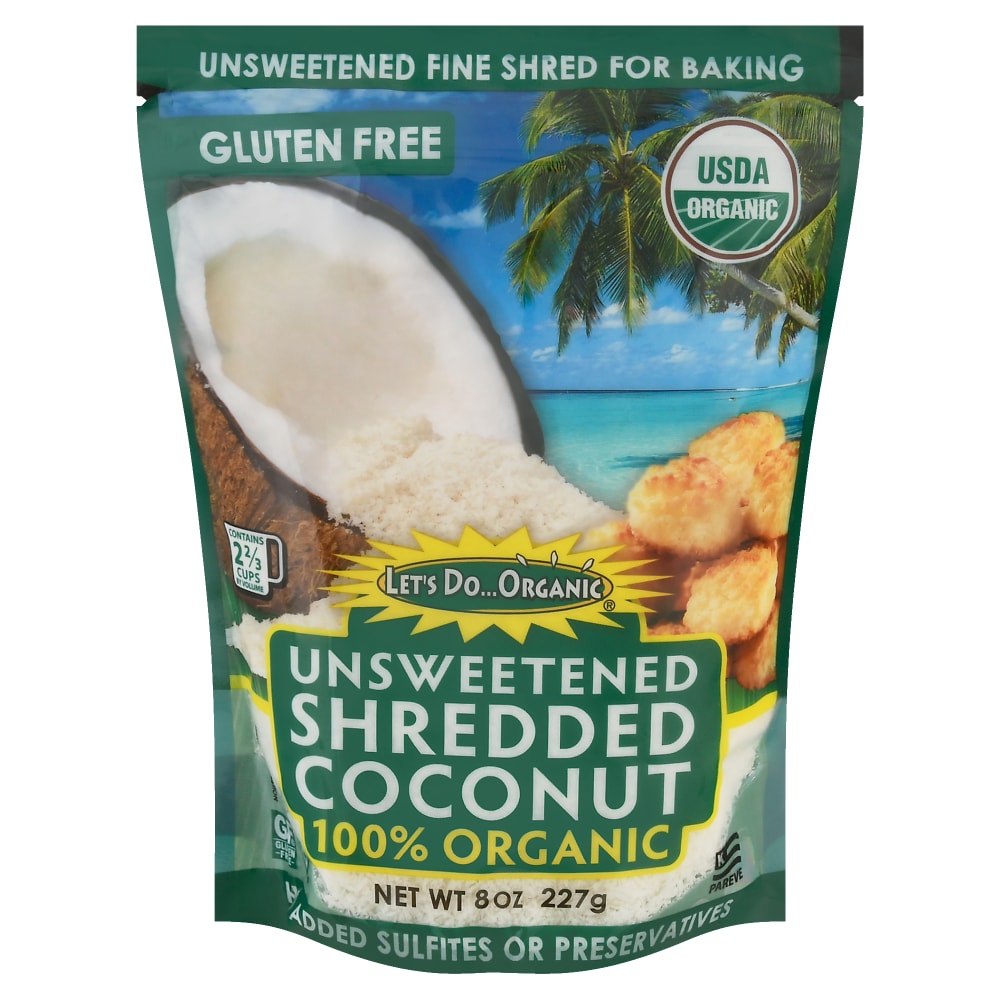 Let's Do Organic Unsweetened Coconut Flakes
To create Let's Do Organic® Shredded Coconut, the rich, white meat of fresh organic coconuts is cut to a fine shred. Slow and careful drying is the final step. No sweeteners, preservatives, or whiteners are added.
Suitable for vegan, gluten free, Paleo, and many other special diets, Let's Do Organic Unsweetened Shredded Coconut may be enjoyed by almost anyone. It is a delicious and versatile ingredient, sure to become a favorite of healthy home bakers everywhere.
Unsweetened Fine Shred For Baking
USDA Organic
Gluten Free
Contains 2 2/3 Cups by Volume
No Added Sulfites or Preservatives
Vegan
---