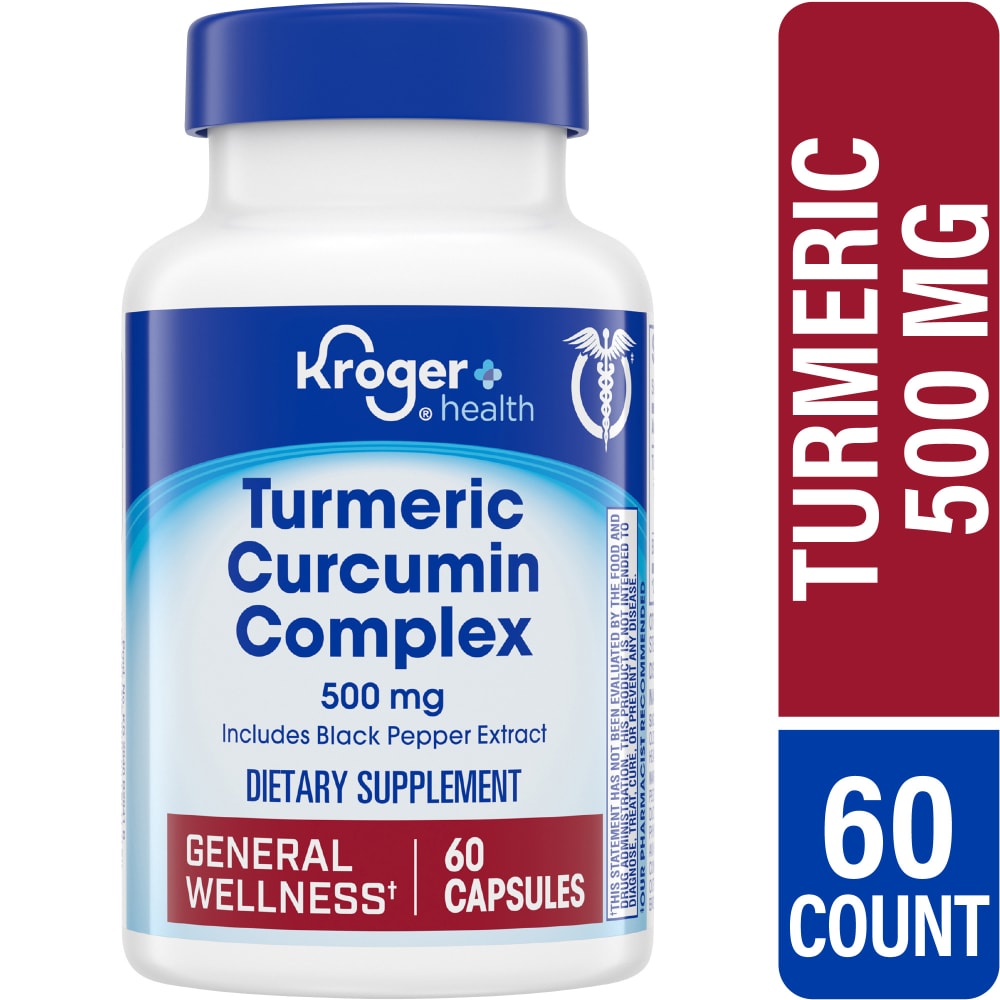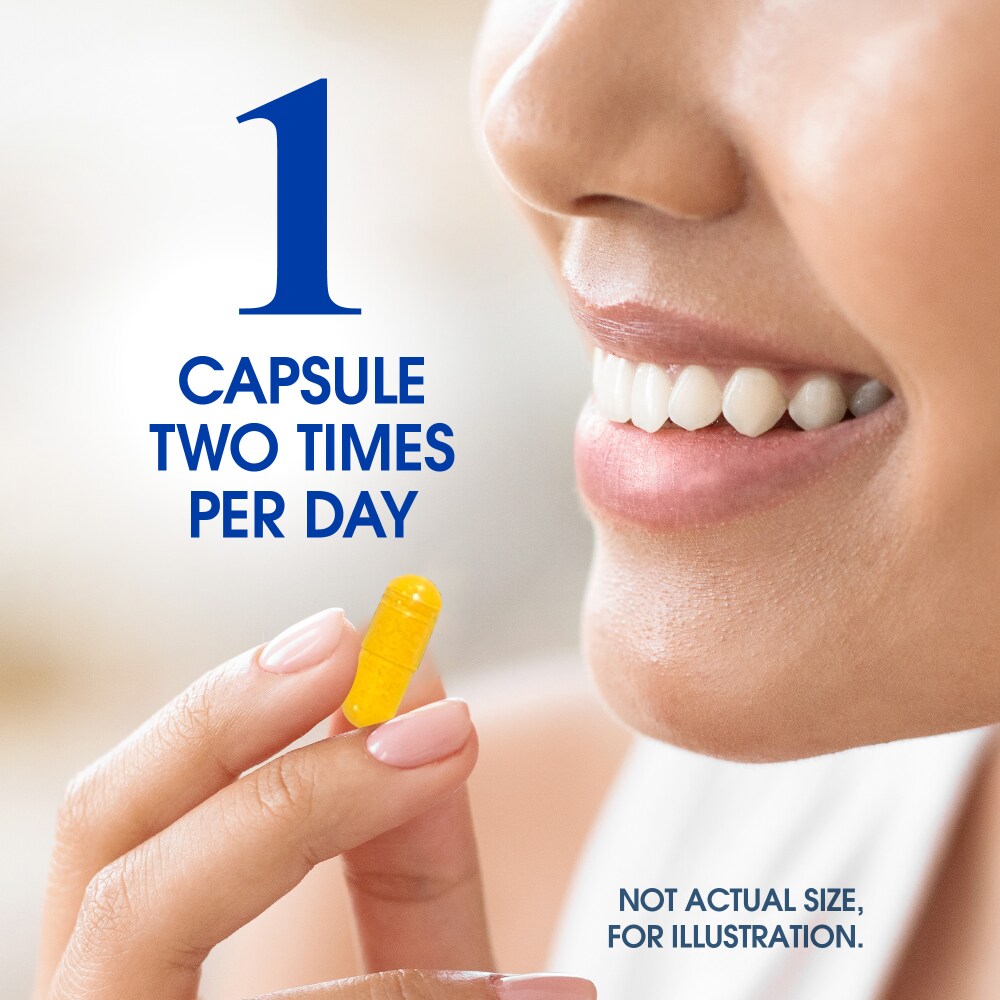 Kroger® Turmeric Curcumin Complex Capsules 500mg 60 Count
---
Turmeric is a spice that has been used throughout history for various purposes and is a staple in Ayurvedic practices. Our Turmeric Curcumin Complex is specially formulated with Black Pepper extract for additional support.
Turmeric Curcumin Complex plus Black Pepper Extract
Traditional Herb
Compare to National Brand Products
Quality Guarantee
*These statements have not been evaluated by the Food and Drug Administration. This product is not intended to diagnose, treat, cure, or prevent any disease.
---