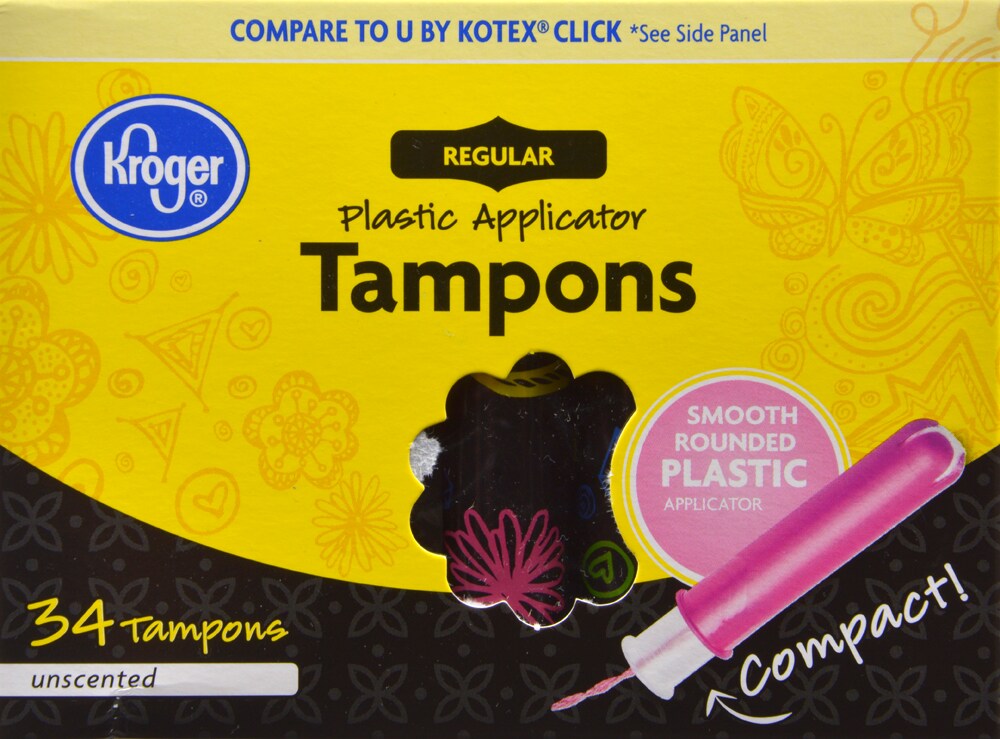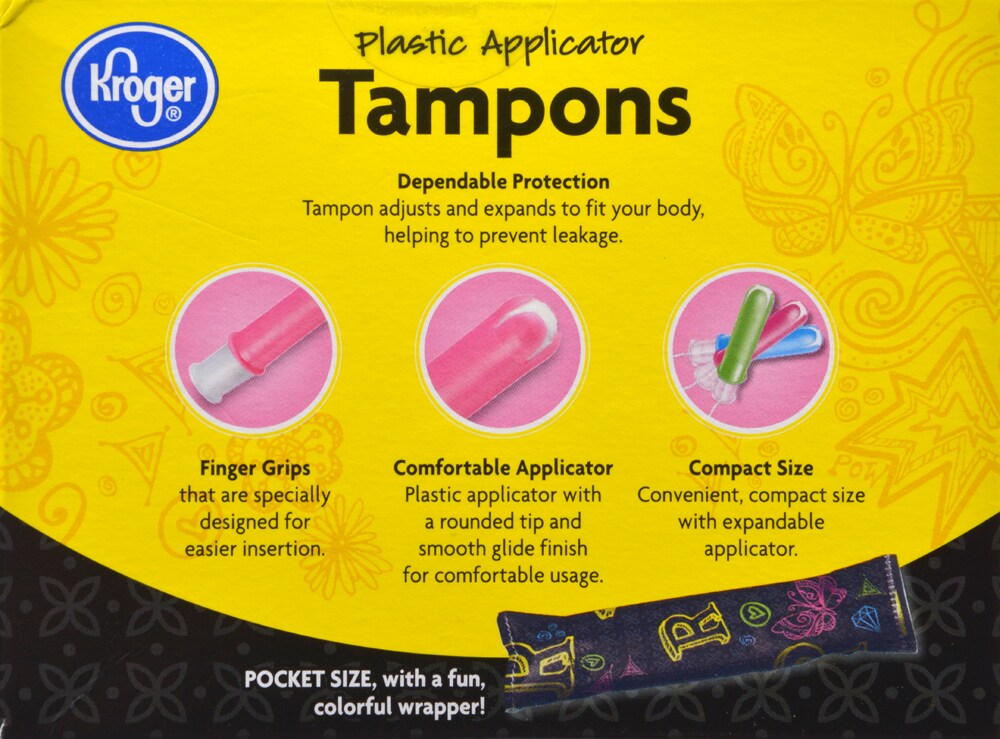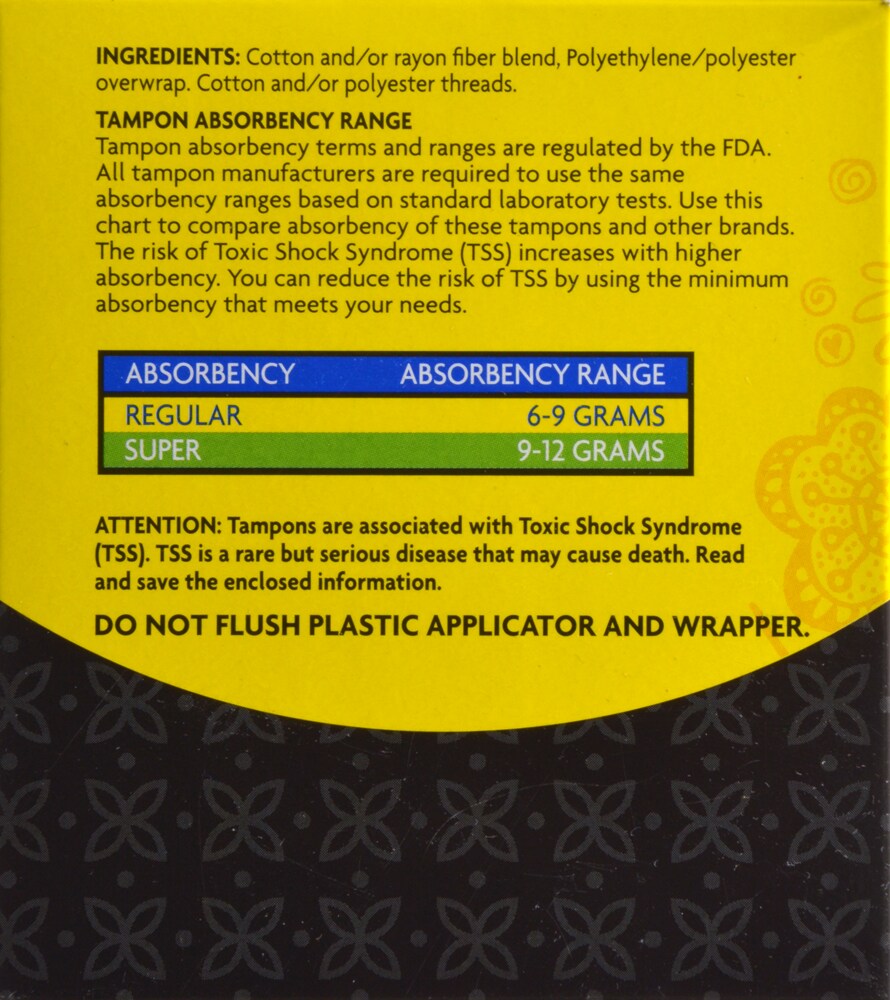 Kroger® Regular Unscented Compact Tampons
Dependable Protection Tampon adjusts and expands to fit your body, helping to prevent leakage.
Finger Grips That are specially designed for easier insertion.
Comfortable Applicator Plastic applicator with a rounded tip and smooth glide finish for comfortable usage.
Compact Size Convenient, compact size with expandable applicator.
POCKET SIZE, with a fun, colorful wrapper!
Smooth Rounded PLASTIC Applicator
---