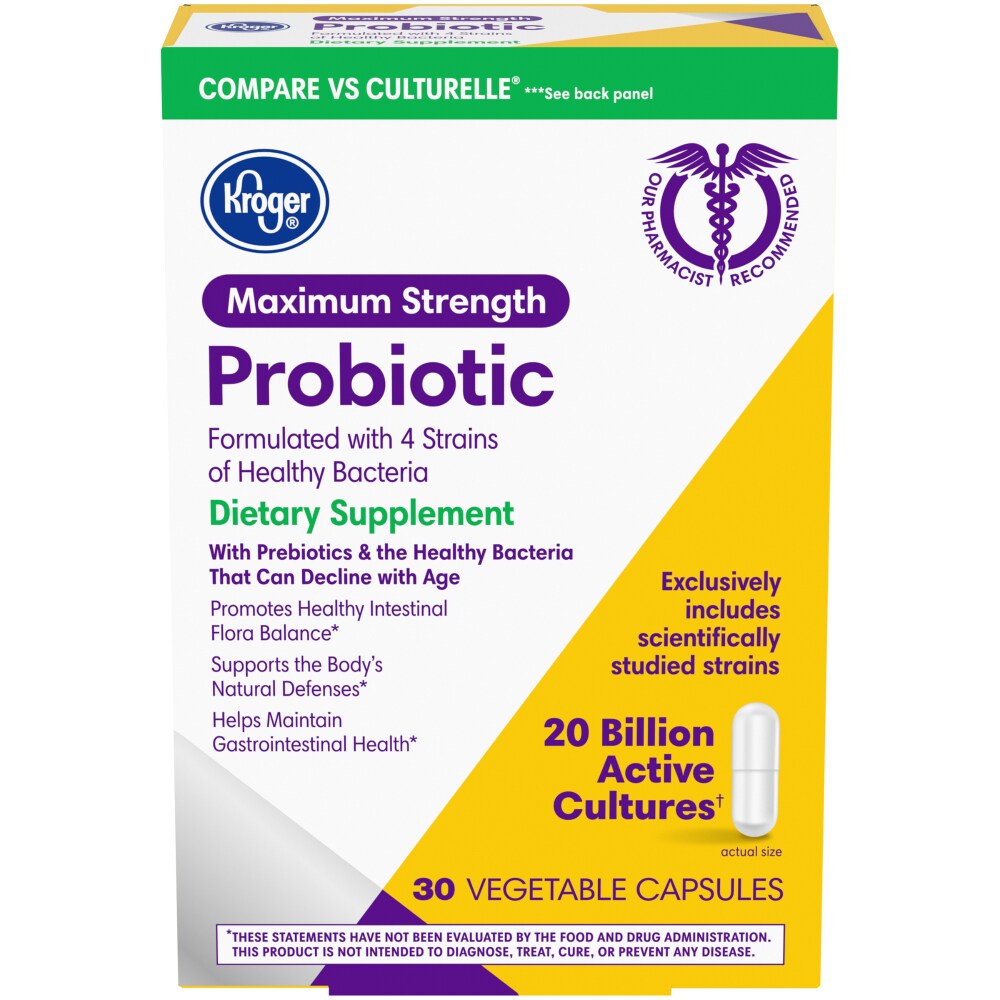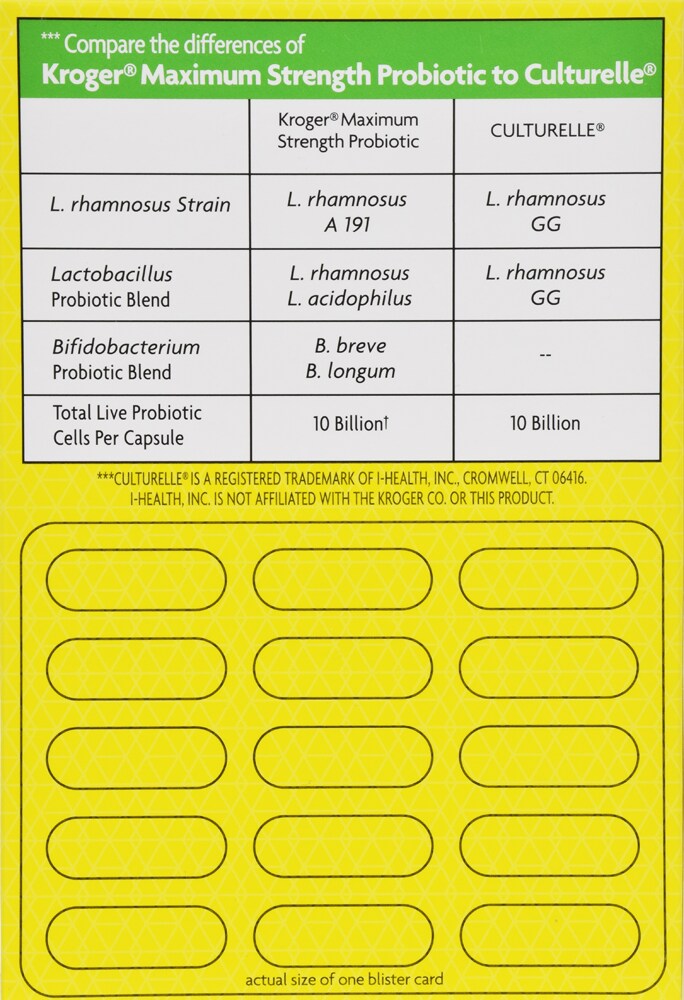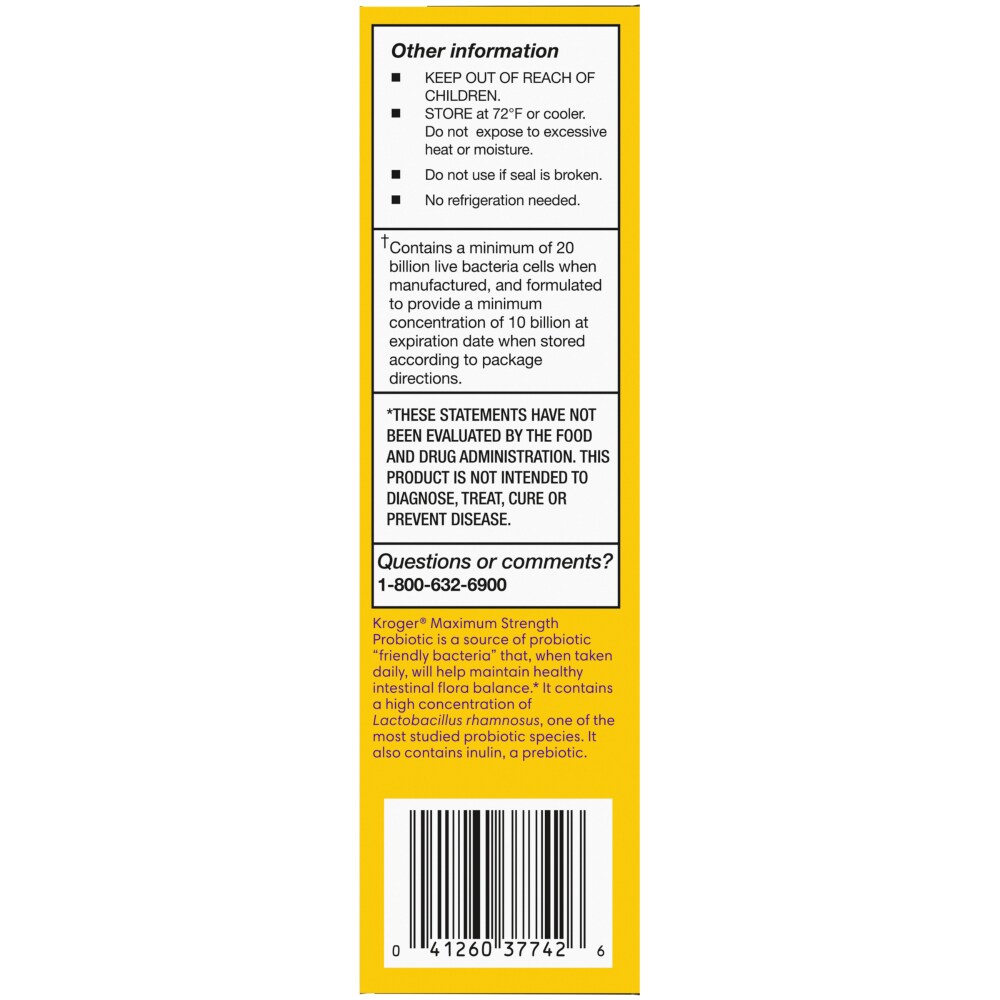 Kroger® Maximum Strength Probiotic Capsule
Purchase Options
Located in Aisle 1 in Your Store
---
Contains a minimum of 20 billion live bacteria cells when manufactured and provides a minimum concentration of 10 billion at expiration date when stored according to package directions.
This product is not intended to diagnose, treat, cure, or prevent disease.
Kroger® Maximum Strength Probiotic is a source of probiotic "friendly bacteria" that, when taken daily, will help maintain healthy intestinal flora balance. It contains a high concentration of Lactobacillus rhamnoses, one of the most studied probiotic species. It also contains insulin, a prebiotic supporting friendly bacteria growth.
Maximum Strength
Formulated with 4 Strains of Healthy Bacteria
20 Billion Active Cells
Dietary Supplement
With Prebiotic Fibers & the Healthy Bacteria That Can Decline with Age
Promotes Healthy Intestinal Flora Balance
Supports Immune System Function
Helps Maintain Digestive Health

---