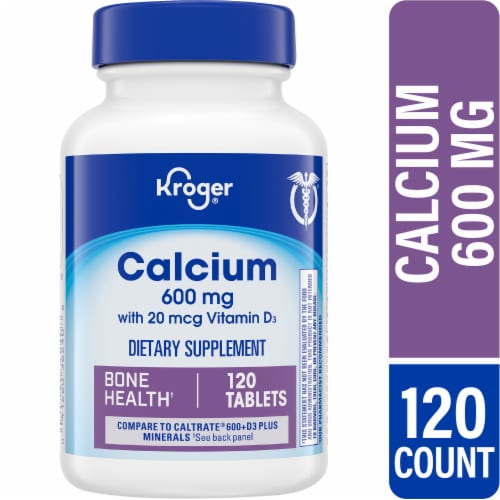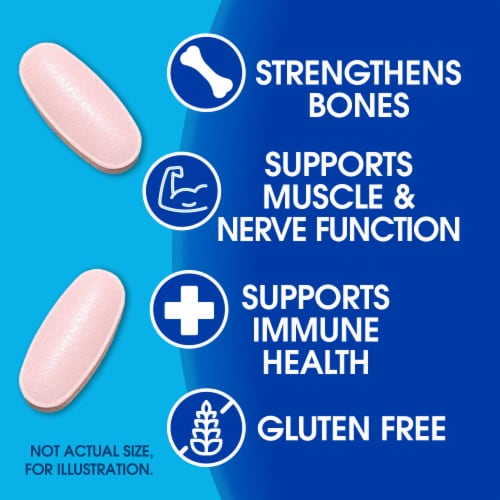 Kroger® Calcium Bone Supplement Tablets 600mg
---
This product provides Calcium and Vitamin D needed for bone strength, plus other essential minerals to help support elastin and collagen production for resilient, flexible bones.
With 800 IU Vitamin D3 & Minerals
Bone Supplement
Dietary Supplement
Easy to Swallow
*These statements have not been evaluated by the Food and Drug Administration. This product is not intended to diagnose, treat, cure, or prevent any disease.
---