Kind Healthy Grains Peanut Butter Whole Grain Clusters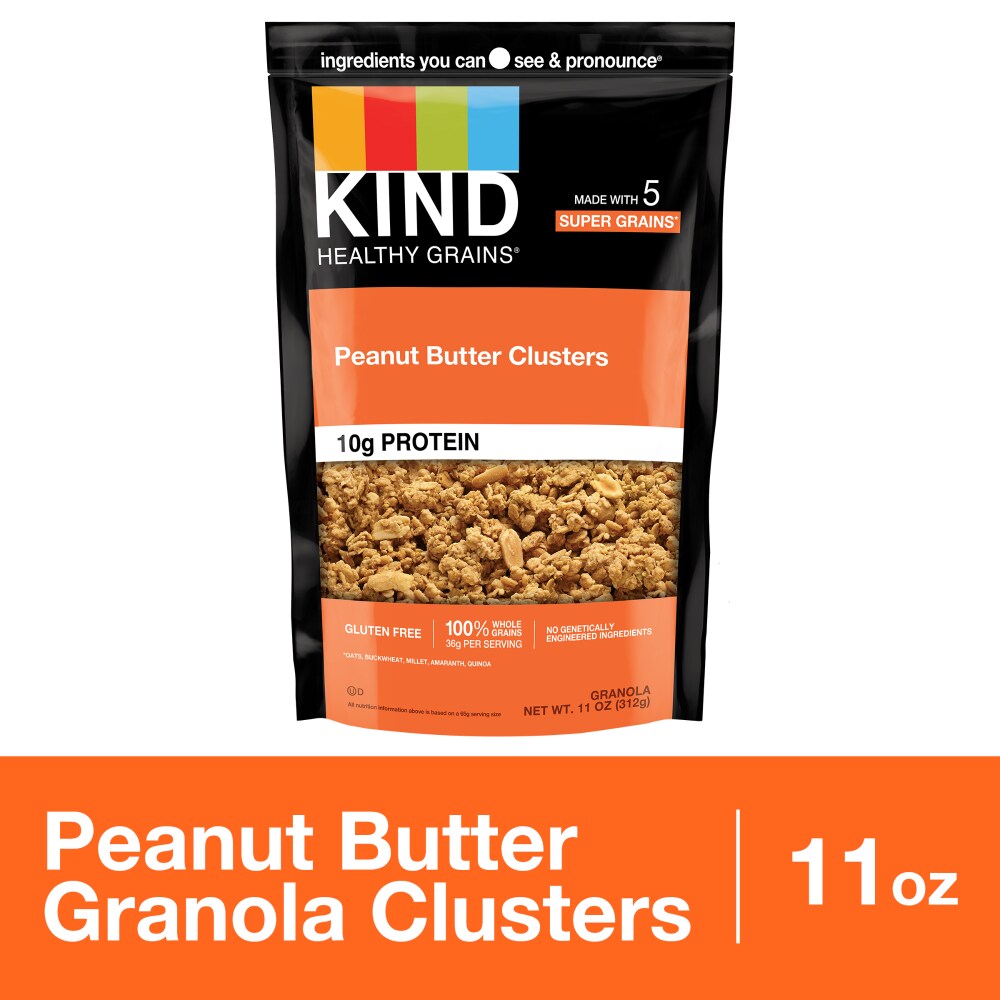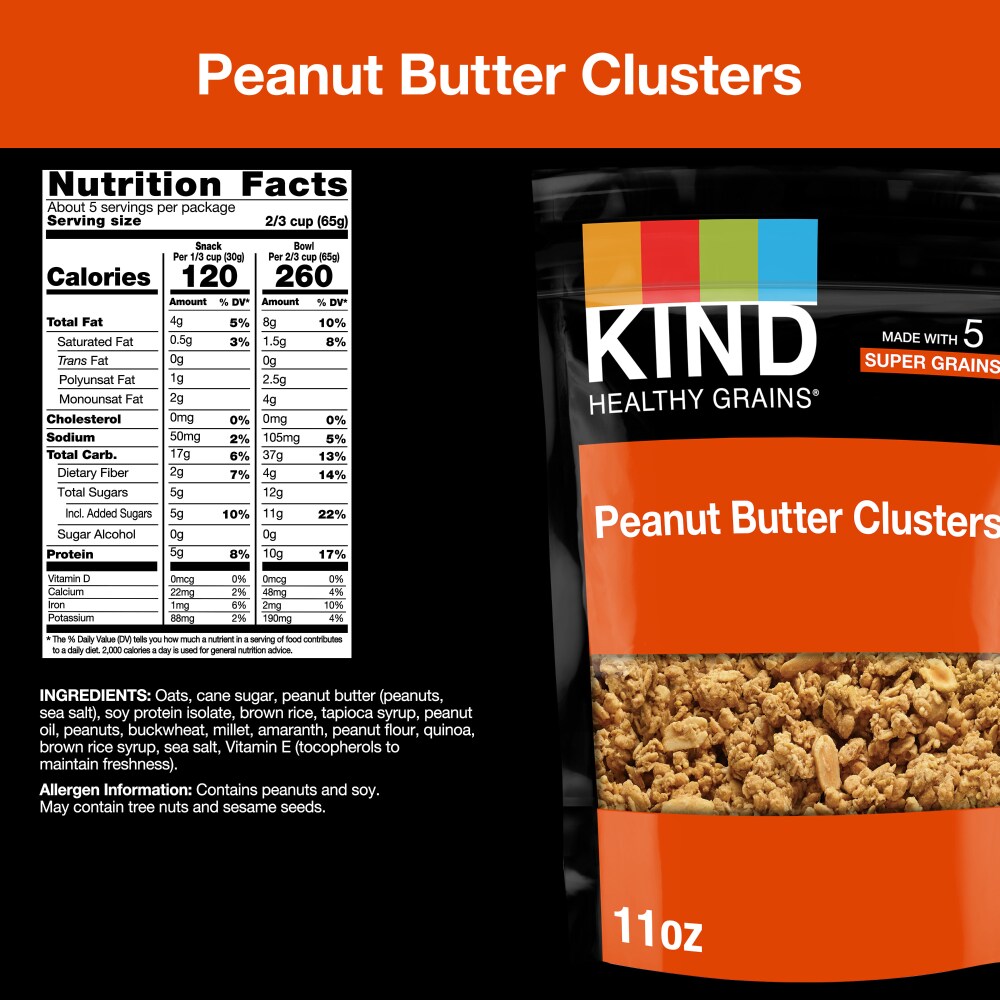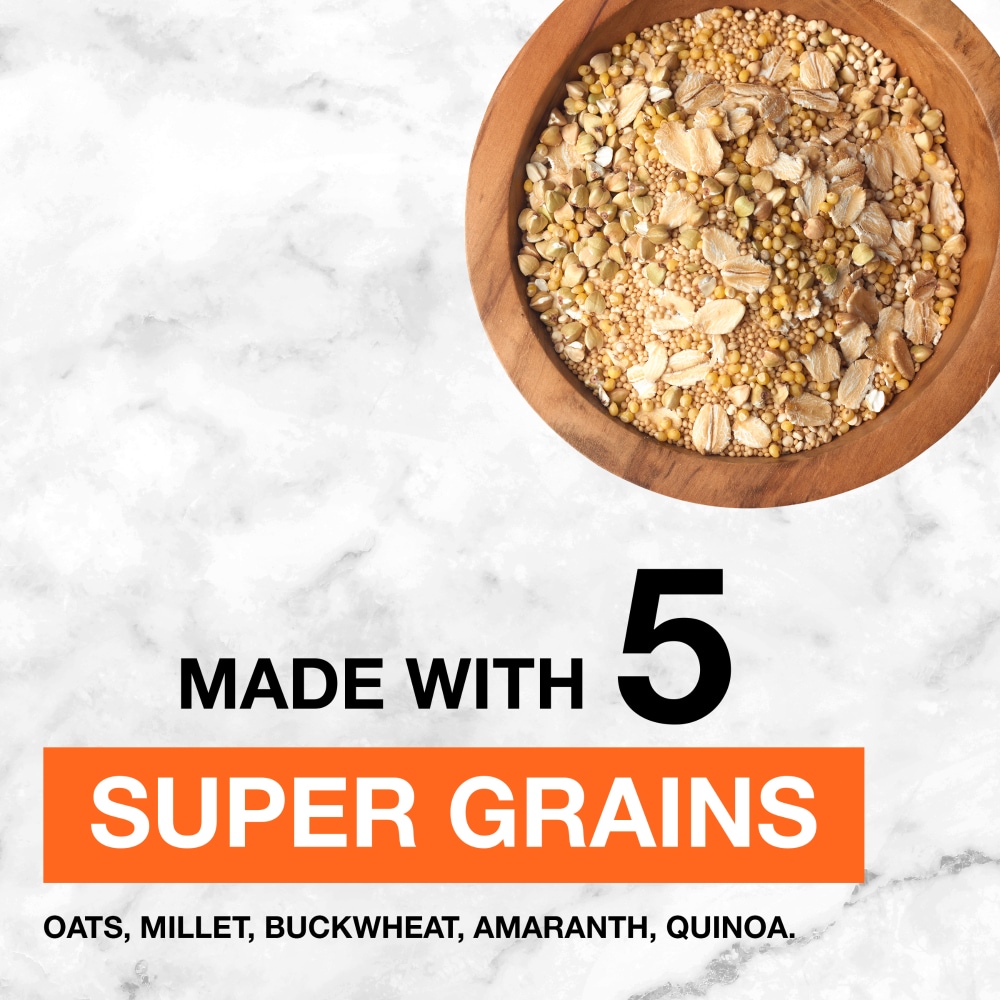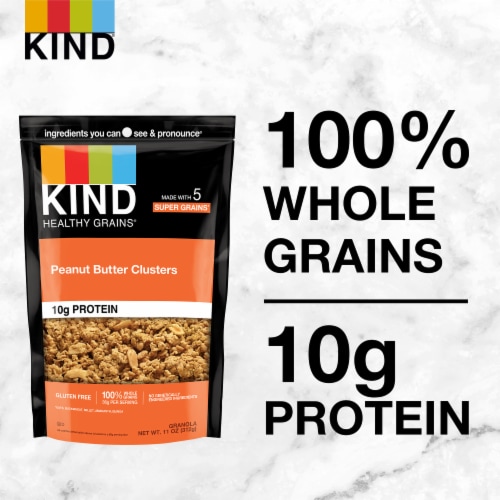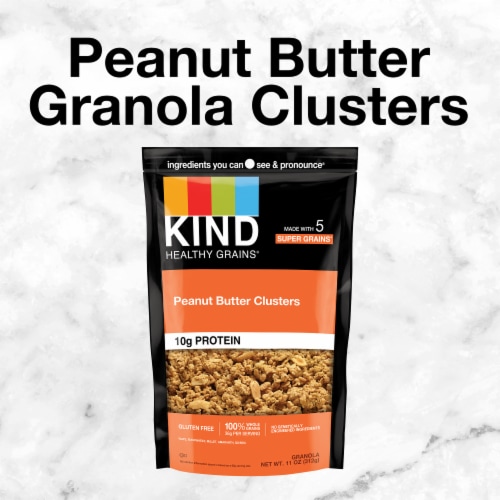 Kind Healthy Grains Peanut Butter Whole Grain Clusters
KIND Healthy Grains Clusters are delicious blends of nature's best ingredients including five super grains that are rich in nutrients, making them the perfect snack for your healthy lifestyle. Peanut Butter Whole Grain Clusters are an excellent source of protein and contain 22 g of whole grains (per 50 g serving).
Protein increases satiety and helps build strong muscles
Whole Grains Oats, Millet, Quinoa, Amaranth, & Buckwheat provide essential nutrients such as B vitamins and minerals, which help achieve a balanced diet.
Low Sodium diets may reduce the risk of high blood pressure.
100% Whole Grains 22 g Per Serving
Protein 10 g Per Serving
Gluten Free
All Natural Non-GMO
5 Super Grains - Oats, Millet, Quinoa, Amaranth, Buckwheat
0 g Trans Fat
Kosher
---