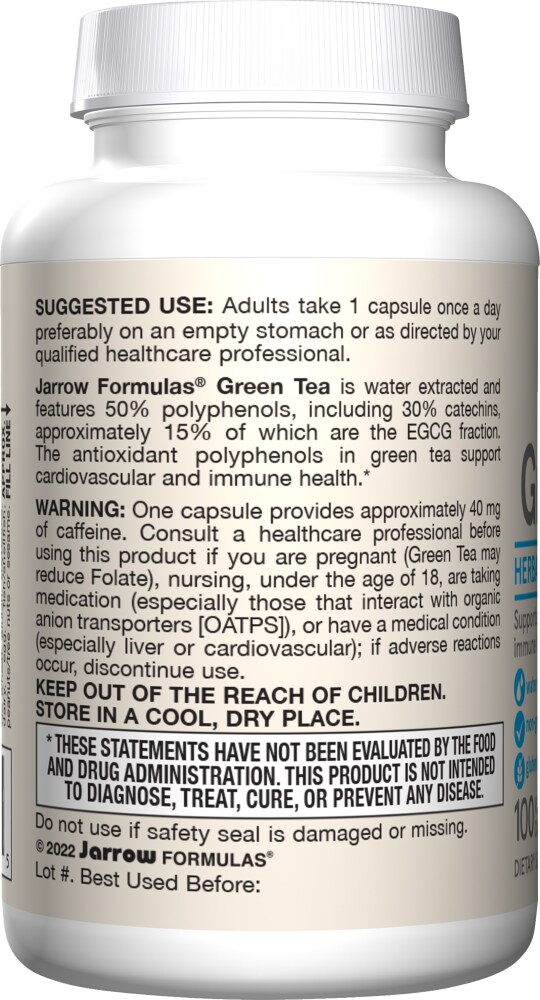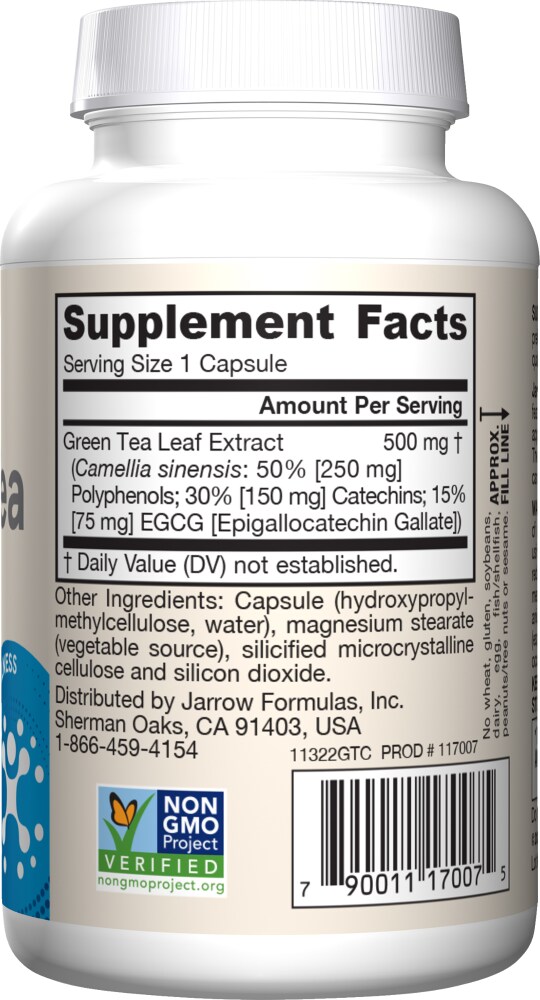 Jarrow Green Tea Dietary Supplement Capsules 500 mg
---
Jarrow FORMULAS® Green Tea 500 is water extracted and consists of 50% polyphenols, including 30% catechins, approximately 15% of which is the important EGCG fraction. The polyphenols in green tea are potent antioxidants and support cardiovascular and immune health.
Antioxidant Protection
Supports Cardiovascular and Immune Health
5:1 Water Extract 50% Polyphenols (30% Catechins)
*These statements have not been evaluated by the Food and Drug Administration. This product is not intended to diagnose, treat, cure, or prevent any disease.
---