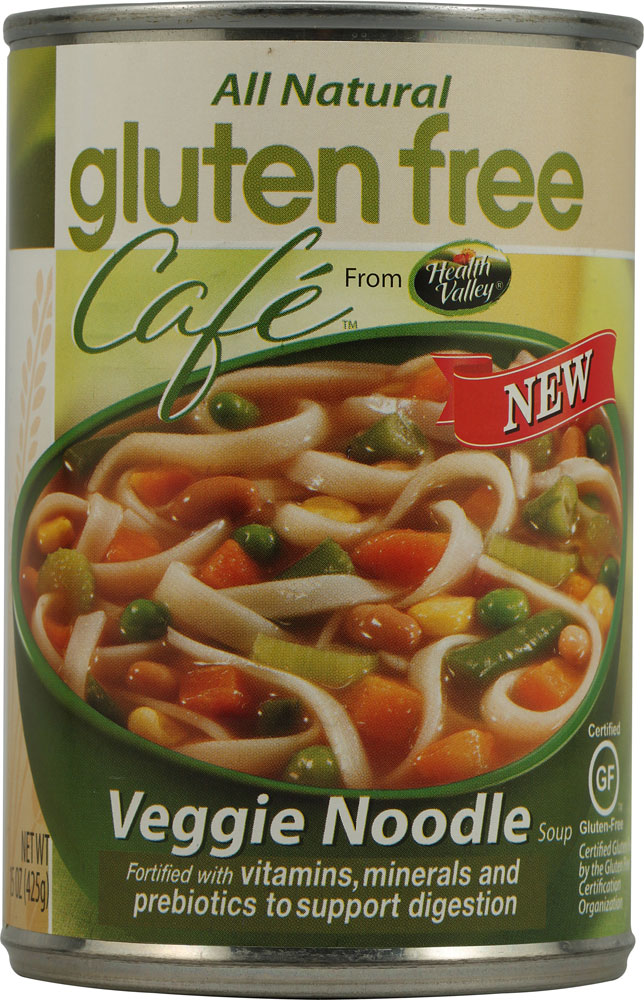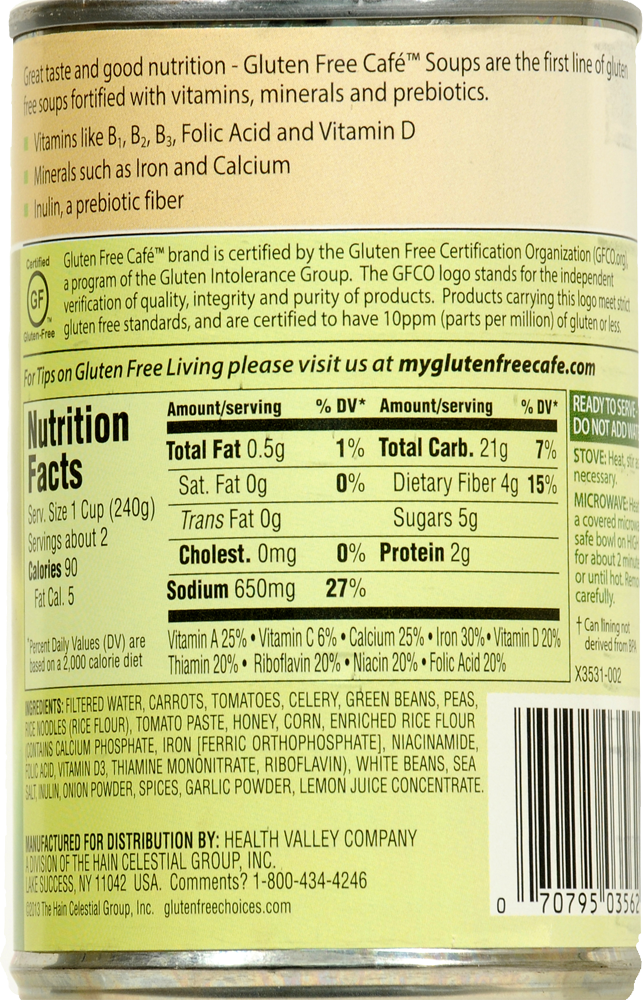 Health Valley Gluten Free Cafe Veggie Noodle Soup
---
Great taste and good nutrition. Gluten Free Cafe Soups are the first and only line of gluten-free soups fortified with vitamins, minerals, and pre-biotics.
Vitamins like B1, B2, B3, Folic Acid, and Vitamin D
Minerals such as Iron and Calcium
Inulin, a Pre-Biotic Fiber
All Natural
Gluten Free
Fortified with Vitamins, Minerals and Pre-Biotics to Support Digestion
From Health Valley®
A satisfying soup made from all-natural vegetables and gluten free rice noodles.
---