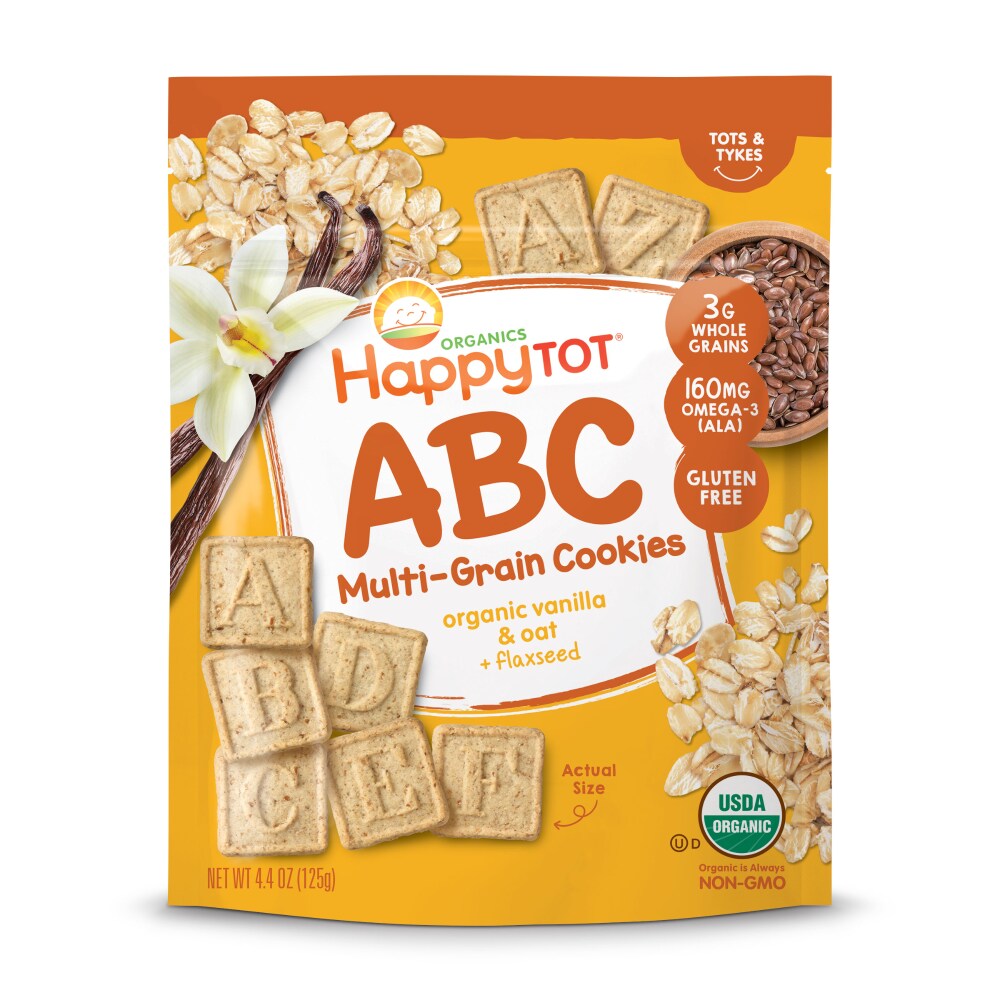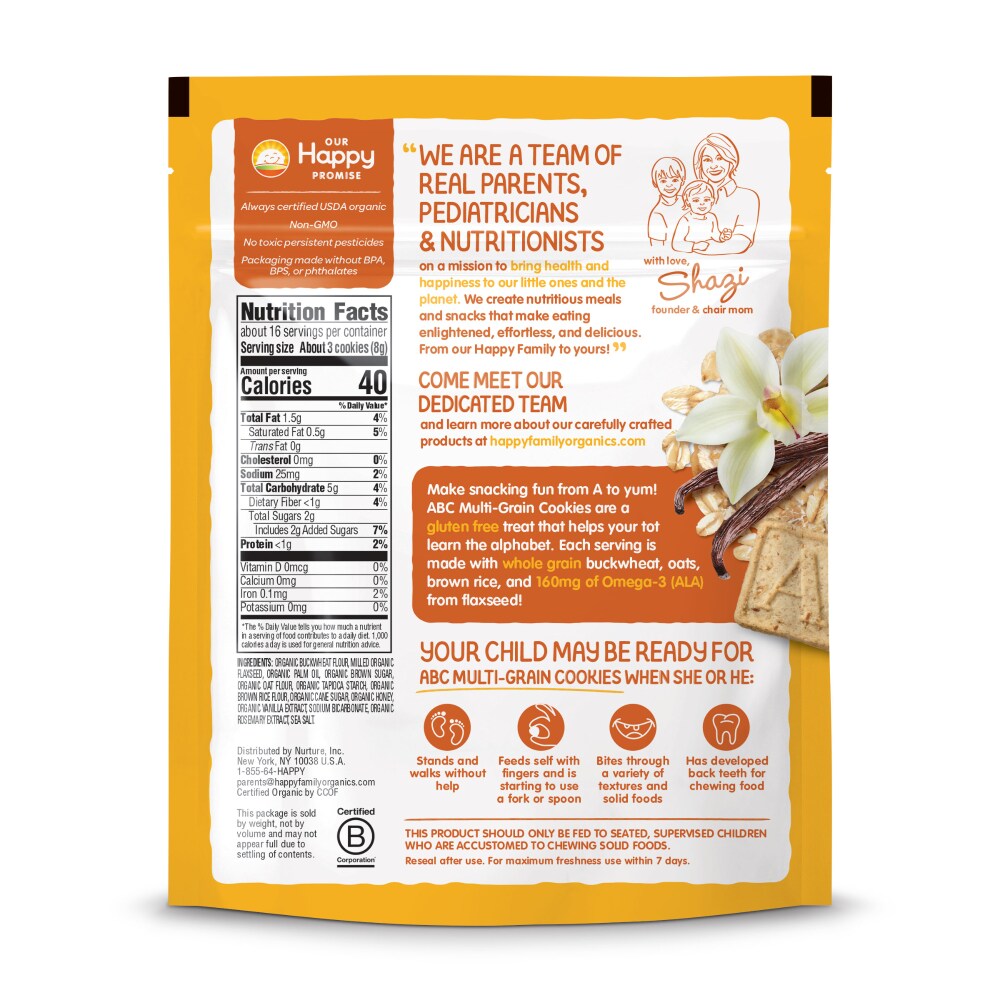 Happy Tot Organics Super Smart Multi-Grain Organic Vanilla Oat Alphabet Snacks + Flaxseed
---
Help your tot grow leaps and bounds, from the inside out! Super Smart multi-grain alphabet snacks contain 160mg of Omega-3 (ALA), an important nutrient during this exciting time of ABCs and 123s! We Are: Real moms, pediatricians & nutritionists on a mission to bring happiness & health to our little ones. We create nutritious meals & snacks that make eating enlightened, effortless & delicious. Your child may be ready for super smart multi-grain alphabet snacks when she or he can:
Stand and walk without help
Feed self with fingers and is starting to use a fork or spoon Bite through a variety of textures and solid foods
Meet the Moms of Happy Family! Meet Shazi Loving mom, creative and visionary thinker, Founder and CEO. Meet Marc Energetic mom, passionate health advocate, Packaging Manager.

---