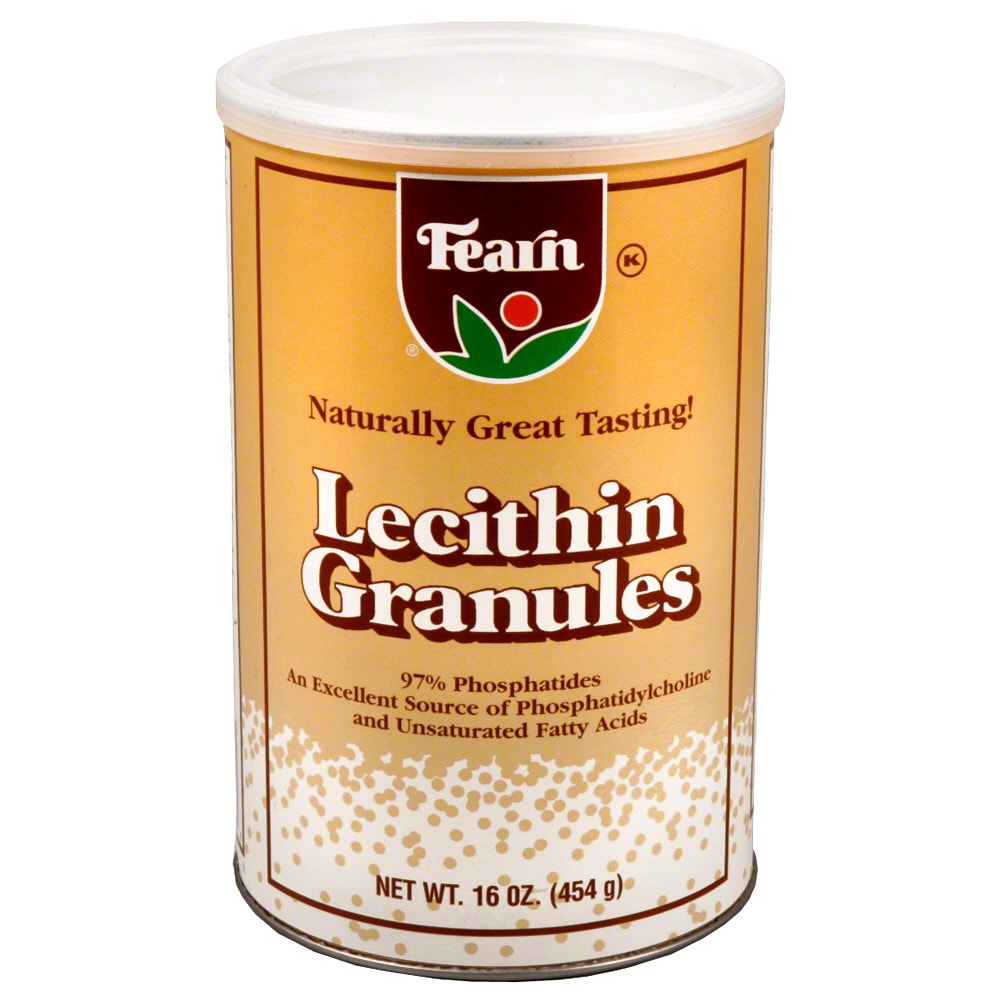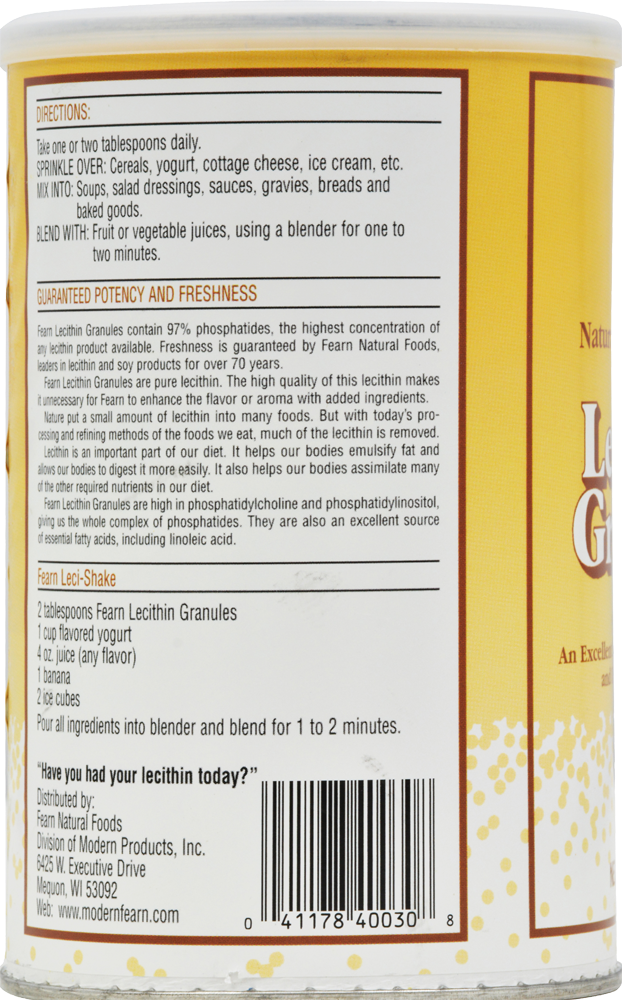 ---
Fearn Lecithin Granules contain 97% Phosphatides, the highest concentration of any lecithin product available. Freshness is guaranteed by Fearn Natural Foods, leaders in lecithin and soy products for over 70 years. Fearn Lecithin Granules are pure lecithin. The high quality of this lecithin makes it unnecessary for Fearn to enhance the flavor or odor with added ingredients. Lecithin helps our bodies emulsify fat and allows our bodies to digest it more easily. It also helps our bodies assimilate many of the other required nutrients in our diet. Fearn Lecithin Granules are high in Phosphatidylcholine and Phosphatidylinositol, giving us the whole complex of Phosphatides. They are also an excellent source of essential fatty acids, including linoleic acid.
Naturally Great Tasting
97% Phosphatides
An Excellent Source of Phosphatidylcholine and Unsaturated Fatty Acids
*These statements have not been evaluated by the Food and Drug Administration. This product is not intended to diagnose, treat, cure, or prevent any disease.
---