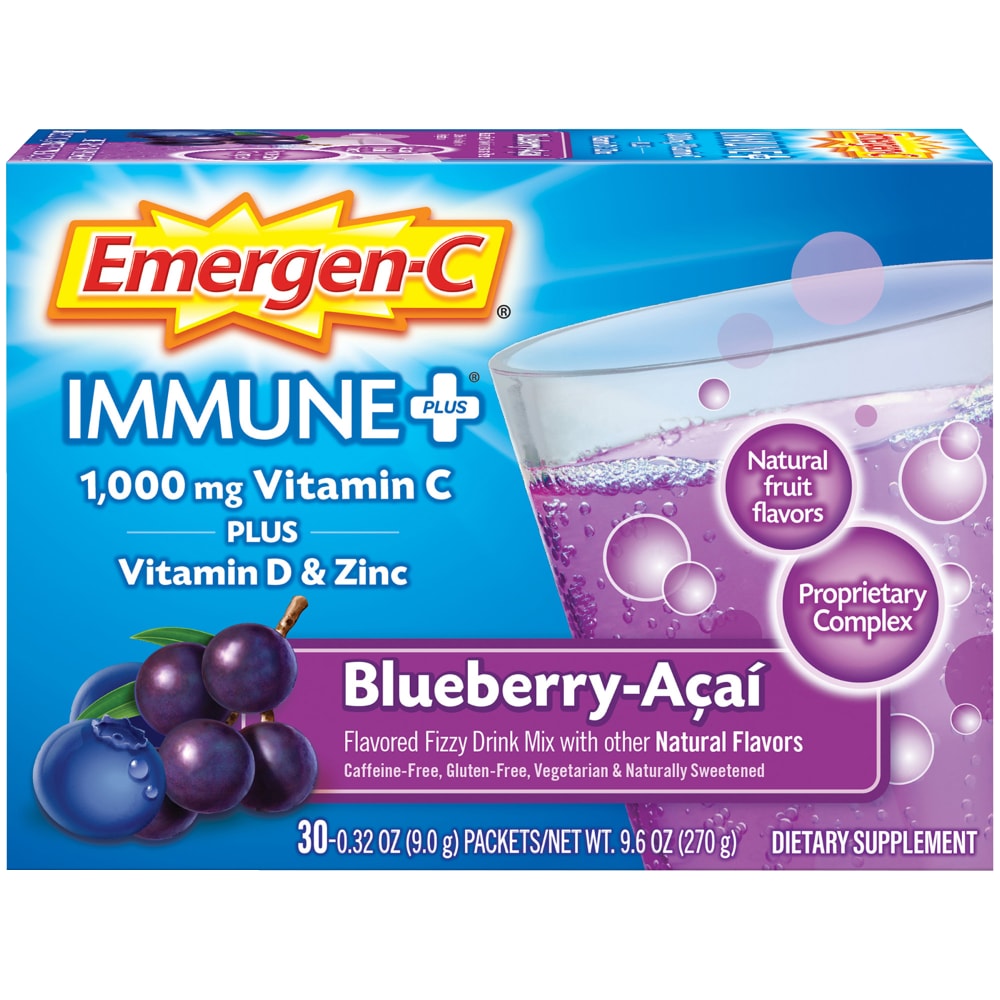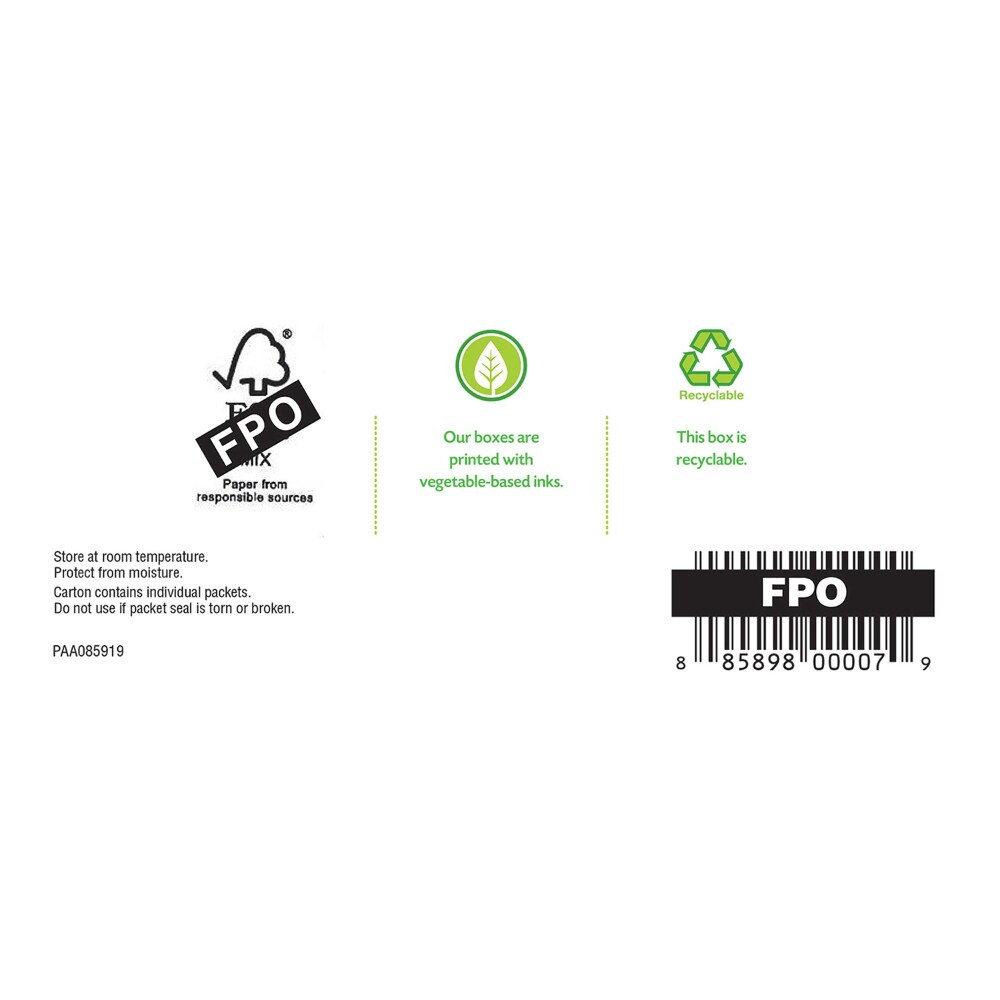 Emergen-C Immune+ Blueberry-Acai Flavored Dietary Supplement Fizzy Drink Mix Packets
30 ct / 0.3 oz
UPC: 0088589800007
We've supercharged Emergen-C Immune+. Pow! Bam! The power-packed formula provides key nutrients your (super) body needs like vitamin C, vitamin D, zinc, and a proprietary complex with Wellmune WGP beta-glucans. Plus, the delicious citrus flavor is a sweet and tangy blast for you taste buds! Kapow!
Vitamin D -Recent research suggests vitamin D plays an important role in regulating immune system function
Antioxidants - Vitamin C, zinc, and manganese are essential nutrients for maintaining a healthy antioxidant response.
Proprietary Complex - Unique blend includes naturally sourced Wellmune WGP beta-glucans and arabinogalactans
1000 mg Vitamin C
1000 IU Vitamin D
Proprietary Complex
7 B Vitamins, Antioxidants and Electrolytes
Flavored Fizzy Drink Mix with Other Natural Flavors
Caffeine Free
---