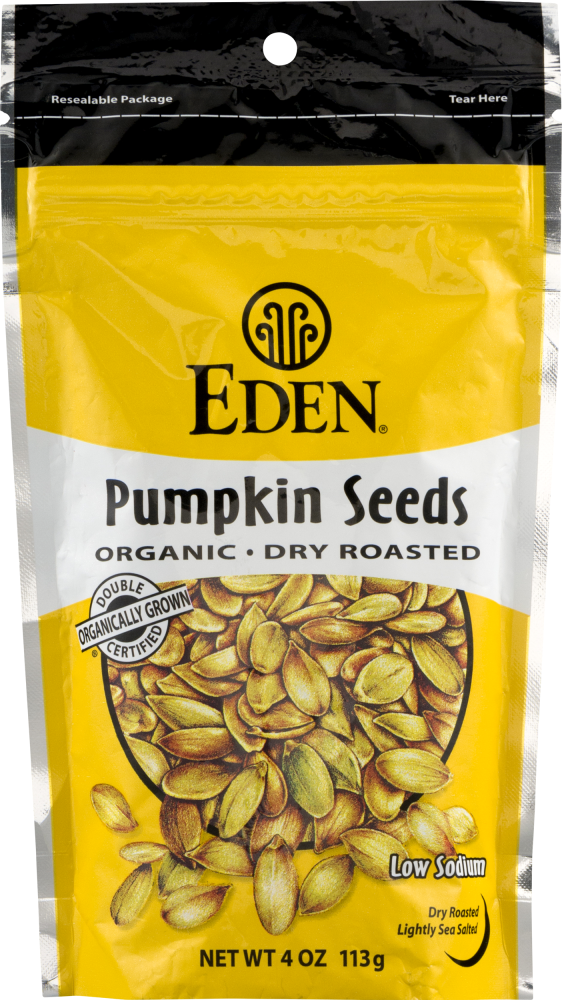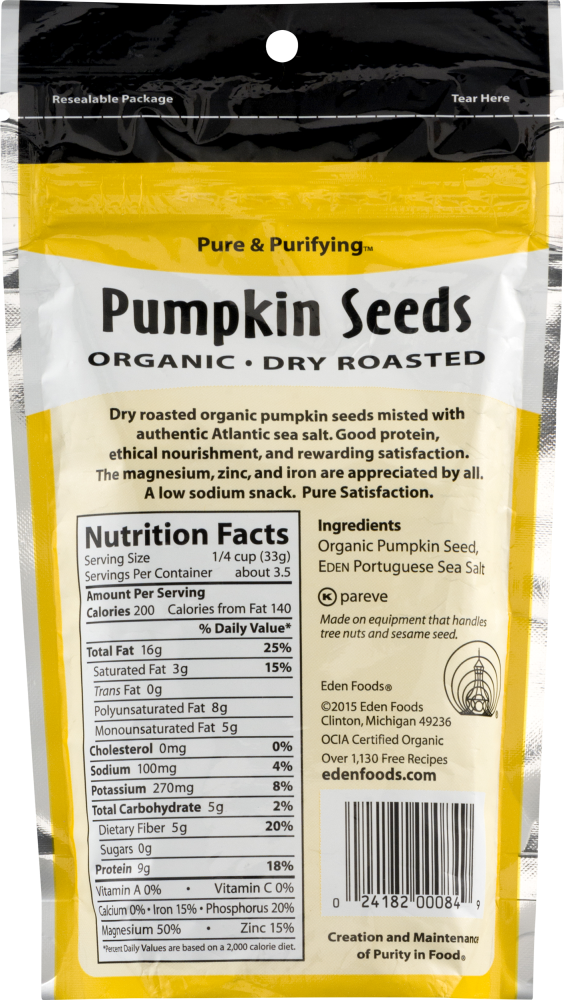 Eden Organic Pumpkin Seeds Dry Roasted
---
Pumpkin seeds could be your new favorite snack (if they aren't already). The trick is finding seeds loaded with flavor instead of salt. Eden Foods Organic Pumpkin Seeds do just that! They're dry roasted for a delicious, smoky flavor and then seasoned with a light (emphasis on light) dusting of sea salt.
When you're on the go and you're tummy is growling, Eden Foods Organic Pumpkin Seeds will fill you up with dietary fiber, protein, zinc, and healthy unsaturated fats, including omegas 3, 6, and 9. Try them alone at happy hour, on top of a salad at lunch or cooked into a stir-fry dinner. Anytime, anywhere, you'll always have a crunchy treat to enjoy - right out of the resealable bag.
Crunch on these nutrient-rich pumpkin seeds to satisfy hunger pains, tight schedules, and your health.
Perfectly roasted, unflavored pumpkin seeds
Organically grown and low in sodium
Free of wheat, gluten, and GMOs
Good source of fiber, protein, phosphorous, and magnesium
Lightly dusted with fine Atlantic sea salt
Conveniently packaged in a resealable bag for snacking anytime, anywhere!
---