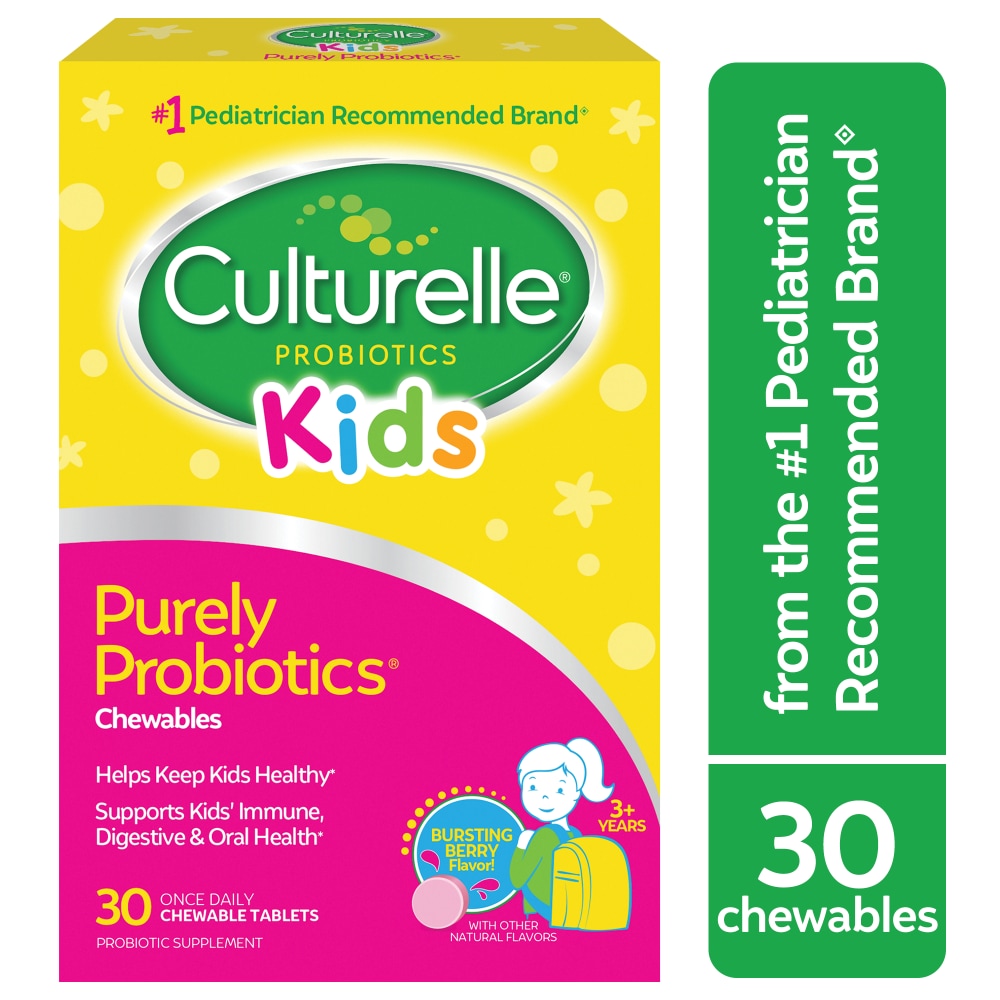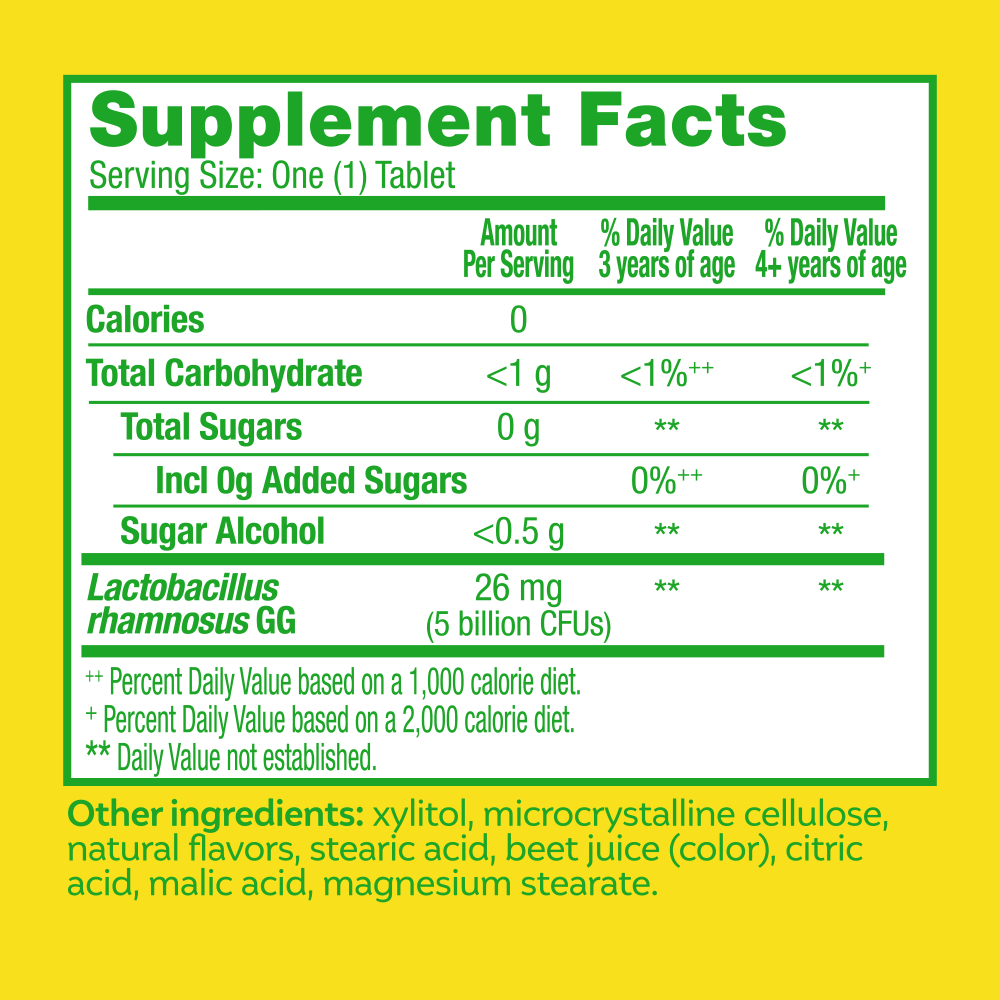 Culturelle Kids Berry Flavored Chewable Daily Probiotic Tablets
Purchase Options
Located in Aisle 1 in Your Store
Helpkeep your kids healthy with CulturelleKids Chewables, the #1 Pediatrician recommended brand.
Promotes Immune Support + Digestive Health
• The most clinically proven effective probiotic in children, lactobacillus rhamnosus GG (LGG®), helps support their natural immune defensesby working in your child's core where 70% of their immune system resides.
• Restores the natural balance of good bacteria in their digestive tract to help support a healthy digestive system.
Exclusively Powered by the LGG® Probiotic. The Single-Strain Super Probiotic.
Lactobacillus rhamnosus GG (LGG®) is the most clinically proven effective strain. It's the only one you need to help support good digestion and immune health. You can trust Culturelle, the expert in probiotics, because it is the only brand with 100% pure LGG®.
Probiotic Dietary Supplement
Chewables For Kids
Natural Bursting Berry Flavor
#1 Pediatrician Recommended Brand
Exclusively with The #1 Proven Effective Probiotic
Dairy-Free
Gluten-Free
Sugar-Free
---