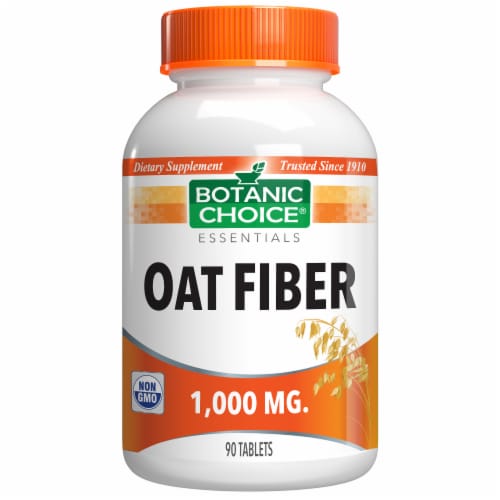 Hover to Zoom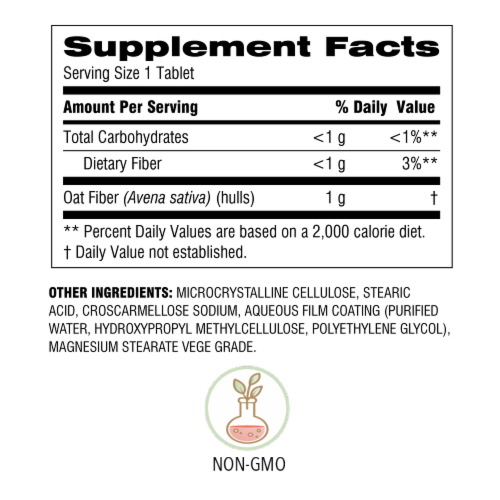 Hover to Zoom
Botanic Choice Oat Bran 1000 mg. Fiber Dietary Supplement
90 tablets
UPC: 0070330809060
Purchase Options
Sold and Shipped by
Product Details
Oat Bran 1000 mg. Supplement Benefits:
Soluble fiber that's good for your heart and overall health
Delivers a generous 1000 milligrams
Fosters a healthy digestive system
Complements a healthy lifestyle
Compare and save on our high quality oat bran tablets
Made from the oat hulls, oat bran is a wonderful source of soluble fiber which can support cholesterol and heart health. Oat bran supplies trace amounts of naturally occurring B vitamins, and minerals including manganese, phosphorous, calcium, potassium, and more.
Soluble vs Insoluble Fiber...What's the Difference?
Insoluble fiber sources include wheat bran, vegetables, lentils, flax seeds, most whole grains and most beans. Because its main function is to add bulk to the intestines, the greatest benefit of insoluble fiber is digestive health.
Soluble fiber sources include oat bran, soy, fruit, psyllium husk, navy beans, black beans, edamame, figs, and oranges among others. Soluble fiber, which attracts water, helps prolong the time it takes to empty your stomach. This means sugar is released and absorbed more slowly. That's good news for blood sugar support and total health. Its main benefit, however, is in supporting healthy cholesterol levels already in the normal range.
NOTE: Contains gluten (oat).
* These statements have not been evaluated by the Food and Drug Administration. These products are not intended to diagnose, treat, cure or prevent any disease.
Shipping & Return Information
---