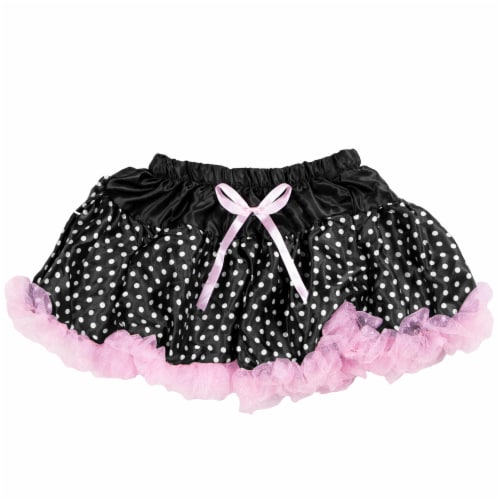 Hover to Zoom
Black Polka Dot Costume Tutu
Product Details
What's your story?
Dancing is storytelling with movement. To tell a good story, one must have the proper tools. The tutu is a symbol of one's proper dance technique. So, whether you're dancing, running a 5k, or trick-or-treating, this tutu will move along with you.
Why You'll Love It
This tutu is tastefully fluffy, just enough to give the desired poof effect. Children are one of life's most precious gifts, so we've included a cute little bow on the front.
Great value at an affordable price! The elastic waistband expands up to 15 inches, giving any youngster room to grow into it. All Hauntlook tutus are made from 100% soft, lightweight polyester, gentle on your baby's skin.
---