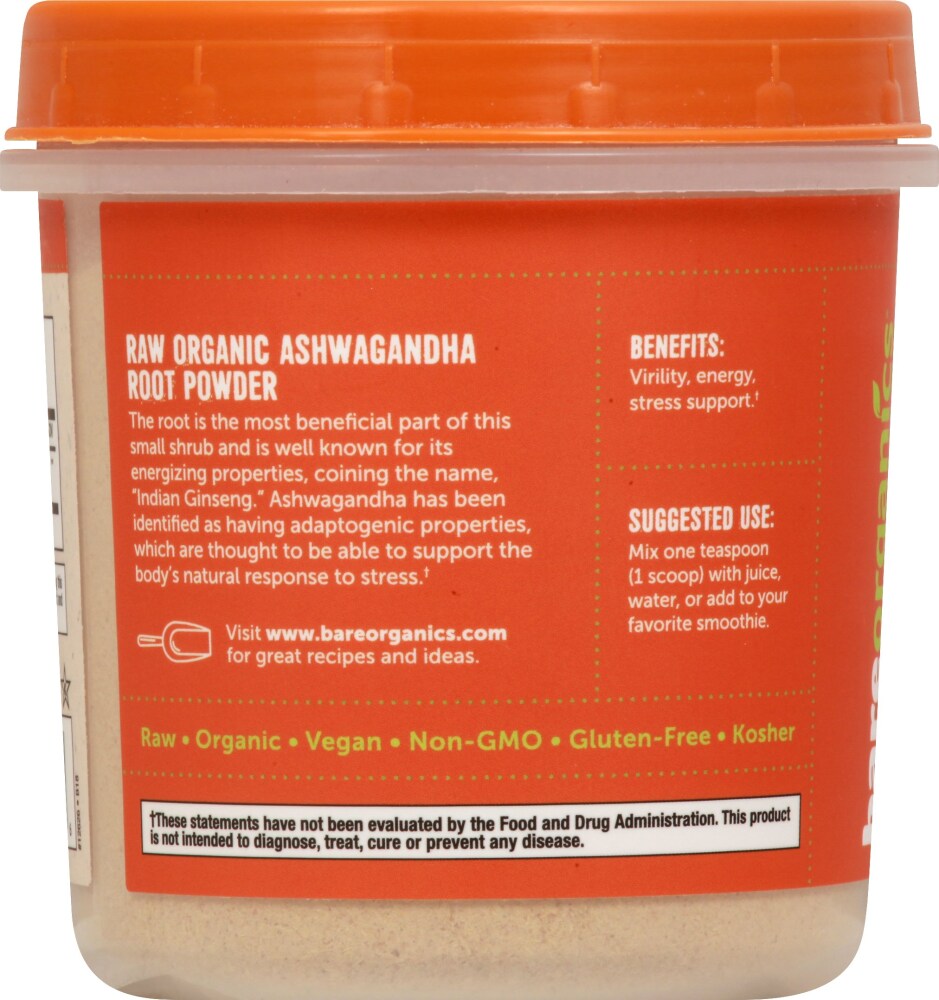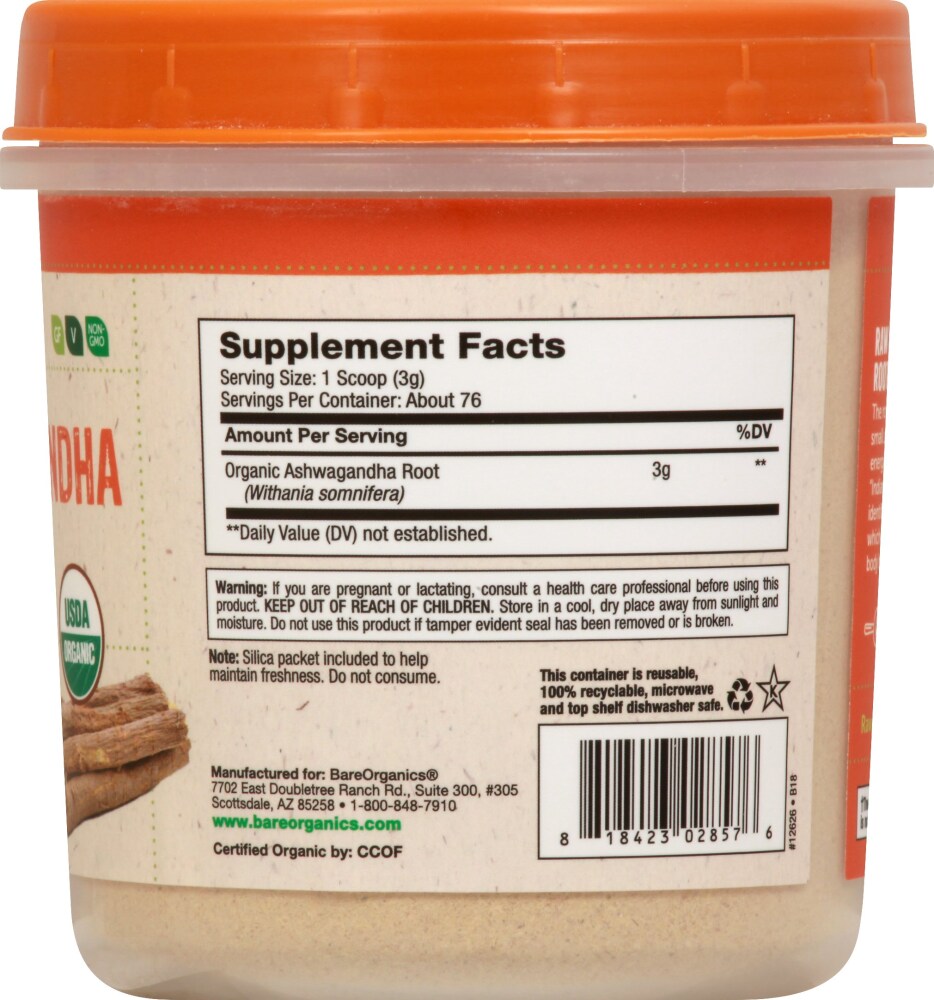 BareOrganics Aswagandha Root Powder Dietary Supplement
---
AshwagandhaRoot Powder
The root is the most beneficial part of this small shrub and is well known for its energizing properties, coining the name, "Indian Ginseng." Ashwagandha has been identified as having adaptogenic properties which are thought to be able to support the body''s natural response to stress.
Raw • Organic • Vegan • Non-GMO • Gluten-Free • Kosher
Benefits: Vitality, energy, stress support
*These statements have not been evaluated by the Food and Drug Administration. This product is not intended to diagnose, treat, cure, or prevent any disease.
---