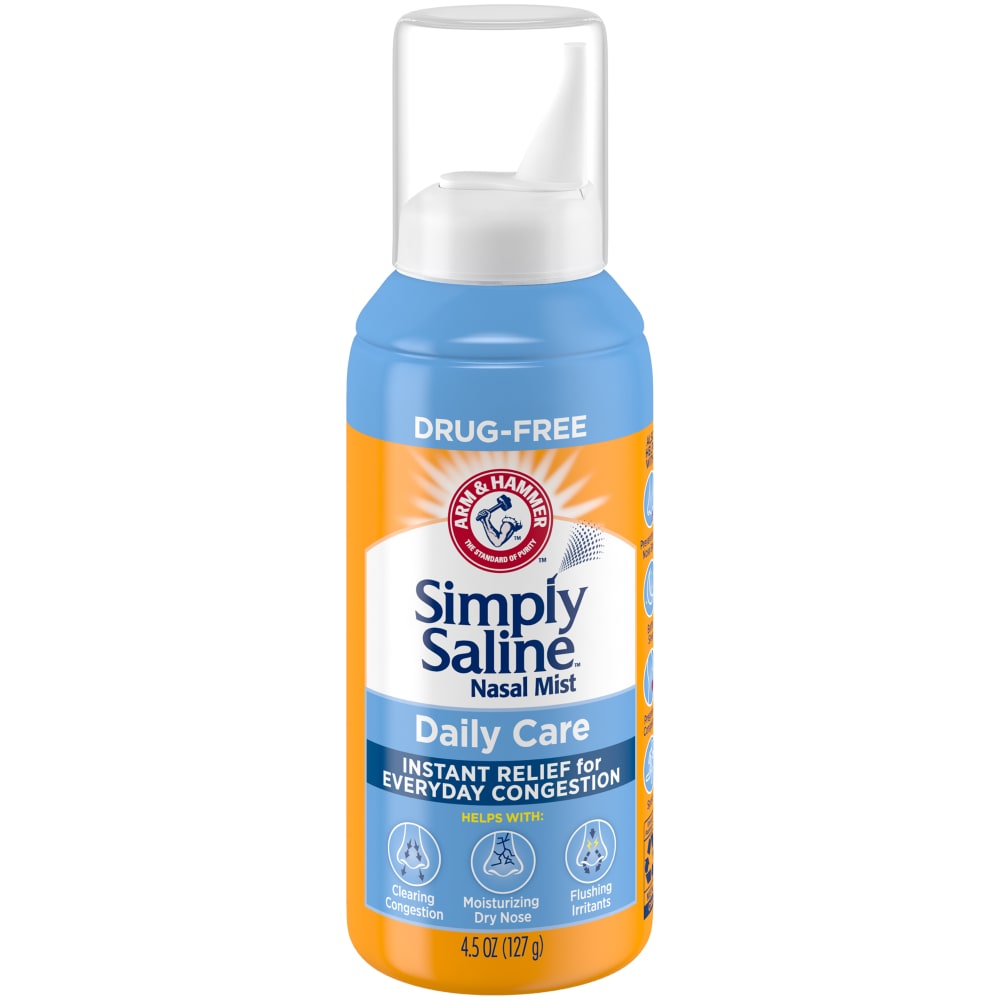 Arm & Hammer Simply Saline Nasal Mist
Gentle formula flushes out irritants & moisturizes dry nasal passages related to allergies, colds, flu, and sinusitis.
Isotonic, Sterile Saline Solution
Uses: Comforting mist helps relieve symptoms of dry, irritated nose and flushes dust, dirt, pollen and congestion from nasal and sinus passages. Safe to use during pregnancy.
---