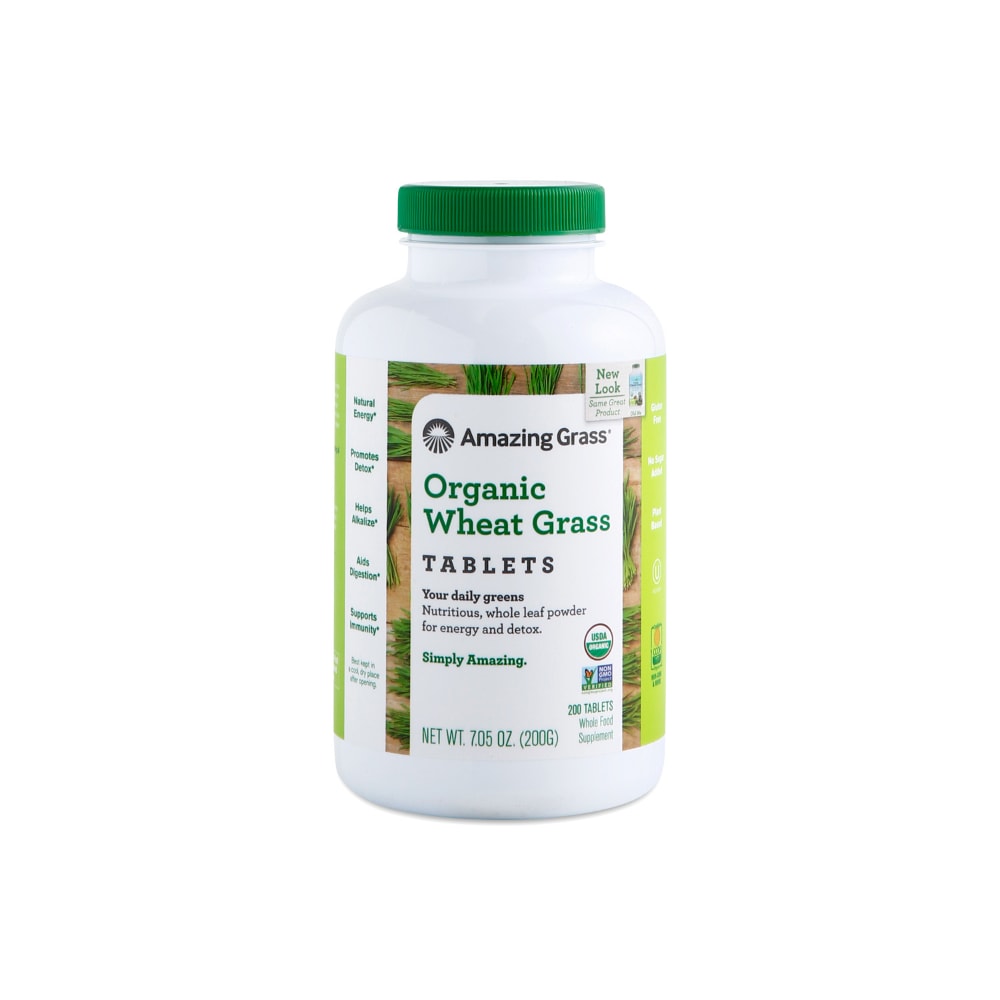 Amazing Grass Organic Wheat Grass Tablets
---
Organic Wheat Grass
Or whole leaf Wheat Grass is grown and harvested only once a year allowing the root system to grow deep and capture an abundance of rich nutrients not typic ally found in traditional green vegetables. We harvest at peak nutrition and out only the tips of the grass ensuring mother nature''s best is in every tablet so that you can feel amazing every day.
Our organic wheat grass is whole leaf, not juiced, maintaining all the beneficial fiber and whole food nutrition.
Natural Energy
Promotes Detox
Helps Alkalize
Aids Digestion
Supports Immunity
*These statements have not been evaluated by the Food and Drug Administration. This product is not intended to diagnose, treat, cure, or prevent any disease.
---